Redburn challenges Leara for District 96 seat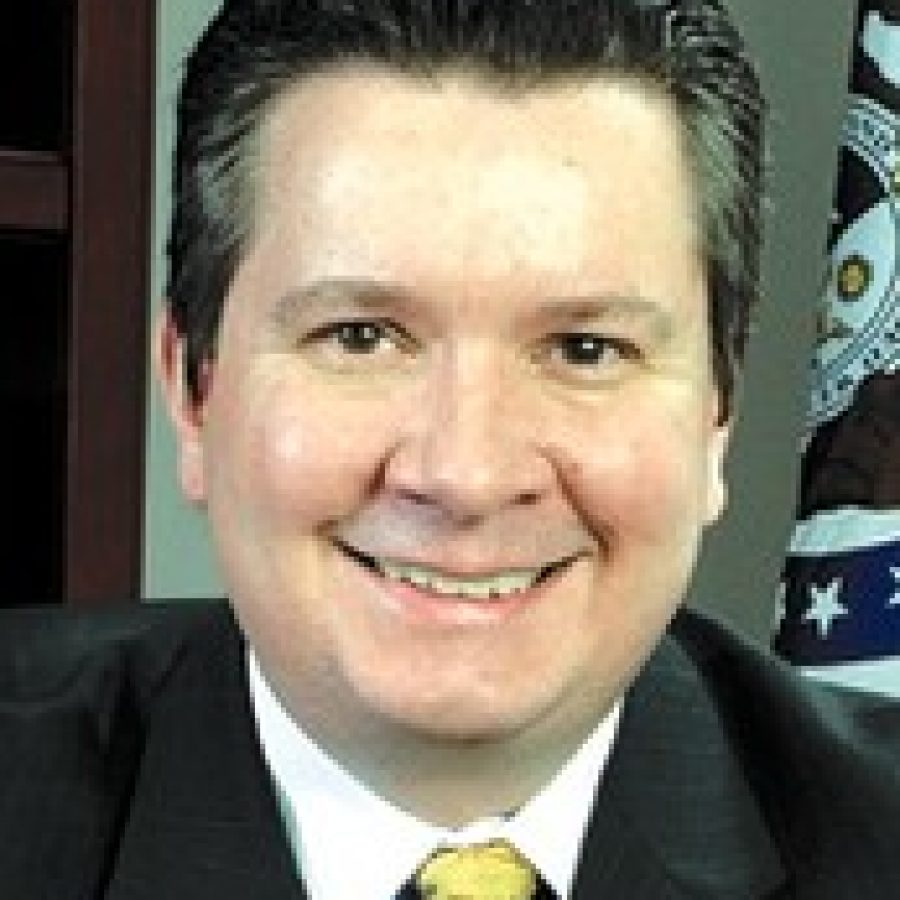 A Constitution Party candidate is attempting to unseat Republican Rep. Mike Leara of Concord in the Nov. 4 election for the Missouri House District 96 seat.
Cynthia "Cindy" Redburn of Concord is challenging Leara, who has served in the Missouri House for six years.
• "We must allow all students in Missouri a quality neighborhood education," Leara said.
• "Special-interest governing creates an excessive and unequal tax burden on Missourians. If we want economic growth and prosperity for all, we must work to eliminate all special-interest legislation that benefits the few," Redburn said.
Leara, 54, 10022 Gregory Court, 63128, is a pension adviser with Gateway Advisors LLC. He has two children.
Leara, who previously served as the Concord Township Republican committeeman, first was elected to the Missouri House District 95 seat in 2008. He is seeking re-election in District 96 "to ensure conservative fiscal values in our state."
Redburn, 68, 5266 Brass Lantern Place, 63128, is a retired teacher. She is married to Alan Redburn. Their children are grown.
Redburn, who ran unsuccessfully for the U.S. House of Representatives in 2008, said she is seeking election to the Missouri House because she is "unhappy with the direction of our state" and she believes "there are better ways to govern."
The candidates gave the following responses to a Call questionnaire:
Leara said, "I am pro-life. Life begins at conception."
Redburn said, "I will always vote to protect life — from conception to natural death."
Leara said, "I support the death penalty in most capital murder cases."
Redburn said, "I support the death penalty for capital crimes."
Leara said, "No, I believe (the) current statute is proper and effective."
Redburn said, "I do not support repealing the higher standard."
Would you support legislation to facilitate a merger of St. Louis County and St. Louis City?
Leara said, "No."
Redburn said, "Questions have been raised concerning the need for a statewide vote for a merger. I think it is a matter to be settled by the residents of the county and the city."
Leara said, "Yes. The funding formula has not (been) equitably used. We must make changes."
Redburn said, "Concerns about the complexity, fairness and uncertainty of the formula suggest to me that changes may be needed. However, I would need to know more before I could make any recommendations."
Leara said, "Yes. I believe the taxpayers and/or school districts need a seat on the PSRS board."
Redburn said, "Since schools contribute an equal amount to the fund and there seems to be some questions concerning underfunding, then we should be taking measures to protect taxpayers' monies. As with the foundation formula, I would need to know more before I could make any proposals."
Leara said, "While I believe my district has benefited from superb school boards and teachers, others in our state are in dire straits and would benefit immensely. For that, I will support Amendment 3."
Redburn said, "The issues in the amendment, the hiring, firing, promotions and discipline of teachers, are the responsibility of the administration and the school board in a school district, and should not be addressed in a constitutional amendment.
"I oppose the amendment."