Pupils learn daily routines at Passport Day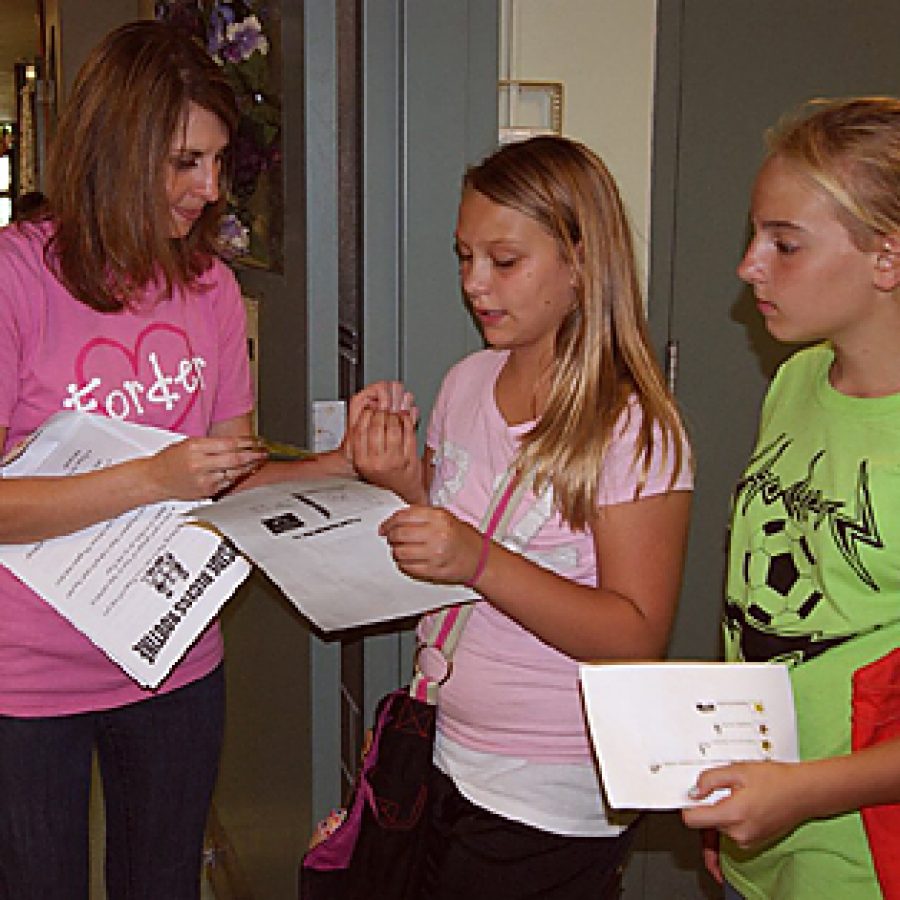 Forder Elementary School pupils know exactly what to do when arriving at school, while walking through the hallways and when eating lunch in the cafeteria, and they have the passports to prove it.
During the school's recent Passport Day, pupils traveled around the school to learn about the daily routines and expectations at Forder Elementary. After completing a station, teachers stamped the pupils' passports with stickers.
"Starting the school year off with Passport Day sets a positive tone for the entire year," Forder Principal Scott Clark stated in a district news release. "The students are first taught and then review the routines and expectations for the different areas of the school building.
"I can't think of a better way to create and foster a positive learning environment that promotes personal responsibility and the power of making the right choice."
Besides learning the routines they will use on a daily basis, Passport Day provided pupils with knowledge about what to do in an emergency, such as a tornado, and how to behave during indoor recess, according to the release.