Pulte Homes proposes homes, bank on Court Drive
Planning panel set to meet on Wednesday at City Hall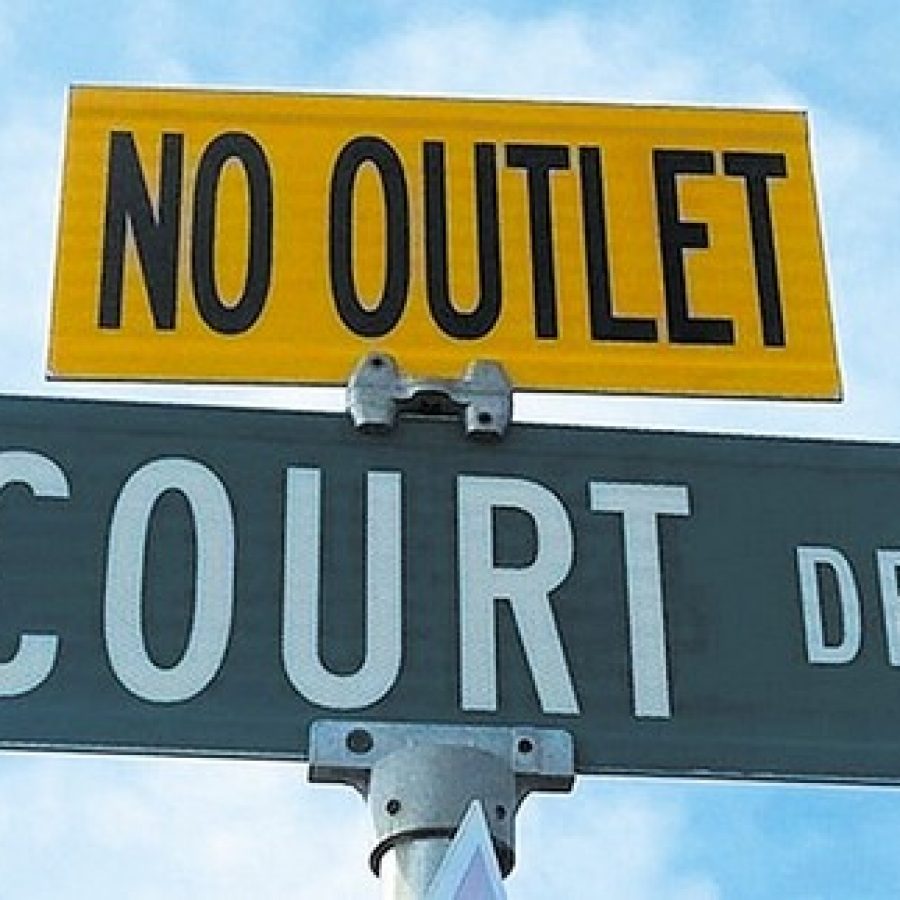 Some of the most contentious projects in Sunset Hills will be up for consideration at Planning and Zoning Commission public hearings next week.
The panel will consider five projects: a concept plan for a mixed-use development on Court Drive, a new bank on Gravois Road next to Sunset Ford, relocating the Jimmy John's to a contentious site near Sunset Chase, changing city code to allow higher buildings and looking at changes to the self-storage facility proposed for the former Color Art building.
The planning panel will meet at 7 p.m. Wednesday, Oct. 5, at City Hall, 3939 S. Lindbergh Blvd.
On Court Drive, Pulte Homes proposes 24 attached single-family residences, plus a bank on the corner of South Lindbergh Boulevard and West Watson Road, across from the Police Department.
It is the latest in a series of proposals incorporating property owned or controlled by Des Peres developer Dr. George Despotis that was leveled in the 2010 tornado. An organization of the street's residents, Friends of Court Drive, has lobbied against those proposals ever since, winning a victory earlier this year when the planning panel changed the city's new Comprehensive Plan to ensure that the area remains residential.
Pulte held an invitation-only open house on the project at Truman Middle School last week, after opting out of a city-led public forum where residents would officially be notified through postcards, and anyone could choose to speak, City Administrator Eric Sterman said.
A citywide forum was the suggestion of aldermen who discussed the Pulte project at an Aug. 23 work session.
At least three aldermen attended last week's meeting, including Ward 1 Alderman Dee Baebler, Ward 2 Alderman Steve Bersche and Ward 3 Alderman Kurt Krueger, said Ann McMunn, who leads the Friends of Court Drive and was at the meeting.
Although some — but not all — property owners on Court Drive were mailed postcards from Pulte about the meeting, the media and many members of the public were not informed of the invitation-only meeting, McMunn noted.
When aldermen discussed the project, Ward 1 Alderman Richard Gau noted that the plan was an "interesting proposal" that seems like a compromise between the full-on commercial plans favored by Despotis and the single-family houses favored by residents.
At the Truman meeting, the two dozen or so attendees asked a lot of questions to the representatives, but McMunn said she believes most came away opposed.
"It became clear that everyone opposed it," she said. "There was not one resident that spoke out in favor of any part of this plan, but yet they continue to push it."
One of the issues that residents brought up to Pulte is that according to its released drawings, the developer proposes to reroute Court Drive to exit onto West Watson Road instead of South Lindbergh Boulevard.
However, Court Drive is a private street that cannot be rerouted without the consent of the residents who own it, McMunn noted.
Currently, all the properties along Court Drive are zoned residential except the site owned by Despotis next to Telle Tire that once housed an MRI center that was flattened in the tornado. The plans call for that site to be rezoned residential, while the corner lot is rezoned from residential to commercial for the bank.
Despotis and Pace Properties also have another plan centered around a bank that is tabled at the Board of Aldermen on their request. Attorney John King threatened earlier this year to sue the city on their behalf for that plan to go through.
Mayor Pat Fribis, Sterman and Public Works Director Bryson Baker met with Pulte, and Fribis asked the developer if they could flip their plan to build the bank on the already-commercial MRI site.
Both are owned by Despotis, while other residential properties are under contract to him. But Despotis is holding out to sell at least one of the lots as commercial, according to city officials.
"In order for (Despotis) to sell that land to Pulte at whatever Pulte's willing to pay, he essentially has to have that corner lot zoned commercial to command a higher price to make the overall price for the property work," Sterman said.
Residents polled by Fribis do not appear to be in favor of commercial on the corner, the mayor said.
Existing residents would also prefer to see single-family homes, such as those a residential developer is currently building on their street at selling prices approaching $1 million. The attached villas "seem like a bunch of row houses to me," McMunn said.
But other residents believe what "seems like a positive plan" is a "great compromise," Krueger noted, including three West Watson Road residents who contacted him.
One thing is certain, McMunn said: Residents of Court Drive are tired after six years of fighting for their neighborhood.
"How does it end?" she said. "How do we make it stop?"