Proposed sale of property a departure from outlook of past Mehlville boards
Mehlville board to consider sale of property on June 29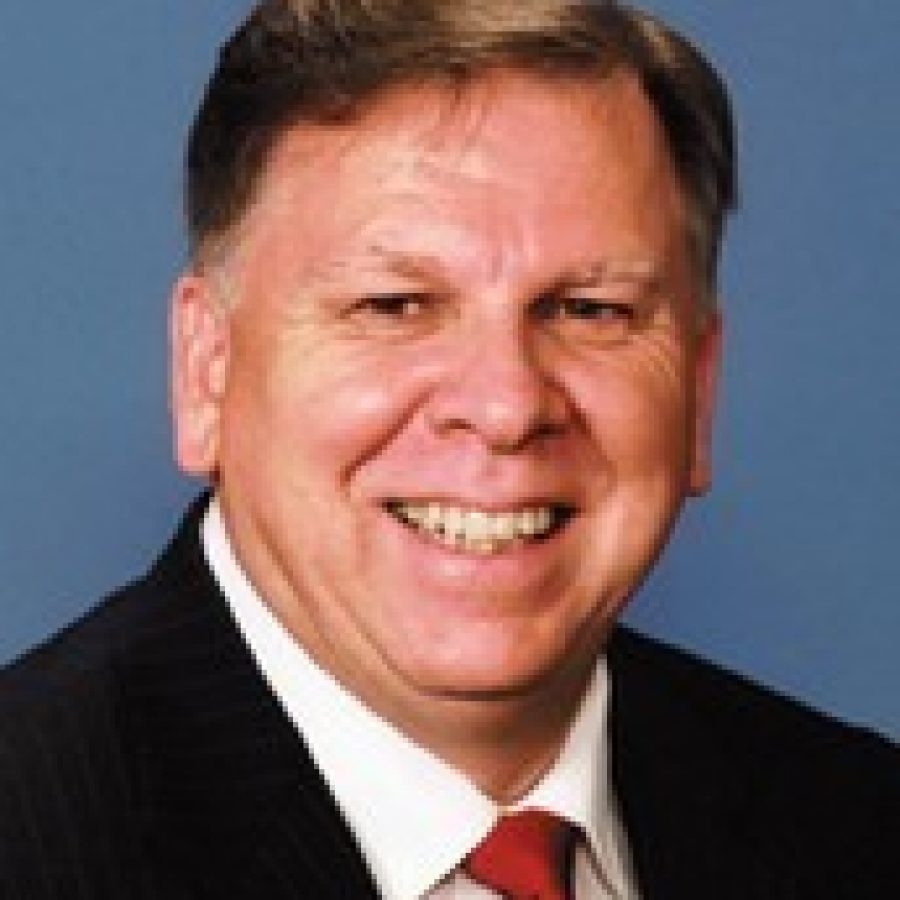 As the Mehlville Board of Education looks to sell property next to two of its schools to Aldi next week, the decision marks a departure from past board philosophies on school land.
As student enrollments ebb and flow over decades, both the Mehlville School District and Lindbergh Schools have sold school buildings or property, then later needed to buy property to expand.
Current Mehlville board members contend that the 1.28-acre parcel of land on the larger 26-acre campus of Wohlwend Elementary and Oakville Middle School is not useful to them because it would have to be graded to ever use it for a building.
The board plans to vote on the sale when it meets in open session at 6:30 p.m. Thursday, June 29, in the Mehlville High School Library, 3200 Lemay Ferry Road.
In recent years, board members have at various times discussed adding early childhood education facilities to address the district's current waiting list for those services, renting space for classrooms for alternative education, building a new Central Office or, most likely, building an auditorium at Oakville High School to match the existing one at Mehlville High School.
But with growth stagnant and enrollment declining, the district has no current plans to build anything, Superintendent Chris Gaines said.
"As long as we take care of what we've got, we'll be all right," he said.
However, past boards have held the same belief and, within a decade, purchased property to build a new school as enrollment increased. In Mehlville's case, some recent school boards have followed the philosophy of former Superintendent John Cary, who advised board members to never sell property adjoining a school because they would never know if they may need it in the future.
Cary, the namesake of Mehlville's John Cary Early Childhood Center, retired as superintendent of Mehlville in 2003, after holding the post for seven years. He joined the district in 1986 as assistant superintendent of business affairs and then chief financial officer. He later served as superintendent of the Special School District from 2007 until his death in 2014.
In his early years in Mehlville, Cary saw the school district sell a property, only to have to buy another.
"That was a warning from John Cary: We always need to be careful about selling these pieces of property that are near our school," said former board President Dan Fowler, who served during Cary's tenure. "You never know down the line if you may need it. In the past it's come back to haunt them."
Besides Cary's idea that school districts should never sell adjoining property, other officials believe that it is a waste to spend school district dollars maintaining a vacant building in anticipation of some unspecified future use. The most striking examples of the two sides of the issue are seen in two schools that will open this fall: Mosaic Elementary in Mehlville and Dressel Elementary in Lindbergh.
During a previous period of declining enrollment in the 1980s, Mehlville board members closed two schools. The two empty school buildings had strikingly different outcomes: The cash-strapped district sold Washington Elementary, which closed in 1982, but kept St. John's Elementary, which closed in 1981.
A decade after selling Washington Elementary, the district had to buy property to build Hagemann Elementary as enrollment grew in the area the shuttered school had once served.
In 2005, the district tried to sell its other closed school, St. John's, but the deal fell through when a proposal for a condominium complex was rejected by county officials. The board had agreed to sell the 5.85-acre property for $1.1 million.
At the time, then-board President Rita Diekemper contended that the money used to maintain the building could go to better purposes.
"We are already in such a tight budget situation that our children don't have adequate textbooks," Diekemper said at the time. "So it would be imprudent of us and irresponsible for us, and we would not be fulfilling our fiduciary responsibility to those children if we allowed a site to sit there, which is quite frankly a financial drain on the district, and produces no use for us."
The building was used by St. Louis Community College as its south county campus for years, then housed the district's alternative school for suspended students, SCOPE, since 2008. Today, the district is pinning its future branding around the new school of innovation, Mosaic Elementary, set to open this fall in the same St. John's building that the district once saw no use for.
"Thank God it never sold, because it's turned out to be a valuable piece of property," Fowler said. "But for years it sat there."
The school will be the first of its kind in the St. Louis region, and the only reason the district can afford to open it is because it can use the St. John's building.
At the same time Mehlville was closing its schools in 1982, Lindbergh Schools closed and sold the original Dressel Elementary at 10255 Musick Road, along with Fenton, Concord and Watson schools.
The district bought back Dressel in 2011 for $1.94 million as enrollment increased.
After voters approved the razing and reconstruction of a new $22 million elementary school at the 10-acre Dressel site in 2014, the school is set to open in the fall.
When the district bought back Dressel, Superintendent Jim Simpson said that the district had saved more than $1 million in maintenance costs on the Dressel building in the years since it sold the school.
Although Mehlville has few maintenance costs for what is now a vacant piece of land, board members argue that the property is unusable to them for any other purpose, and they can use the $815,000 from the sale to expand other schools.
The L-shaped land the district wants to sell is useless to Mehlville because anything built on the property would require the district to also purchase the house facing Telegraph that Aldi also hopes to buy for its store, board President Samantha Stormer said. Meanwhile, those homeowners could sell their land for any business without the input of the school district.
"It's such a small piece on such a large campus, but it's completely unusable to us," Stormer said, adding the board has discussed the issue at length. "I think that went into a lot of the 'Would we ever need this piece of property?' because of the shape of it. If we didn't purchase that additional property right there, there would be nothing that we could build on that property that would benefit anybody or anything because it's L-shaped, and you can't do much with that."