Police Academy Alumni Association to honor Officer of the Year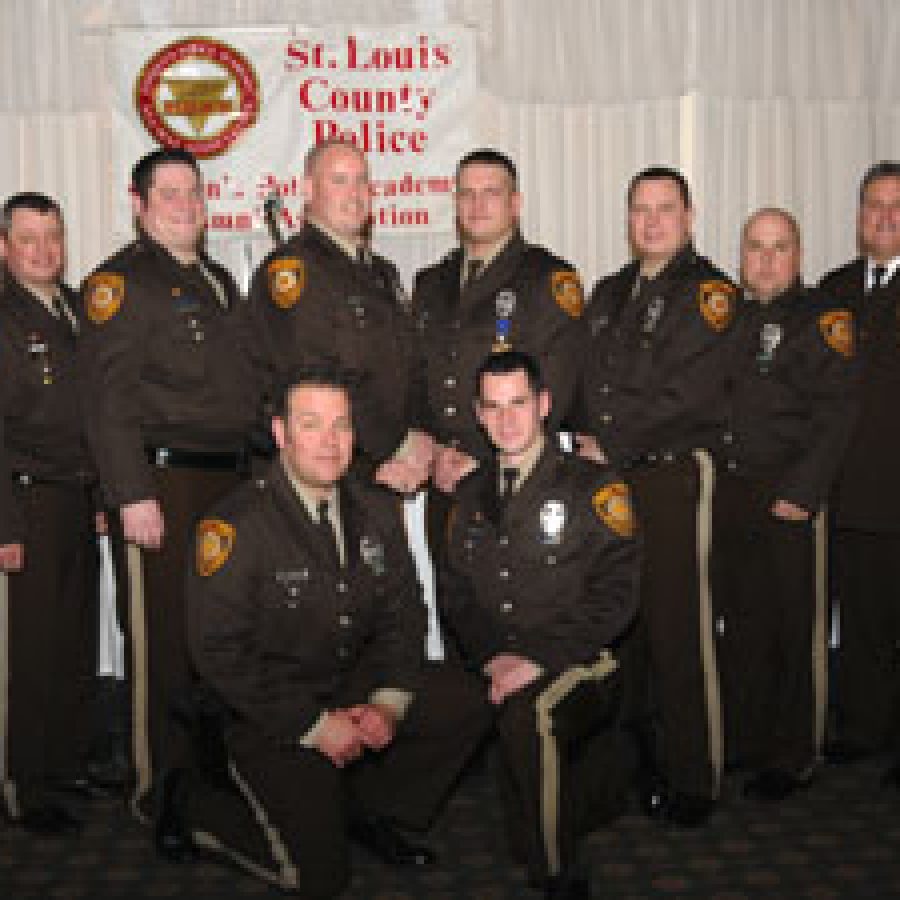 The St. Louis County Police Department Citizens Police Academy Alumni Association, or CPAAA, of south county will sponsor its third annual Officer of the Year Banquet Sunday, March 4, at Genesis Banquet Center, 2651 Telegraph Road.
The CPAAA honors one police officer from the 3rd Precinct and one from the 4th Precinct each quarter. One of the eight Officer of the Year nominees will be selected as this year's winner and honored at the banquet.
The CPAAA last year partnered with businesses to help ensure a successful event and is asking for the business community's help with this year's event, according to Tony Pousosa, a Green Park alderman and executive director of the South County Chapter of the CPAAA. Businesses that wish to participate are asked to call (314) 487-8842.
"The men and women from the 3rd and 4th precincts here in south county are some of our finest," Pousosa stated in a news release. "They are courageous, dedicated, determined to serve and protect our community. They put their lives on the line every day for the residential and business community."
The event will start at 5 p.m. with dinner at 5:30 p.m. Tickets cost $25 per person. For ticket information, call (314) 892-3347.
More information is available by visiting
, clicking on Citizens Academy Alumni and then clicking on South County Chapter. Check events.