Peterson, Bauer exchange vows at Norwood Hills Country Club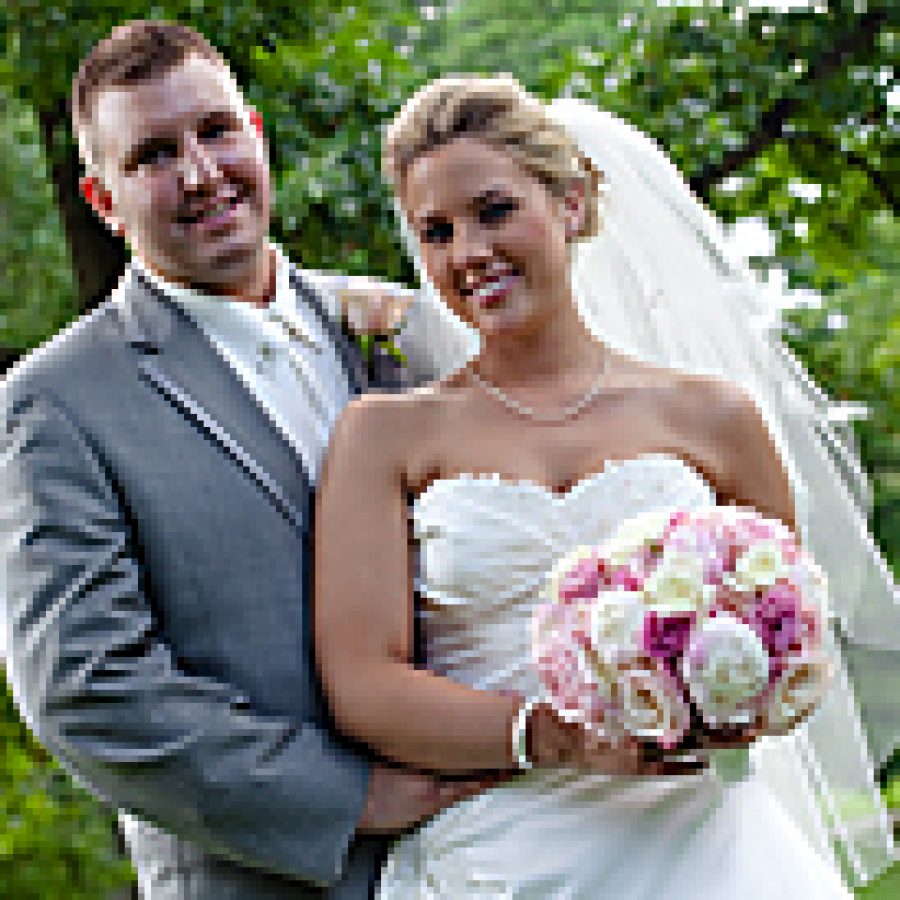 Katie Susanne Peterson and Joseph Kurt Bauer were married July 10 at the Norwood Hills Country Club by Dr. Stephen Jones.
The bride is the daughter of Gary and Lucinda Peterson of Warsaw.
The groom is the son of Kurt and Kathy Bauer of St. Louis.
The maid of honor was Jeanette Peterson. The matron of honor was Tara Vansell. Bridesmaids were Justine Sim, Kimberly Madden and Kathleen Navin.
The best man was Scott Bauer. Groomsmen were Adam Franke, Jason Stuckmeyer, Sean Howard and Andrew Doyle.
The flower girl was Campbell Vansell.
The ringbearer was Rowan Sim.
Ushers were Trey Prewitt and Jimmie Vansell.
A reception was at the Norwood Hills Country Club. After a honeymoon trip to Jamaica, the couple moved to St. Charles.