Panthers swimming team will focus on strengths
Coach excited about new season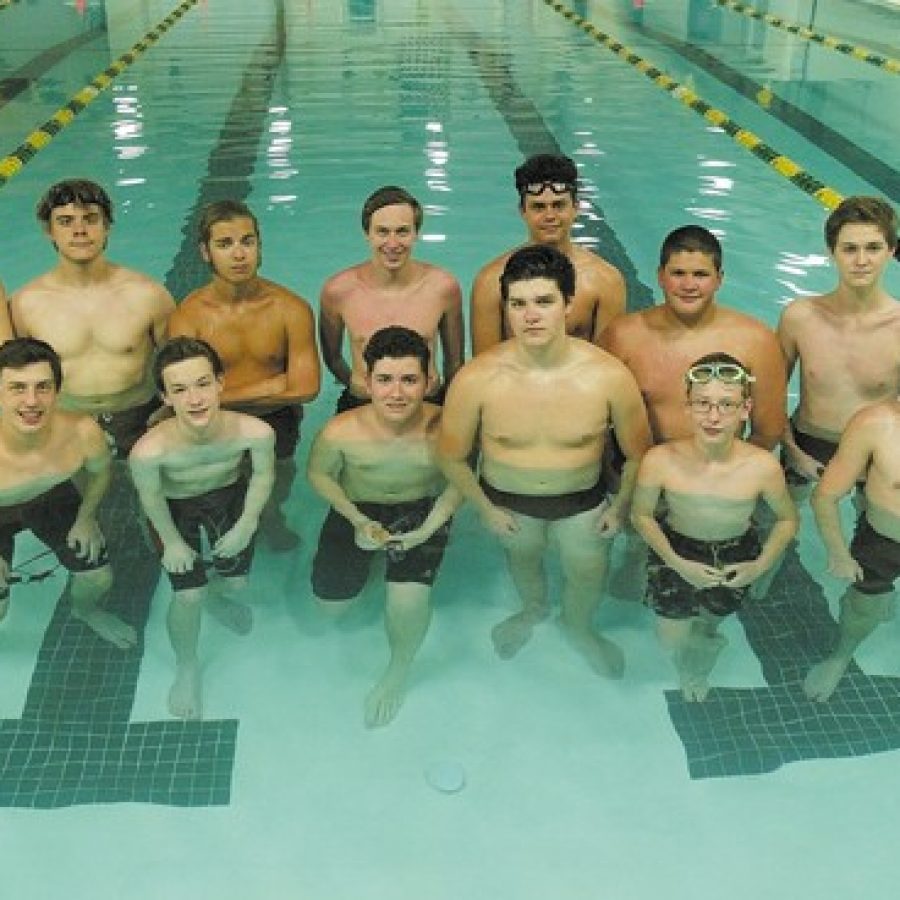 The Mehlville Senior High School swimming and diving team will fill the lanes with some new faces in 2015 after graduating several swimmers last year.
But the squad also returns some experienced athletes to help lead the way.
In her third year as head coach of the Mehlville swimming and diving program, Jennifer Hanneken believes she has a pretty good group of swimmers and is excited about the new season.
"I think we've got a good, well-balanced team. We have 16 kids and roughly about four from each grade level," she told the Call. "So I have newcomers. I have upperclassmen that have returned. We have some upperclassmen that are newcomers, too. Last year, we lost a pretty good sized group of seniors.
"So we are a little bit lower in numbers than what we are used to having on a team. But the upperclassmen that we have leading us as captains have done a good job of trying to think positive and keeping the team focused on their goals and working to improve each day that we've had so far."
Alex Daues, Evan Stoll, Nick Doerr, Albion Isufaj, Austin Kienbusch, Jeffrey Rawizza and Marty Renfrow are the returning swimmers for the Panthers.
Hanneken said the returning swimmers are starting to pick up where they left off before the offseason, and she is pleased with everyone's progress.
"I think coming into practice … the swimmers are not year-round swimmers practicing with a club team all year. Some of them are a little off that first week, but I think overall the guys have done a good job coming in and getting right to work," the Mehlville coach said. "So we are trying to pick up where we left off, but we will have some places to fill that have either not returned or that have graduated and moved on."
The team's lone state qualifier from last year, Austin Mungle, graduated, so Mehlville would like to send someone new past districts in the 2015 postseason, according to Hanneken.
To do so, though, the Panthers will have to focus on their strengths.
"I think one of our strengths as a team is handling the second half of the meet," Hanneken said. "We have a lot of individuals that swim those events that are later in the meet …
"Last year, our medley relay competed well. But I think this year with having lower numbers, one of the areas we are going to really need to try and focus on, maybe regrouping to find a good strong medley relay and finding a strong IM'er (individual medley)."