Oakville varsity field hockey team on a roll
Tigers play winning field hockey despite a slow start to the season.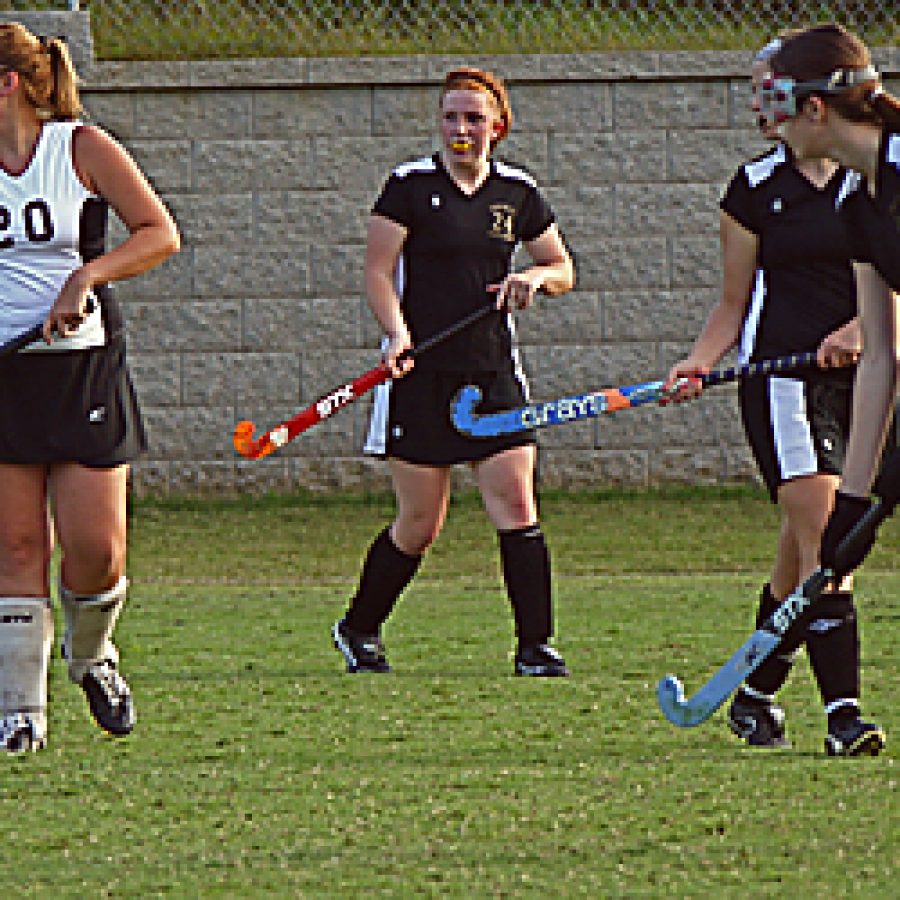 Over the past 8 years, coach Linda Fallert and her Oakville Senior High School field hockey team have developed the program despite a lack of school funding.
Having lost 13 seniors, Fallert had no idea what to expect this season. She was rewarded with 19 young and eager new players. The girls come from a variety of athletic backgrounds and have used the season to bring their skills together as a team.
With a slow 3-10 start on the season, it appeared as if the Oakville Tigers would be packing up and heading home. Then, something seemed to click firmly into place when the girls showed up to the Public School Field Hockey Tournament last Friday. Defeating the teams who had beaten them in the regular season, the Oakville Tigers fought their way to the championship game of Division II and came in second place overall behind Rockwood Summit.
"Our team is young and we are going to keep getting better and better," Fallert said after last week's game with Rockwood Summit. "The fight is
there for this team. Once we got the first win under our belts in the tournament, we just went with the momentum. The girls gained a lot of
confidence with the early wins and it's showing now in their play. Everyone has stepped for us this season. This is a very close group and I am so impressed with their camaraderie and focus. We play in a tough league and this team doesn't take anybody for granted. We're playing against very good competition that gets us prepared for the tournaments. Having 29 competitive programs in St. Louis with very skilled players makes you a better team."
If the chips fall into place as they did in the public school tournament, the competition had better watch out for the Oakville field hockey team in
the upcoming Midwest Tournament.
Games begin at 3 p.m. today — Oct. 28 — at Villa Duchesne.