Oakville to build on last year's success
Oakville High volleyball team boasts a great deal of depth.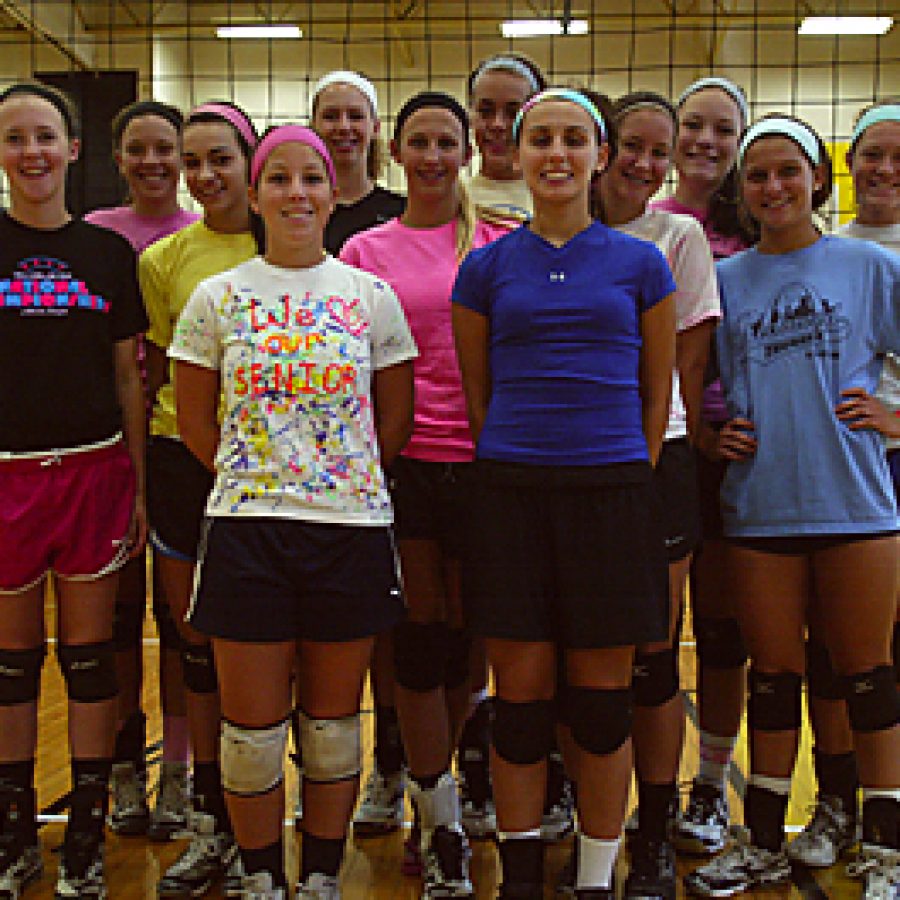 The Oakville Senior High School varsity girls' volleyball team is looking to build on last season's success and advance further in the playoffs.
Under the leadership of head coach Morgan Lucas, the 2010 Tigers went 18-12 and ended their season with a loss to Lindbergh in the district finals.
"Overall, it was a successful season because every year we try to hit that 20-win mark. So we fell a little bit short of that," Lucas said. "We were disappointed we lost to Lindbergh in the district finals."
Her expectation this season is to improve on last season.
"We always shoot for twenty plus wins and definitely getting that district title again this year and then moving on to sectionals and hopefully state play," Lucas said.
The Tigers' depth is one aspect of the team that should keep it in the race until the end.
"I have several seniors on this years squad. I have several juniors that played last year, so this will be the first time in a long time for me coaching that I have a lot of depth on my bench," Lucas said. "I don't just have a few kids competing for a position outside. I have four kids who could play outside.
"I have basically kids competing for playing time for every position, so it's a nice competition for the kids keeping everyone on their toes. Everyone has to give 100 percent all the time. So it's a very good squad this year," she added.
Lucas is expecting strong leadership and performances out of her top returners from last year — Danielle Breeher, Sarah Makowski and Jennifer Wolken.
One obstacle the team faced last season is a lack of consistency, which Lucas believes should be corrected by the sheer amount of competition on the squad. She said she hopes "the competition among the team will eliminate going through the motions."
"We struggled last year. We had trouble putting the ball away at key times so time will tell this year whether we are going to be able to do that," Lucas said. "We made a lot of unforced errors last year.
"So again I am hoping that the experience we are bringing back from last year's squad will kind of eliminate that and last year we had a real tendency to get ahead in games and then kind of put it into cruise control and let teams come back.
Bottom line, though, Lucas is very optimistic about this squad and is expecting more than just a winning season.
"I think that (our depth) is going to be one of our better assets this year. Just the fact that I do have literally 14 kids on my roster that I feel confident in putting in a game at any given time, and I am hoping that the experience that we have from last year only losing one senior will be the key for us winning districts this year and moving into sectionals and hopefully state," Lucas said.