Oakville Tigers pick up second win of season
Oakville football team slated to face Marquette on Friday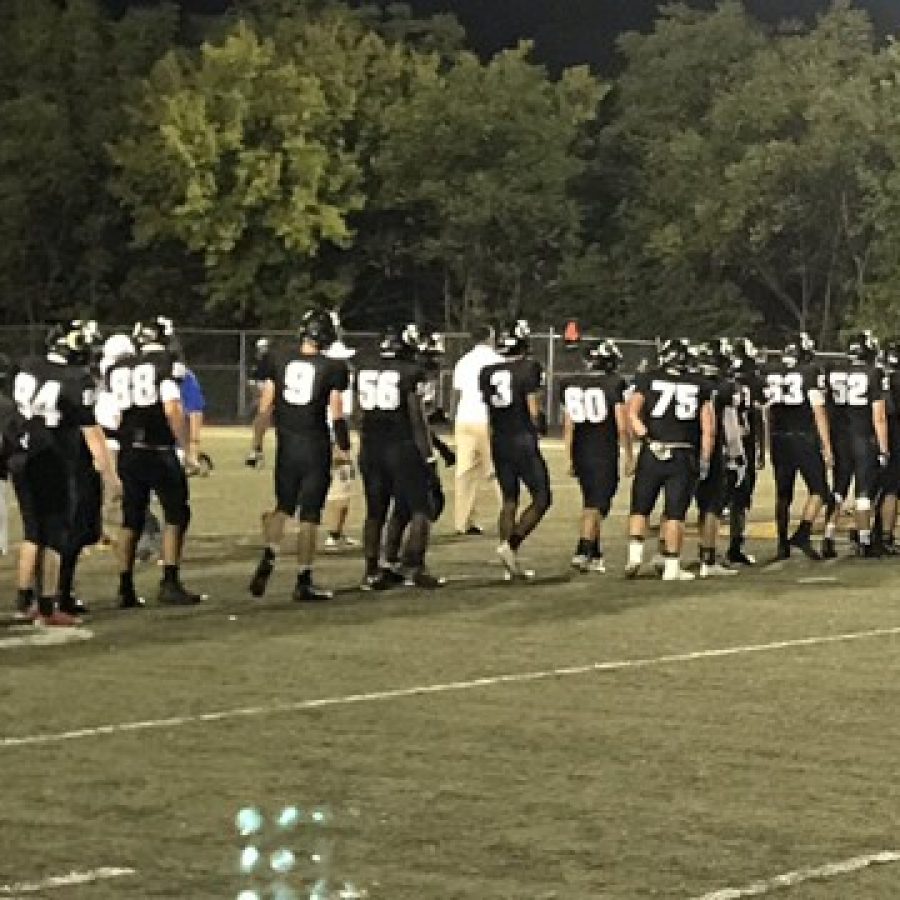 The Oakville High School varsity football team picked up its second victory of the season Friday night with a 17-7 win over Northwest to improve to 2-2.
The Lions struck first in the second quarter, but Oakville answered in the same quarter with a field goal and touchdown and shut out the offense the rest of the game.
Oakville kicker Ryan Gallagher punted a 25-yarder, and quarterback Jordan Jost ran one in himself. He later found Leon Robinson for Oakville's second touchdown of the night to seal the deal in the fourth quarter.
Tigers head Coach Arlee Conners said it was a much-needed victory for his team.
"I thought it was definitely a real good win for us and we definitely needed it," he told the Call. "My guys had a couple of rough ones against Lindbergh and Parkway Central. And Northwest was a team they lost to last year. For them to come out and perform well was good to see."
Jost had a good night running and throwing, as well as Gerrelle Golden receiving, according to Conners, and the Tigers' defense was on a roll throughout the game.
"I think our whole defense pretty much stepped up," he said. "They had a running back who usually gets 300 yards a game, and last night against us he only had a hundred — and it took him a lot of carries to do it."
Oakville had a rough time last year with only two wins that came at the end of the season. Conners sees similarities between this year's squad and last year's, but some game-changing differences, too.
"I think we've done some good things, but we can still do a whole lot better. I think at this point last year we were similar but different, and we lost some of those games that we had a chance to win …," he said "This year, we've found a way to win some of those games. So that's definitely a good thing to see the guys learn from those experiences and understand that you've got to keep fighting through the whole game …"
With the halfway mark of the season approaching Friday night, the Tigers will face 1-3 Marquette.
"We've got Marquette, a very solid team," he said. "It's all about us. I feel like if we go out there and do what we are supposed to do and take care of our business, we should see some good things."