Oakville swimmers ready to make a splash
Team unlikely to win a meet, but could win events, coach says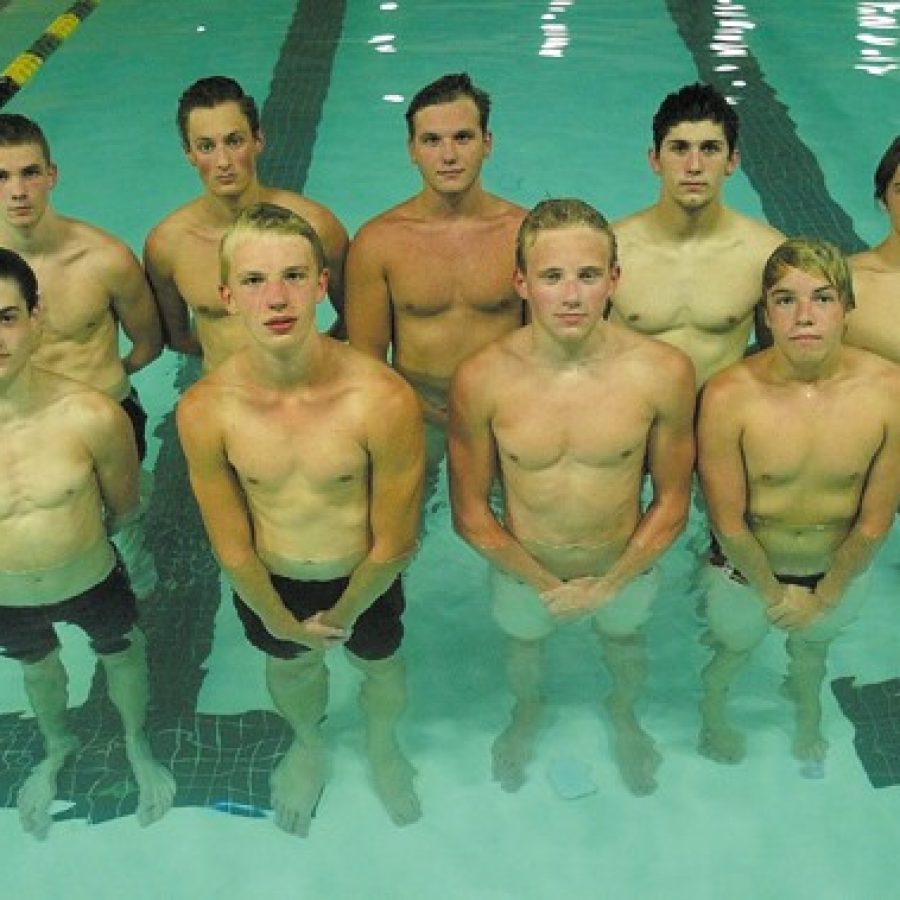 Despite having a very small group of swimmers and no divers, the Oakville Senior High School swimming and diving team is looking to make a splash nonetheless.
While the size of the team and no divers makes it extremely unlikely and perhaps even impossible to win a meet as a team, the Tigers have other measuring sticks for success.
Oakville head coach Dan Schoenfeldt told the Call that he feels good about the possibility of winning some events.
Though his roster is not large, he does have some experienced swimmers.
"We've got a small group — only 11 right now. We're hoping to pick up a few when school starts," he said. "It's an older group — over half the team is seniors. So there is a lot of experience on the team. I think we will be pretty good in the sprint freestyle event.
"We've got a lot of guys that can get going pretty quickly in the 50 and the 100 free(style). I think everybody's goal is to get at least one of the three relays qualified, probably the 200 freestyle relay. But with such a small team, you kind of have to manage your expectations …"
Tyler Hansen, Jared Wahl, Chad Elking and Keith Smith are the four standouts on his squad right now, according to Schoenfeldt.
In terms of how the swimmers look compared to where they left off last year, things seem to be in line and the level playing field within the club is good for development, the coach said.
"The training is a little bit different. They are building that endurance and kind of starting that process over every August," Schoenfeldt said. "But they are committed and they buy in and they're working hard and they kind of feed off each other. They kind of push each other and they are very competitive.
"We've got one of those groups where essentially we can put everybody on the same practice interval and they can just push each other. From top to bottom, all 11 of them are pretty comparable swimmers."
Hansen, Wahl, Elking and Smith "probably stand out as the fastest, but the other guys can practice with them and it's a good competitive environment and hopefully that will lead to some personal bests down the road," the Oakville coach said.
Without any postseason qualifiers last season, the Tigers would like to get someone past the district meet. If they do it would most likely come from someone in the freestyle events, according to Schoenfeldt.