Oakville student competes in National Speech and Debate Tournament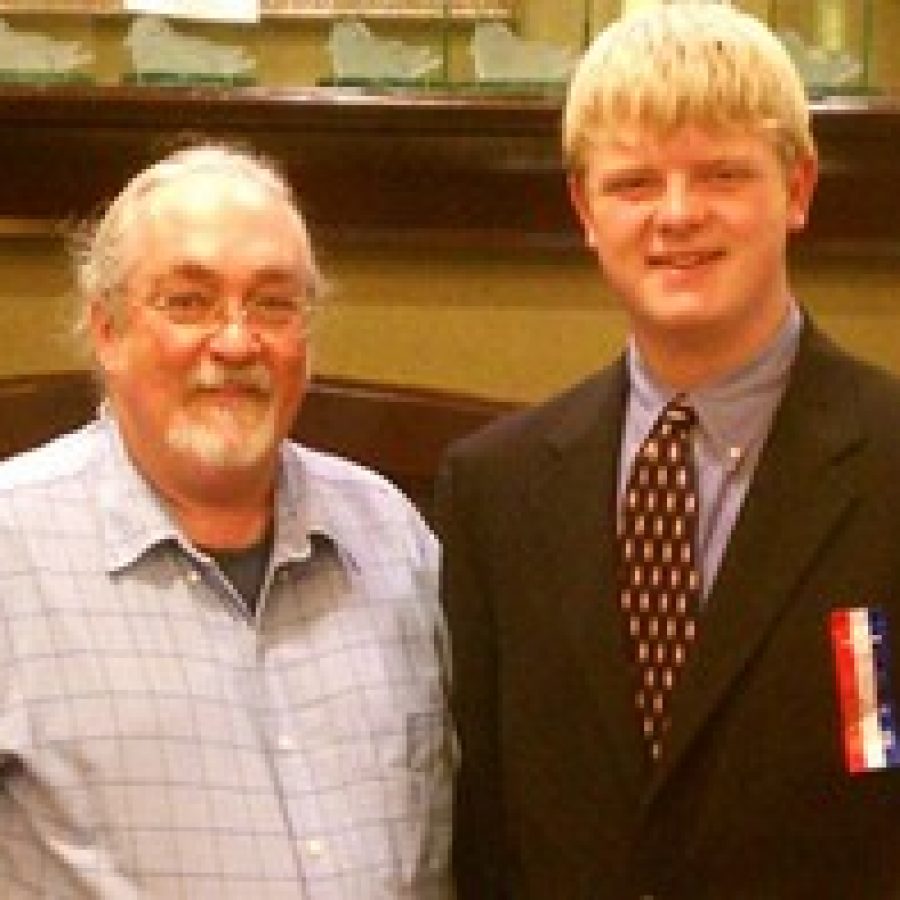 Oakville High School upcoming senior Michael Menkhus recently competed at the National Forensic League's 2013 National Speech and Debate Tournament in Birmingham, Ala. — the largest academic competition in the world.
He was knocked out of his main event, Domestic Extemporaneous Speaking, after six rounds, then went 5-2 in his supplemental event, Extemporaneous Debate, according to a news release.
Menkus was one of 41 students from the Eastern Missouri District of the National Forensic League to qualify for nationals.
Ed Taylor, chairman of the district and a teacher and coach at Oakville High School, stated in the release, "The Eastern Missouri District is one of 109 districts in the country, and we hold the fourth-largest qualifying tournament.
"We have 39 schools, mostly from the greater St. Louis area, but our boundaries are the eastern third of the state and include schools in Columbia, Jefferson City, and Cape Girardeau. Most of our qualifiers were seniors, so Michael and other underclassmen have an advantage for next year, knowing what to expect," he continued. "The schedule is grueling, with rounds starting at 8 a.m. and finishing at 5 or 6 p.m. for four days, then final rounds for those who advance. It really is endurance as well as expertise that is tested."
The National Forensic League honor society recognizes participation and progress in middle and high school public speaking and debating activities as a means to meet Common Core State Standards in listening, speaking, reading and writing. This nonprofit organization empowers educators with resources, fostering in students the ability to think critically, research persistently, articulate clearly, and lead ethically in a democratic society.
Since 1925, more than 1.4 million alumni have participated in the league, with more than 120,000 active members representing nearly 3,000 schools. The league awards more than $200,000 in college scholarships at its annual national tournament, the release stated.