Oakville prevails in first 'Legends Classic' soccer game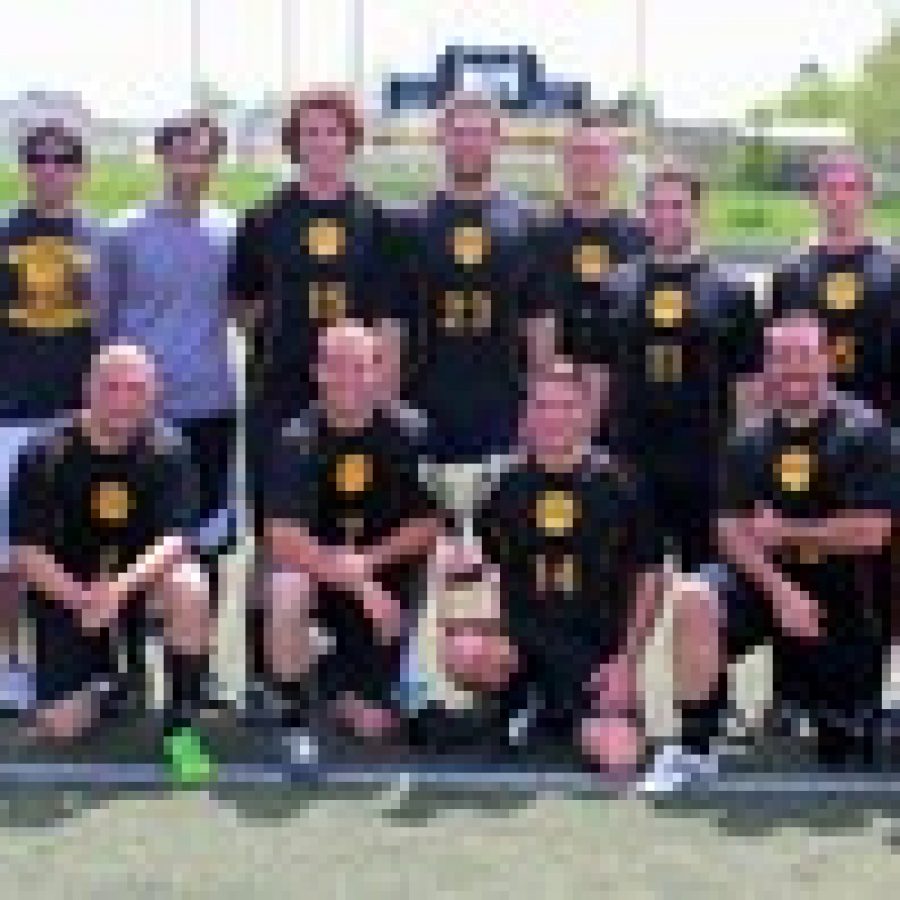 The 4A 2000 State Championship Oakville Senior High School soccer team prevailed over the 3A 2000 State Championship St. Mary's High School soccer team in the first "Legends Classic" matchup Saturday at Oakville High.
The two legendary rivals met in a "bragging-rights" game well-attended by parents, family members, coaches and students, with Oakville coming out on top. Organizers Matt Callison of Oakville High and Chris Reh of St. Mary's plan to make the game an annual event.
After a scoreless first half, Oakville's Tim Wingenbach scored to put the Tigers ahead.
Jay Stremlau of St. Mary's tied the game at 1-1, scoring on a penalty kick, or PK. The Dragons took the lead 2-1 when Reh scored. Mike Marchi of Oakville scored to tie the game, and the 2-2 tie remained when regulation play ended.
Oakville won in PKs, scoring four out of five, while St. Mary's scored three out of five.
Dave Robben coached the Tigers, while Jeff Robben coached the Dragons.
Brian Smugala, a St. Mary's alum, accommodated both teams and their families at the Oakville Smugala's Pizza Pub following the game.
The second annual "Legends Classic" is scheduled for Saturday, May 2, 2015, at St. Mary's.