Oakville Hockey Club wins Wickenheiser Cup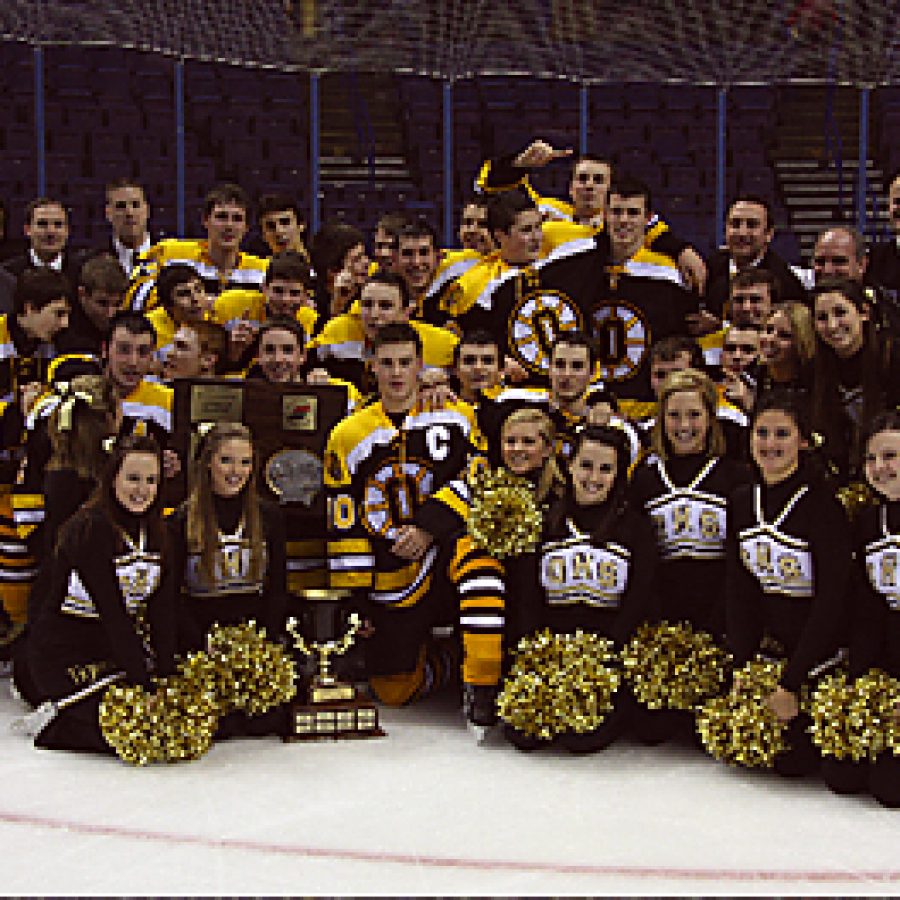 The Oakville Varsity Hockey Club won the Wickenheiser Cup last week, defeating the Eureka Wildcats 2-1 in the championship game at the Scottrade Center.
A large crowd of classmates, friends and family were present Feb. 24 to witness the victory. The Tigers went 6-0-1 in the end-of-the-season tournament to capture the cup.