Oakville HIgh bands earn honors in Washington, D.C.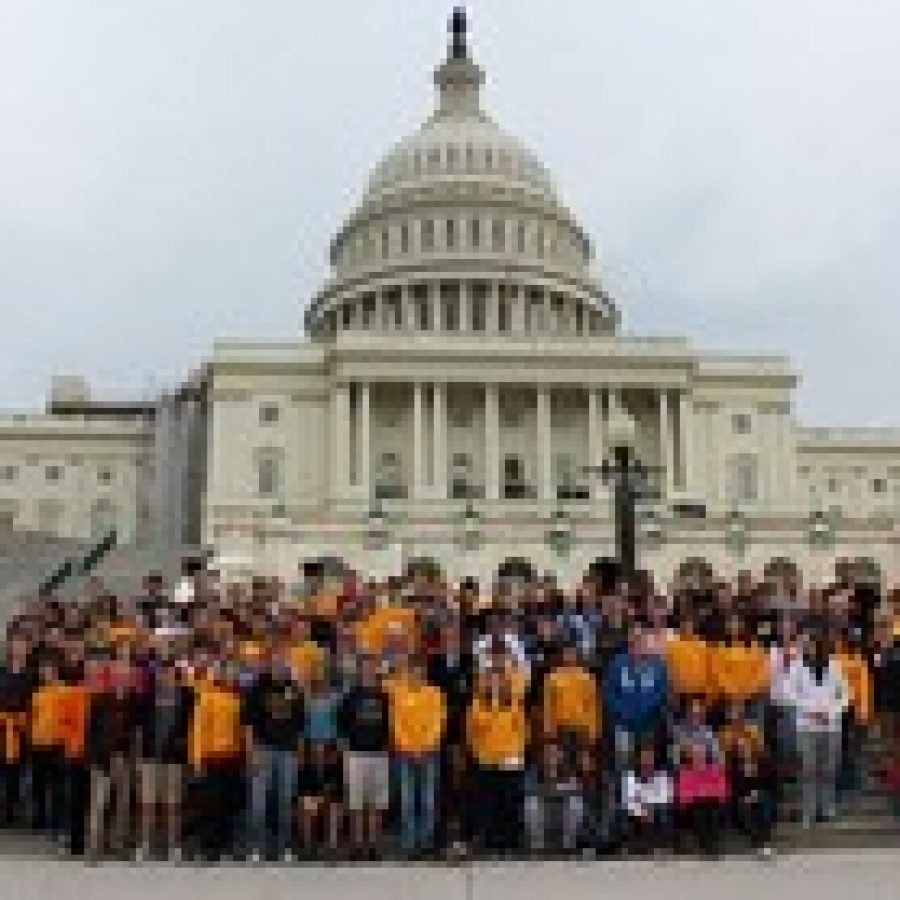 The Oakville High School Symphonic Band and Wind Symphony recently visited Washington, D.C., and returned home with a wealth of knowledge about the nation's capital along with several accolades after participating in the World Strides Heritage Performance Music Festival.
For its performance at the festival, which took place from March 28 to April 1, the OHS Symphonic Band earned a Silver Rating and a second-place finish in Class 2A.
The Wind Symphony received the rating of Gold, along with a first-place finish in Class 3A and an Adjudicators Award for its outstanding performance. With the highest score of any band at the festival, the Wind Symphony also earned the distinction of Outstanding Band Group.
During their visit to the nation's capital, the OHS band students, Director Vance Brakefield and Assistant Director Theron Perkowski spent time visiting several distinguished landmarks, including a guided tour of the White House and U.S. Capitol Building and a night tour of the Jefferson Memorial, the FDR Memorial, the Korean War Memorial, the Vietnam Memorial, the Lincoln Memorial and the U.S. Marine Corps War Memorial.