New volleyball coach at Oakville builds team around her veterans
Tigers volleyball team looks to spike its opponents in 2015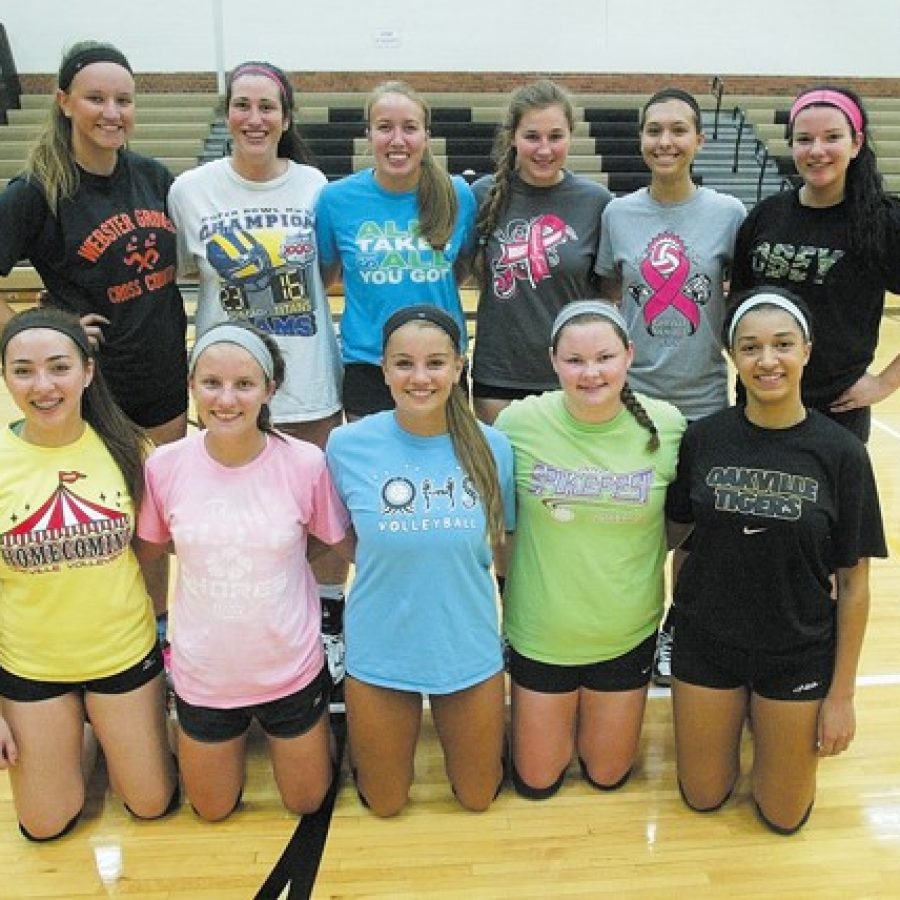 The Oakville Senior High School girls' volleyball team will have a different look in 2015, with several new players and a new head coach.
The Tigers return three athletes who started all season and a host of other girls who didn't necessarily see a lot of playing time last season. As a result, the team features a mix of experience and inexperience, according to head coach Jessica Betz.
"The group we have this year are a lot of returners, but not necessarily contributors in the past," she told the Call. "So it's a new group to the varsity level, but we are figuring out new lineups and figuring out how everybody is going to contribute with their strengths. It's been interesting so far."
Oakvilles's top three returners are Kait Bonsignore, a middle hitter heading into her third season; Kaleigh Moore, the labero this year; and Madison Aubuchon, a setter.
Betz said she is building the team around her veteran players and is happy with what they've shown in the preseason.
"They are definitely leading the team because they had more game experience last year," the Oakville coach said. "Those three are solid in their positions and they are leading the team, but we are figuring out how the rest of the girls fit in.
"I have six girls who are new to varsity this year, so we are just filling in the holes around those returners."
The strength of this year's team appears in the early going to be defense and teamwork, according to Betz.
"I think we are pretty solid in the setting department, and right now our defense looks pretty strong," she said. "It's hard to say without having a game yet, but I honestly think that they get along so well and are going to be able to communicate and work together, moreso than a lot of groups.
"That is, you know, putting in the team effort (and) not relying on one person is going to help them win more this season."