New panel restores integrity to Mehlville award process
'No record to how any of this was done,' according to Frank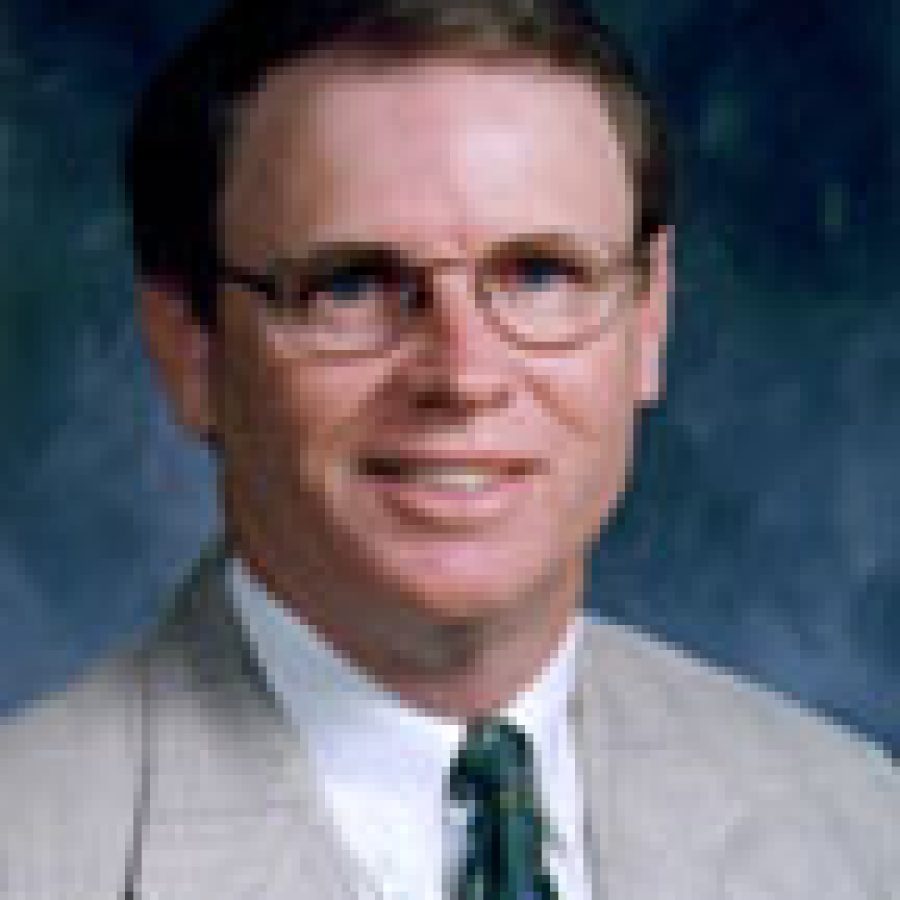 Because of concerns about the integrity of last year's Distinguished Service Award voting process, a 13-member committee now will review and select recipients for the Mehlville School District's most prestigious award.
The Mehlville Board of Education last week voted to form the committee to review nominations. The committee will be comprised of three community members, two staff employees, two administrators, two former honorees, two Board of Education members and two high-school students.
The Board of Education last year voted unanimously to suspend the presentation of the Distinguished Service Award due to Superintendent Terry Noble's concerns about the integrity of last year's voting process, including the destruction of ballots.
"… The ballots had been shredded or destroyed," Noble said in an April 2008 interview. "Some of the ballots had been taken over the phone with no paper trail and we couldn't — just couldn't validate it. And some would argue that well, it's about who won. It's also about who didn't win. I mean there were several people nominated …
"We'd like to be able to tell anyone who asked what the results were, how they came out."
Asked who was responsible for the situation that occurred last year, the superintendent said in April 2008, "Well, the person in charge of the School/Community Relations Department has been assigned that responsibility in past years, including this year."
Shortly after Noble shared his concerns, the school board voted during an April 22, 2008, closed session "to non-renew the contract for director of school/community relations under classified/support staff for 2008-2009 school year."
Patrick Wallace had served as director of school/community relations since November 2000. He was placed on administrative leave April 22, 2008, and paid through June 30, 2008, when the 2007-2008 school year ended.
Communications Director Emily McFarland, hired June 26 to fill Wallace's position, last week told board members that it is difficult for her to determine a threshold for the number of Distinguished Service honorees each year due to a lack of records of previous selection processes.
"Unfortunately, there weren't a lot of files for me to look through," McFarland said. "I can see how there probably could be a threshold …"
"That's kind of what spurred this whole process on to begin with," board member Karl Frank Jr. said. "There was no record to how any of this was done."
Noble last week said the key differences between this year's selection process and previous processes are that Board of Education members are included and that there is a defined set of criteria that includes "outward" support of the district.
"The board has representation on this selection committee even though the committee will actually choose the person," he said. "But there is more opportunity for input by board members being on there.
"The process was new to me because last year was the first time we did it (since Noble officially began work July 1, 2007, as Mehlville superintendent). And I'm not so sure because I don't have a file to understand exactly what the process was before.
"But I think that's a major difference. Just to set the criteria itself, I think, is a little bit different. There's one in particular that says … please describe how the individual is supportive of students, staff and district. I think the board wanted to make sure … that in every area that person is being outwardly supportive of the district and in the manner in which that person conducts their life. So that's probably a big difference in having that criteria in there."
Board of Education President Tom Diehl added that in previous years, the school board had no knowledge of candidates for consideration or even selection criteria.
"The value of having board input is to discuss … the merits of the person being considered," Diehl said. "The problem that I had with how it was previously was here it was a district award under the auspices of the school board and the school board had no knowledge of who was to receive the award or what the criteria was and all of that. I think we want to have something that would indicate that there is collaboration."
Noble said that because the Board of Education ultimately is accountable for all district decisions, two board members should have input into the Distinguished Service Award.
"Because it's a district award, the Board of Education does have some oversight and responsibility," Noble said. "Everything that happens in the name of this district comes under the auspices of the Board of Education.
"Just because historically it wasn't done that way, that doesn't mean that things can't change. If anyone's concerned that this award would be dominated by board members, I think the committee structure takes care of that. There will be representation by the board on the committee. But there will only be two (Board of Education members) out of 13 individuals. It's a situation where we have all key stakeholders represented. I think that's common sense and it's appropriate."
Nominees may include a district parent, resident, business person, civic group, former employees and former Board of Education members. Former employees and Board of Education members must be one year removed from serving in their former position.
The Distinguished Service Award criteria are:
• The individual has made extraordinary contributions to the lives of Mehlville students or staff, an individual school or the district overall.
• An individual has had a profound effect on students or Mehlville schools.
• The individual is involved in a variety of activities and services in one or more schools or throughout the district.
• The individual is supportive of staff, students and the district.
The committee will judge candidates on an anonymous basis on a five-point scale in the areas of service to the district, schools, staff, students, involvement in a variety of activities, ongoing commitment and service to the district and other areas of dedication. Examples of dedicated service could include: "the nominee's commitment to the district is well above and beyond that of a typical volunteer, the nominee had overcome extreme hardship, the nominee has made an exceptional difference in the lives of students or staff."
After committee members add up the points of the anonymous nominations to determine the highest point totals, they then will identify and selectively evaluate the candidates.
Distinguished Service Award nominations forms are available at each school, the Communications Department or online at
.