Mix of veterans, some new talent to spark softball Flyers to success
Lindbergh softball team swings for success on the diamond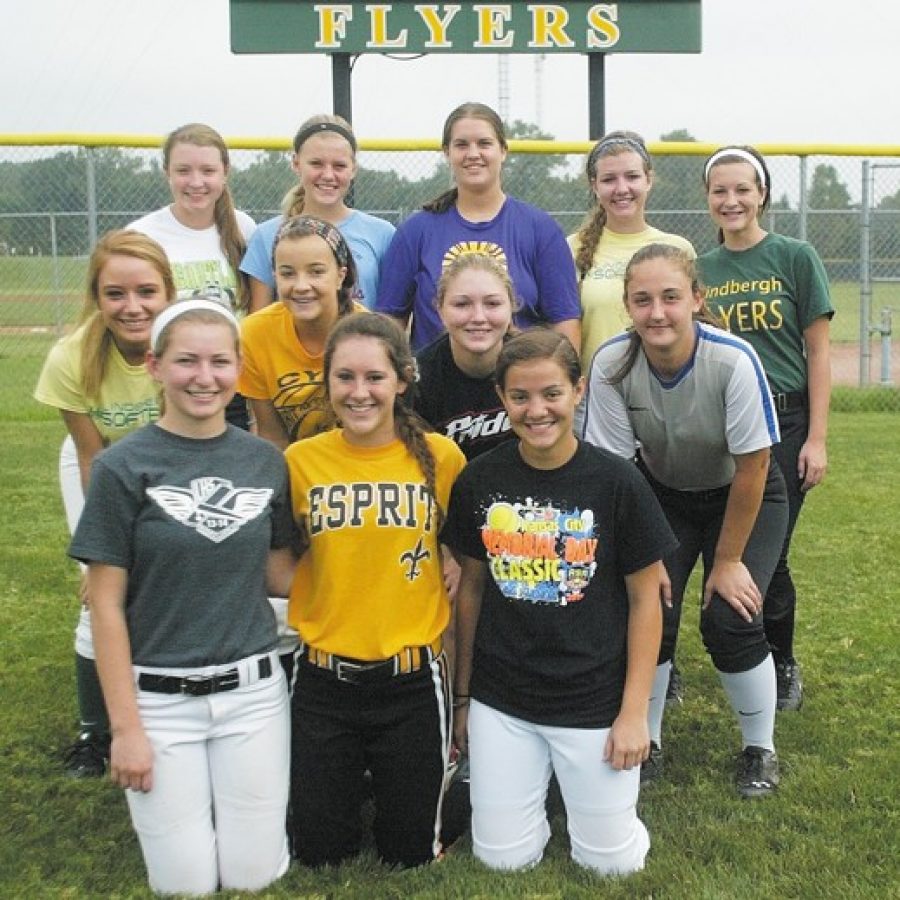 The Lindbergh High School softball team is ready for the 2015 season and is looking to improve over last season's 8-16 record.
With a good mix of veteran leadership and some new talent, Flyers head coach Darin Scott believes his team has what it takes to have a successful year.
"… So we are pretty excited … and really looking forward to how they are going to gel together as a team," Scott told the Call.
It's hit or miss in high school sports every season because the teams change every year as seniors graduate, but this year the Flyers have a hit with key seniors coming back to help move the team forward.
Lindbergh's All-Star player, Brooke Rheinecker, returns to spark the quest for a winning season.
"She led the Suburban West in hitting with .597 BA. She stole 31 bases in 24 games, had a 30-game hitting streak dating back to the 2013 season, was First-Team All Conference, First-Team All-District, First-Team All-Region and First-Team All-State. She is obviously our catalyst on offense and defense," Scott said of Rheinecker.
Kourtney Timper returns as Lindbergh's ace pitcher for the third straight season, along with Emily Kraft, a "versatile" outfielder and "great team leader," according to Scott.
Also returning are Morgan McCulloch, Madison Gann and Lauren Berzinas. All contributed last season and are expected to excel at their game this season.
"The development over the three years they've been here heading into the fourth year, that is something that you look to just that leadership and knowing what's expected of them in our program and things like that," Scott said of his returning players.
"They're already doing a very nice job of including and guiding some of our younger players and kind of showing them the ropes. (I'm) really looking forward to seeing how they all work together."
Fans can be optimistic about a great 2015 season, according to Scott.
"I think overall as a team we are very versatile. We've got numerous girls that can play quite a few different positions," he said. "I think we're much more athletic throughout the lineup than we have been in the past, and we've got girls that are coming in that kind of know the game and have been playing at a pretty high level.
"Some of our newcomers are playing at a pretty high level and are going to bring a little spark to complement and really work well with the returning players that we have."