MHS National Honor Society brings Christmas to north St. Louis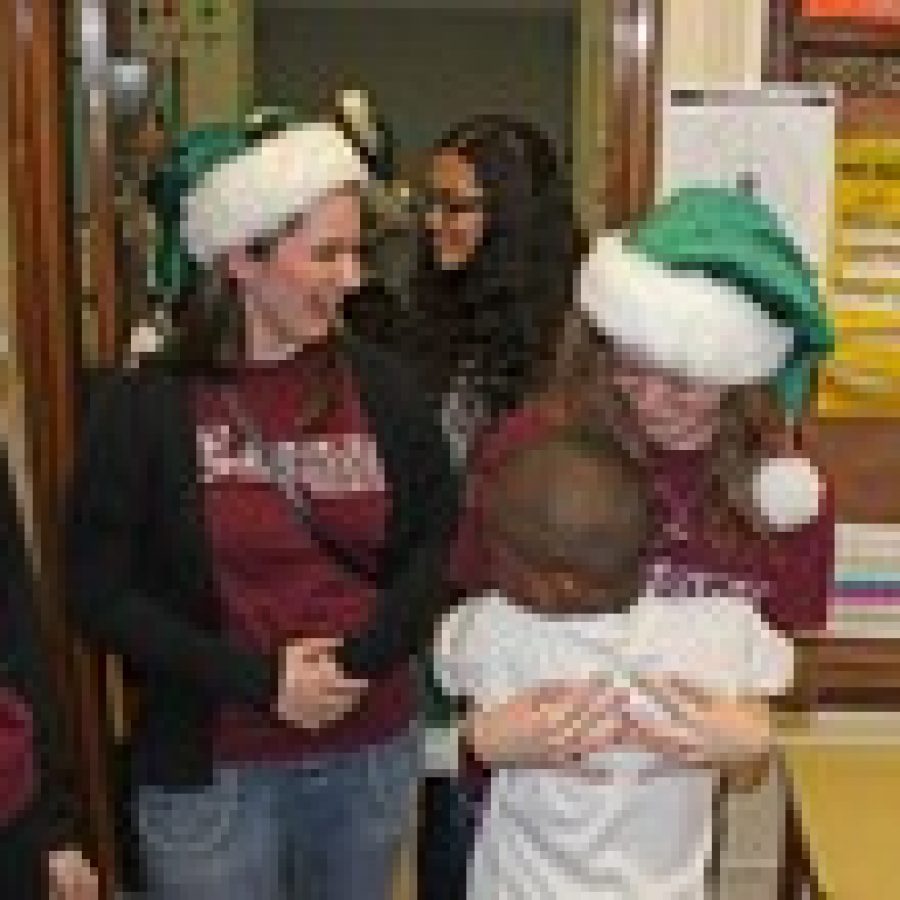 The true spirit of the holidays was shared by members of Mehlville High School's National Honor Society Friday, Dec. 7, when they brought gifts to 200 students at the Clay Community Center School in north St. Louis.
The Shoebox Project was created 15 years ago as a way to share Christmas cheer with children whose families face economic challenges on a daily basis. Students at schools throughout the Mehlville district donate small toys, winter gloves, games and personal hygiene items.
The National Honor Society students separated the items into piles that were appropriate for children of different ages and genders, put them in shoeboxes and gift wrapped each box.
The elementary-aged children at Clay were thrilled as they opened their gift boxes, and a steady stream of tears ran down the face of a Clay administrator as she watched the children enjoy their presents.