Mehlville volleyball looks to continue winning ways
Panthers volleyball squad looks for successful season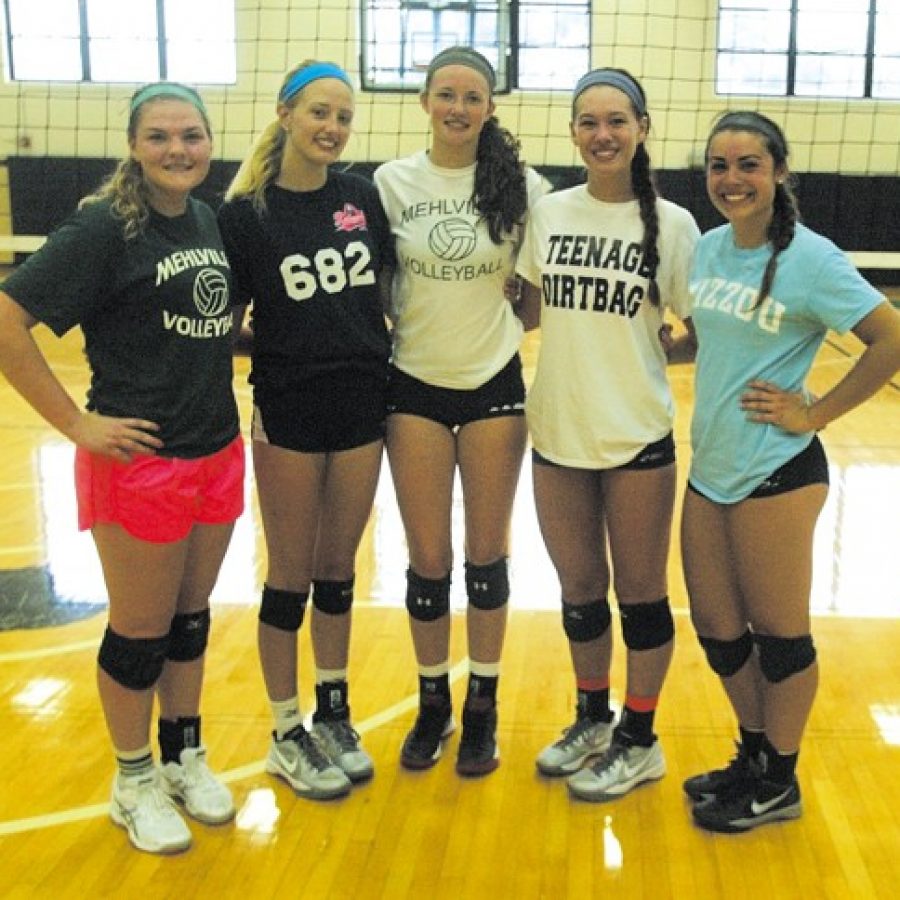 The Mehlville Senior High School girls' volleyball team had its most successful season in recent history last year, and the Panthers hope to keep that trend going for the 2015 season.
Mehlville went 21-12-2 last year, but faces some challenges this year if it wants to maintain its winning ways, since the Panthers lost six seniors to graduation.
Mehlville head coach Susan Hurt said her team has potential, but the Panthers are experiencing some growing pains in the early going.
"I think after we play for a while we will be pretty good. Right now, we are not gelling, as we have a very young team and have not played together much," she told the Call. "All of the girls are working hard, helping each other out and learning about each other.
"In time, I think we will be able to hold our own."
The Panthers bring back five returning players who should help smooth the way for the new members of the squad.
Mikayla Kuhlmann returns as an outside hitter. She possesses a very strong arm and reads the court well, according to Hurt.
"Alex Wilkerson is another very strong hitter with great ups and is a vocal leader. Juliana Dammrich moved positions this year to help the team out. She was the JV setter," the Mehlville coach said. "Jessi Albenesius — she's a very strong hitter, great reader of the court and leads by example, a team leader, and Sami Reitz is a good hitter and great blocker … a very vocal leader."
Besides her returning cast, Hurt is excited about several new members of the team.
Madison Walters, Mallory Hert-Lakey, Sydney Hill, Anna Johnson and Emma Kiene all show promise, according to Hurt.