Mehlville School District honored for school bus safety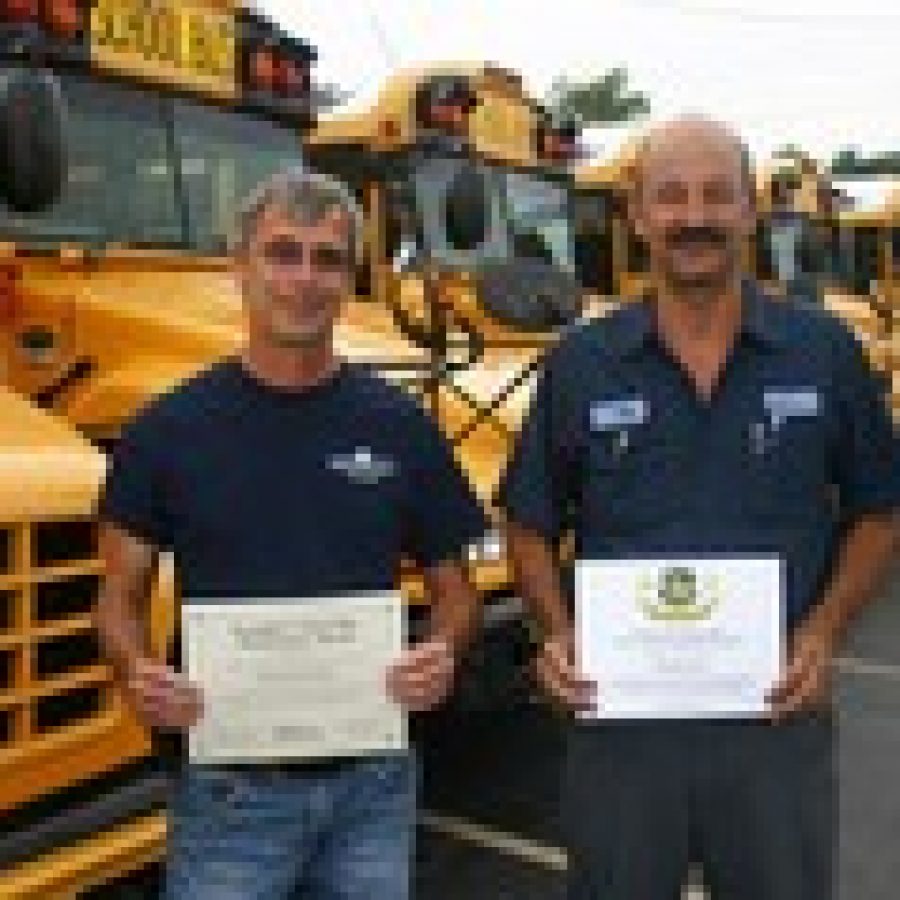 The Mehlville School District has earned awards from the Missouri Highway Patrol and the Missouri Department of Elementary and Secondary Education for the safety of its bus fleet.
The State Patrol spent two days inspecting every bus in the fleet and presented Mehlville with the 2012 Total Fleet Excellence Award for earning an inspection approval rating of at least 90 percent. The Department of Elementary and Secondary Education honored the district with its Exemplary School Bus Maintenance Award based on those inspections.
Mehlville School District Transportation Director Dan Gilman stated in a district news release, "The safety of our students is the district's top priority, and these two awards highlight the skills and dedication shown by our mechanics each and every day."
The district owns and operates 96 buses, which cover nearly 1 million miles every year transporting students to school and on field trips, as well as taking athletes to sporting events. Five full-time mechanics are assigned to keeping the fleet safe and reliable.