Mehlville officials recommending universal free breakfast program be continued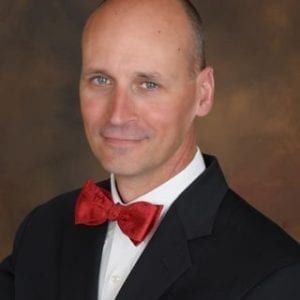 By Gloria Lloyd
Staff Reporter
news3@callnewspapers.com
Mehlville School District officials are recommending that a pilot program for universal free breakfast at Beasley Elementary School be extended until the end of the school year.
The Board of Education voted 6-0 to approve the trial program starting Feb. 5 and ending March 23 at the Lemay school, which after redistricting now has the district's highest proportion of students receiving free and reduced lunches. Board member Jamey Murphy was absent from the Jan. 17 vote.
The trial has been a success so far, with more students eating and the district meeting its goal of breaking even or even making some money on the program, Superintendent Chris Gaines said.
He plans to ask the board to extend the trial until the end of the school year when it meets at 6:30 p.m. today — Thursday, March 15 — in the Mehlville High School Library, 3200 Lemay Ferry Road.
With 57 percent of Beasley students qualifying this year for free or reduced lunch, a common marker of poverty, School Food and Nutrition Services Director Katie Gegg noticed an alarming trend of low participation in the school's breakfast program by students in need:
Of students on free and reduced lunches, only 40 percent to 60 percent were eating breakfast at school.
To reverse that trend, she developed the idea of switching to a universal free breakfast program, where every student would receive a free breakfast no matter their income level.
Giving everyone a free breakfast can reduce the stigma the breakfast would have if only students who are on free and reduced lunches eat, Gegg said.
"Maybe they're eating breakfast before they come to school, I'm not aware of that, but it was just concerning to me and a red flag," Gegg said. "And I thought this is an option that we could potentially give them to hopefully get some numbers up and make sure those kids get food in their bellies because we all know that kids perform better, they test better, they behave better when they have a good breakfast in the morning."
At the moment, no plans are in the works to roll out the pilot program to any other schools, although that could be a possibility in the future if the math works out, according to Gegg.
"I would love to give everybody free breakfast, but I've got to make sure my department is (financially) sound," she said.
The schools in the district with the highest levels of students on free and reduced lunches after Beasley are Bierbaum Elementary, which is a few percentage points behind, and Forder Elementary, which is 5 percentage points behind Beasley.
School districts can either offer a universal free breakfast by choice or by mandate if their levels of poverty are high enough, but none of Mehlville's schools qualify under federal criteria for the mandated program.
Under the optional program, the district will be reimbursed by the federal government different amounts of money for different types of students: $2.09 for students on free lunch, $1.79 for students on reduced lunch and 30 cents for students who pay full price.
The reimbursements apply despite the fact that all students are now eating free.
The district has been doing better than breaking even with those rates since the pilot program kicked off last month, Gaines said.
Participation has increased from both students on free and reduced lunch and paying students.
Gegg is analyzing data on participation and money weekly and reporting her findings to Gaines and Beasley Principal Andrea Deane.
"It's not a moneymaker by any means," Gegg said. "It's what's best for the kids —  making sure they have nourishment in their bodies to start their day out."
To encourage students to take time to eat and because the school's cafeteria isn't large enough to hold all the students who now want breakfast in the morning, kindergarteners through second-graders are eating breakfast in the cafeteria while students in third through sixth grades are taking their breakfasts to their classrooms.
The "grab-and-go" breakfasts can consist of juice, milk, fresh fruit, a box of raisins, a bagel and sometimes a mini donut, which is still a whole grain, Gegg said.
To promote the pilot program to parents, Gegg promised the board she would work with Deane and other district officials to translate information into other languages, including Bosnian, Spanish and Vietnamese.
"I think this is a wonderful program to be able to pilot for the school, I just want to make sure parents know, not just our kids," said board President Samantha Stormer.
When board member Kevin Schartner said he had some questions about the advent of the pilot program, Stormer said, "Please. Find something negative about feeding kids."
"There's nothing negative about feeding kids," Schartner said, but he had a few questions about the need for the program and whether it was aimed more at providing equality or equity for children.
"I question if this is going more toward the equality thing and if our root cause is even the correct root cause," Schartner said. "The kids who are participating the most are the ones who have the highest need, and it actually trends very well with the number of free and reduced students in the school."
Promoting the pilot program by itself could skew the participation numbers beyond the typical participation, he added.
Without conducting a student survey, Gegg said she did not know for sure if the students on free and reduced lunch were going hungry or had just been eating at home, but she wanted to try the program to see if it made a difference.
And there's another reason board members supported looking into the idea.
"Maybe it'll help their test scores," board Vice President Jean Pretto said.