Mehlville High School senior to play basketball at Lindenwood University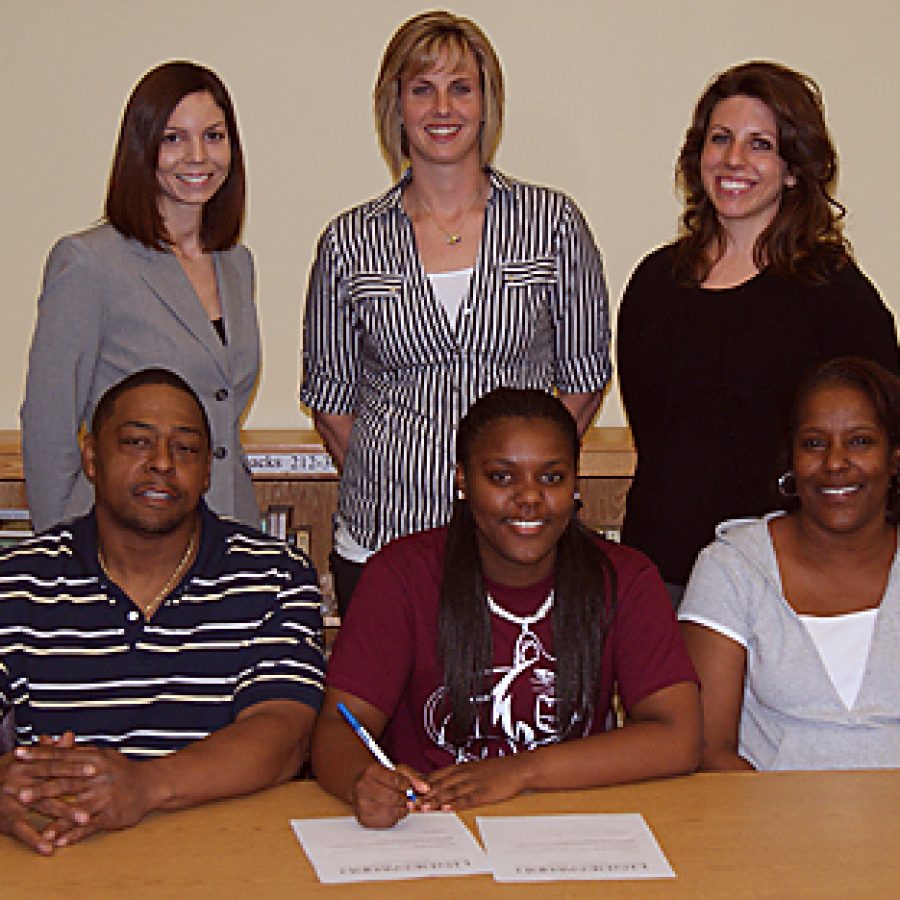 Mehlville High School senior Chanese Washington signed a letter of intent to continue her basketball career at the collegiate level when she joins the Lindenwood University – Belleville women's basketball team this fall.
Washington, a four-year member of the women's varsity basketball team at MHS, selected Lindenwood University – Belleville because of the school's current women's basketball players and coaches and the school's proximity to home, according to a school-district news release.
During her time at MHS, Washington also participated in the track and dance teams and was a member of DECA, the school's marketing club. While attending Lindenwood, Washington will pursue a degree in the field of sports management, the release stated.
Washington is the daughter of Stephanie and Carlton Washington.