Mehlville High School hosts 276 student athletes at 14th annual Special Olympics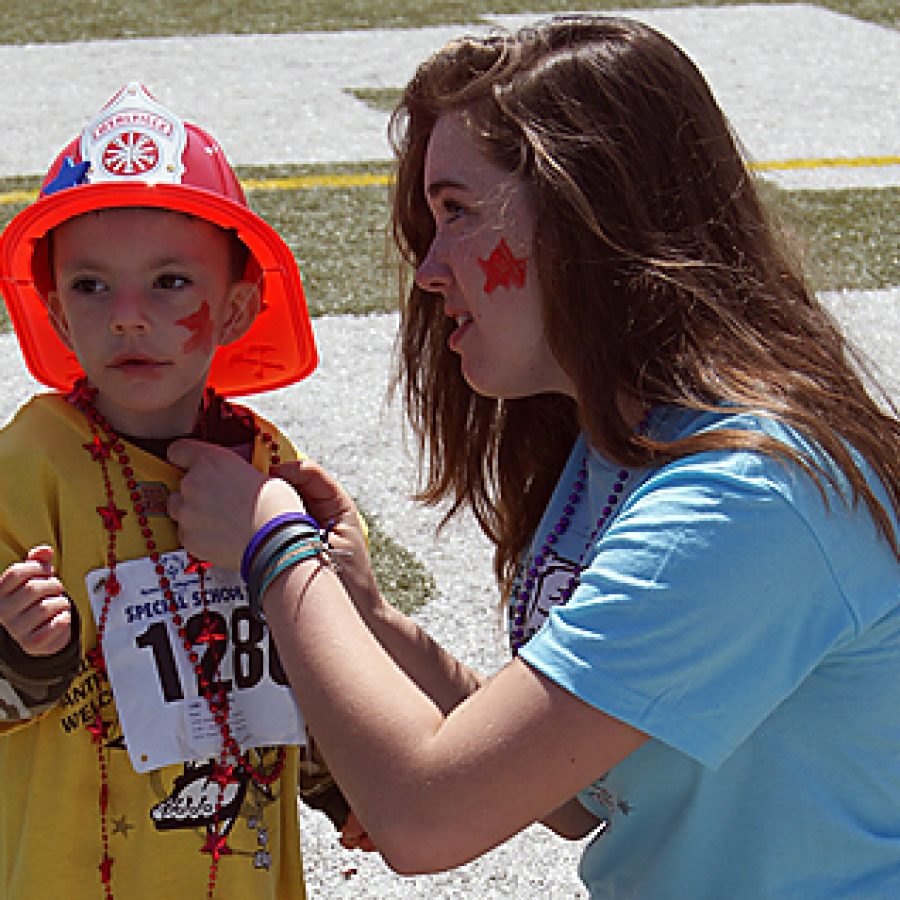 Two hundred and seventy-six student athletes from across the Mehlville School District and other South St. Louis County school districts raced for the gold at Mehlville High School's 14th Annual Special Olympics held on May 4 at the school's Jack Jordan Stadium.
The event, which was organized and led by a steering committee of MHS students, gave special needs students an opportunity to participate in a day filled with Olympic-style races, competitions and even a trip to the Olympic Village.
"The student athletes look forward to and prepare for this event all year. They get so excited about participating," stated MHS senior Hunter Westbrook, who is a member of this year's steering committee. "I decided to help with the event because I like to get involved in the community in any way I can, and I like helping people."
Following the Opening Ceremony, the Special Olympics athletes spent the day with their MHS buddies as they traveled around the stadium participating in activities such as running events, shot put, tennis ball throw and long jump. The student athletes also visited the Olympic Village where they played games and won prizes.
More than 550 MHS students volunteered their time in a variety of capacities at the Special Olympics to make this year's event a success, according to a district news release.