Mehlville High girls focus on positives
Coach says his team willing to listen, learn for 2013 season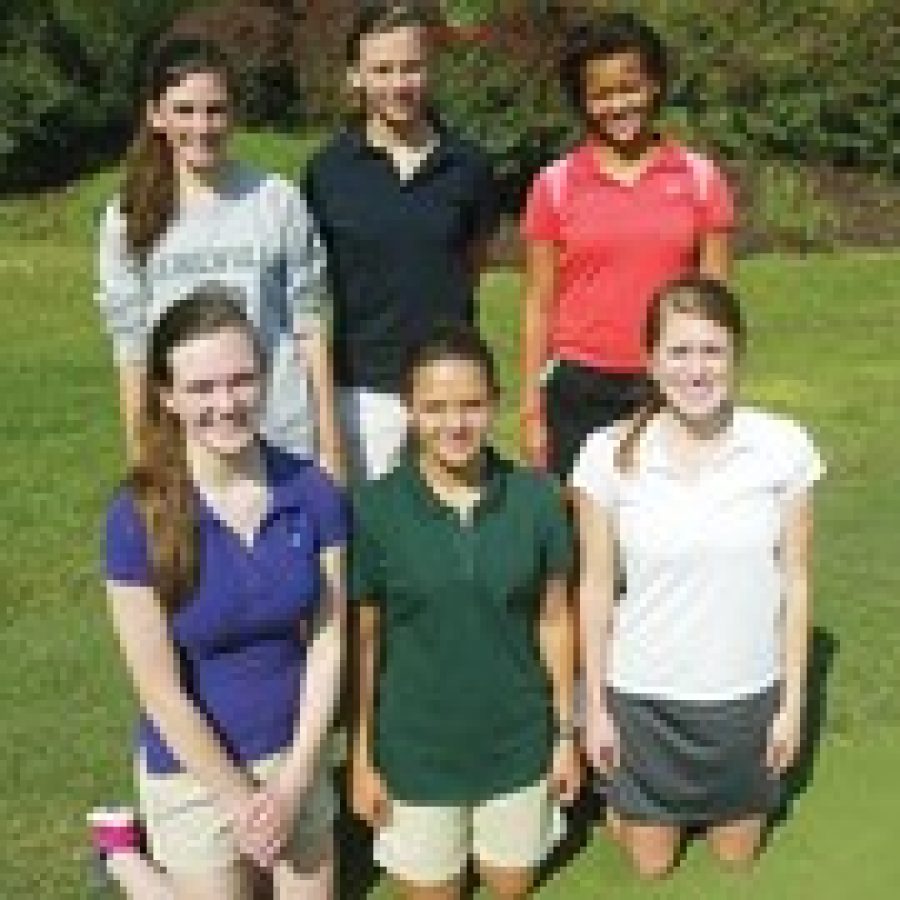 The Mehlville Senior High School girls' varsity golf team has its work cut out for it after losing some talent, but the Panthers still are positive about the 2013 season.
Head coach Gary Pearson says it may take quite a bit of the season for the Panthers to reach their potential.
"This season, we are going to have only a couple returnees, so it will be kind of a long year," he told the Call. "One senior got through districts last year. The other two graduated. So we lost two of our top three players.
"We have a couple kids with a lot of potential, where that will come out at, what part of the season, I don't know yet, so we'll just have to wait and see. They should be pretty competitive this year."
The challenge the Panthers will face this year is one they have faced in the past: not a lot of players.
"Our biggest concern now are numbers. We're just having trouble getting a lot of kids to come out and I know we're not the only school having that problem. So that's the toughest thing," Pearson said.
Haley Wabiszewski, the senior who did make it through districts last year, also will be the Mehlville squad's No. 1 player in 2013.
"I'd like to see Haley get through districts and out of sectionals and go to state," Pearson said.
The Mehlville coach said it's definitely going to be a teaching year and that ties right in with what he sees as the strength of this squad.
"I think one of the strengths that we'll have is — if you want to call it a strength and I believe it is — is that they'll listen. They'll do what I tell them to do," he said.
"I think they'll know what they need to do to get better and that's sometimes half the battle … The ones we had last year were like that. (They) were great and I think the new kids will be as well."
Another key component is being able to keep the girls progressing and not get frustrated.
"It's a frustrating game. If I can keep them from getting frustrated then that will be a positive thing," Pearson said. "It's a tough game. It's not a game you can just pick from week to week or month to month, so we'll see.
"For the new kids, my goal more than anything is just to see a slow improvement from now until the end of the year, and what it takes to get better at this game and work on it in the offseason."
That offseason work is the goal, Pearson said.
"That's what I hope. They will work at it once golf season is over. That would be a great goal for them and for me."