Mehlville girls set sights on conference title
Mehlville High volleyball team looks to spike the competition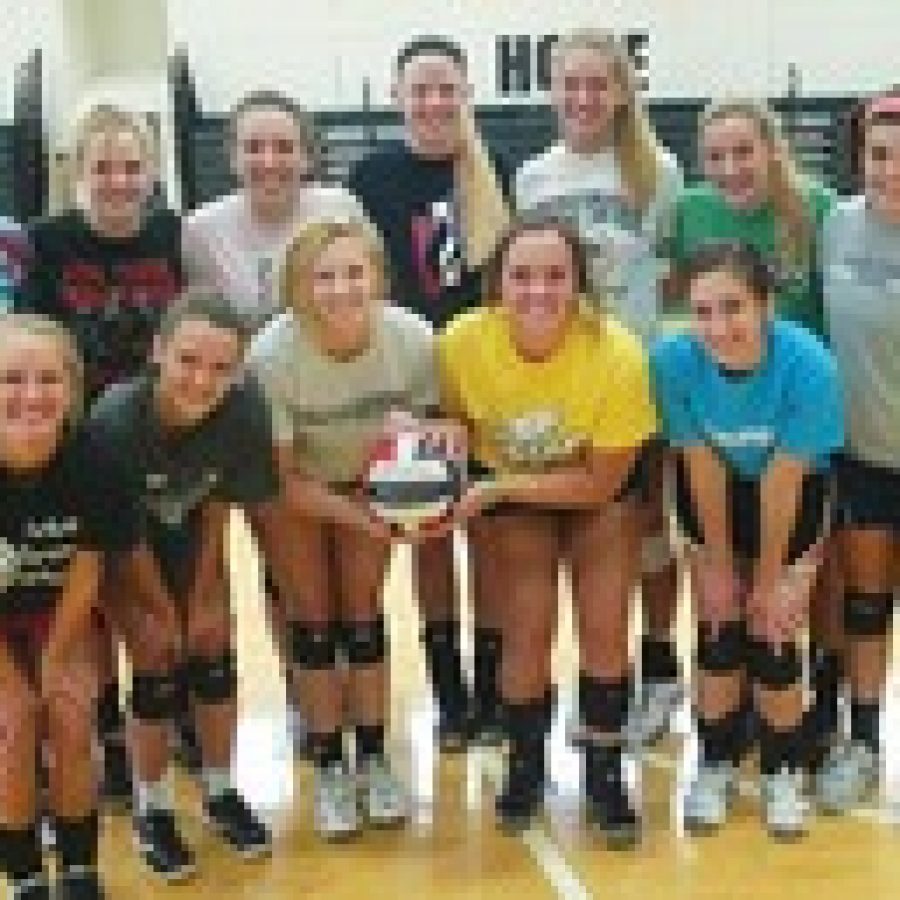 Some determined young athletes and a new assistant coach with a different area of expertise could prove to be a difference-maker for the Mehlville Senior High School varsity girls' volleyball team if the Panthers have a breakout year.
Head coach Susan Hurt told the Call that despite having quite a few shoes to fill, she has high expectations for her team this year.
"We've got a lot of new girls this year, but we always go for a winning season. We always go for winning our conference. They are working hard," Hurt said. "The other thing that helps is I have an assistant coach this year. She has expertise as a setter."
The significance of that is both Hurt and Sammie Murray are former players with expertise in different aspects of the game, which will give a more well-rounded training approach to the new players on the team.
Hurt also said that has she a good mix of players coming back and some new talented players as well.
Her top two starters and now team captains return from last season — Mikayla Kuhlmann and Maddy Scherr.
The coach also expects Hailey Gill, Ana Duvergel and Morgan Walters to be very productive this year.
Another bright spot Hurt has seen in her squad this year is communication.
"They are a close-knit bunch. They help each other out in practice," she said. "They are very vocal in a good way, helping each other out (and) getting them in position.
"The veterans are helping out the newbies with the drills that we do."
In the early stages of practice, her players are still rotating and trying to earn their positions on the court. But even in that part of the team development, Hurt said she has noticed a lot of teamwork.
"They gel as a team without being in position, so I think by the time we get them to where we want them to be position-wise, they will be ready and I think that will help," she said.