Mehlville boys' soccer team starts new era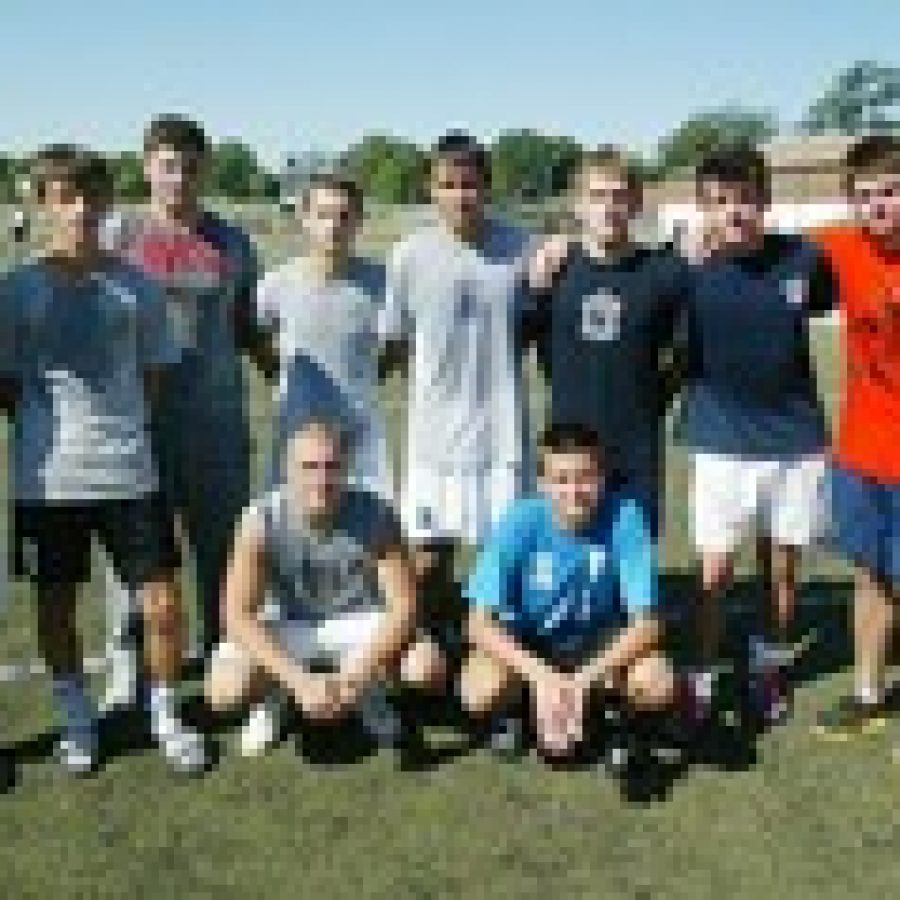 The Mehlville Senior High School boys' soccer team is starting a new era in 2012 and members hope to turn heads in the process.
The Panthers are in a building year after graduating several tenured players last season, but head coach Tom Harper has very high expectations for this year's squad.
"We are looking at it one game at a time: Can we win the next game? And our schedule's tough," Harper told the Call. "We want to win our conference. I think that would set a precedent. We want to win our district, but to do that all these other things have to fall into place."
Harper said he and his assistant coaches are enjoying having new players to mold.
"We're excited. When you talk about this group, they are very young. We have our work cut out for us getting these guys ready and used to this level of play," he said. "We've got a group that we need to work with and kind of nurture those habits.
"The guys work hard. They are taking well to suggestions. They are understanding when we are a little bit critical of their play," Harper added.
The Mehlville coach believes his players are "the right group of guys."
"It's just a matter of when will that group of guys mesh and when will they mature enough to show what their real potential is throughout the season?" he said.
The Panthers are not completely empty handed when it comes to returning talent as this year's squad boasts six returning seniors.
Nijaz Muratovic, Nermin Hajrizi, Nick Saali, Dino Music, Armin Duderija, Ricky Crabtree are those who Harper will look to for leadership this season.
"That core group of seniors, we're relying pretty heavy on them to impart what we've expected over the past several years in their four years with these young guys," he said. "They are kind of teaching as they are trying to progress their game at the same time.
Among the positives as the Panthers start the season are the group's commitment as well as its speed.
"We've got team speed. We've got the ability to score. I think we're going to be good defensively," Harper said. "It's just they are lacking that confidence and it's because they really haven't had a chance to play anybody yet.
"I think we have enough senior leadership coming back that this group will have the direction they need."