Loss of seniors won't deter Oakville girls
Oakville High girls working for a successful '10 season.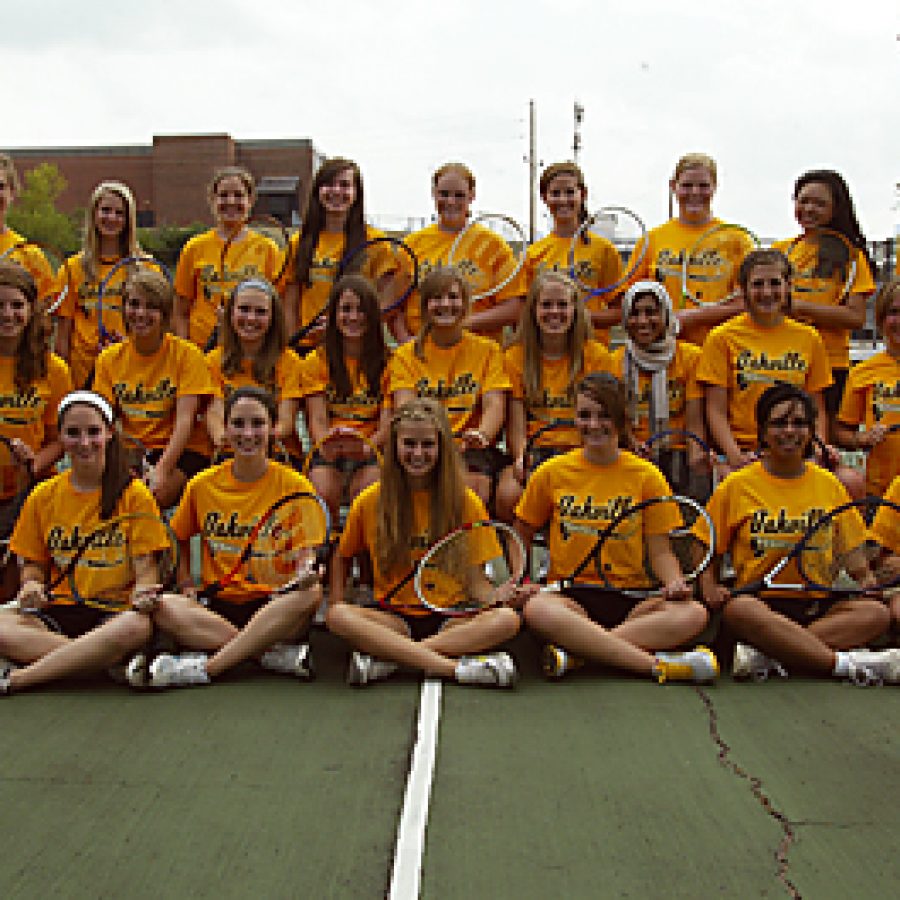 Oakville Senior High School has had a lot of sports success over the past few years, and the girls' tennis team was not an exception.
The 2010 team will have different goals than its predecessor after eight of its top 10 players graduated in May.
Oakville placed third in its district and advanced to the regional for the first time in school history, where it lost to Cor Jesu Academy.
Tori Wheeler advanced in singles play to the state championships, and she now at-tends DePauw University in Indiana.
"We have some really good kids. We really don't have any experience after we graduated eight of our 10 varsity players," Oakville head coach Linda Gebauer said.
The team is smaller, too, down from 36 girls to 25.
Juniors Xi Yang and Samantha Nguyen experienced action on the varsity level last season.
Yang was part of Oakville's top doubles team, and Nguyen played singles at the No. 4 spot.
They are expecting to be the Tigers' top players this year with their teammates making their rookie tour on the varsity level.
"I think they will continue to improve. Our major weakness is our lack of varsity experience," Gebauer said.
Junior Niki Hudacek and seniors Kristina Lupo and Theresa Ziegler are also battling for top spots in singles and doubles.
Gebauer, in her 10th year at Oakville, is doing much more teaching than last season.
"This season will depend on how quickly they learn what I'm teaching them," Gebauer said. "They're good athletes. They have a lot of fight …
"We're working a lot on shot placement, shot power, power on serve and match strategy. They move pretty well, as far as footwork goes," she added.
They're taking the first steps to making bigger goals.
Oakville Girls' Tennis
Sept. 2 Parkway North A 4 p.m.
Sept. 3 Webster Groves A 4 p.m.
Sept. 13 McCluer North A 4 p.m.
Sept. 14 Lafayette A 4 p.m.
Sept. 16 Parkway South A 4 p.m.
Sept. 20-21 Conference Tourney A TBA
Sept. 23 Mehlville H 4 p.m.
Sept. 28 Lindbergh A 4 p.m.
Sept. 29 Marquette A 4 p.m.
Sept. 30 Ladue A 4:15 p.m.