Loss of seniors won't deter Lindbergh girls
Lindbergh High girls looking for a successful '10 season.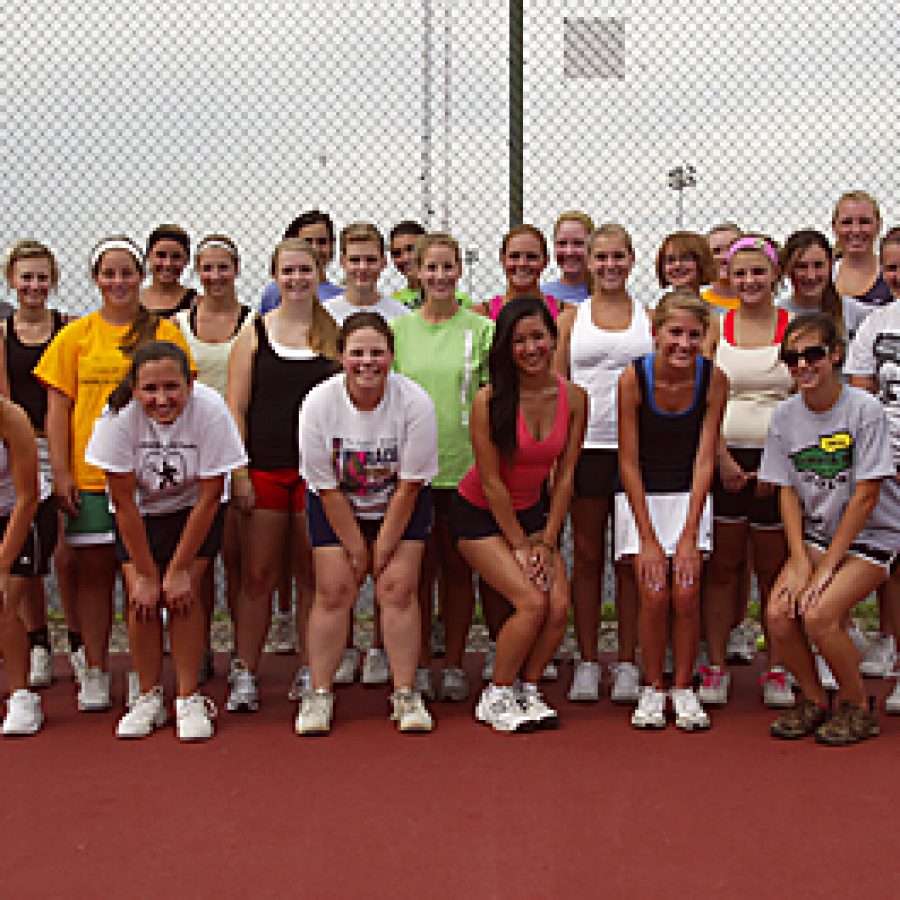 The Lindbergh High School girls' tennis team is struggling to lay a foundation, but it isn't stopping them from making this season a success.
"This is our third year that we're rebuilding, but again we lost six seniors," Lindbergh head coach Laura Conti said.
The Flyers have been starting from scratch the last three years, and this season may have the fewest ingredients.
Despite having 29 players on the courts, only four saw varsity action before the start of this season. Of the four, two Flyers played varsity regularly last year.
Senior Kristi Tanaka was the No. 1 singles player for Lindbergh during her sophomore and junior seasons.
Junior Marie Schaefer is challenging Tanaka for the top spot after playing in the second spot last year.
"They've only played two sets against each other so far and they split. (Marie) is giving her a run for her money," Conti said.
Regardless, Conti has a top twosome.
"Both girls worked on their game in the offseason," Conti said. "I expect them to be competitive for that No. 1 spot. They're both good athletes."
Behind Tanaka and Schaefer are senior Laura Shaffer and junior Michelle Hoxsey.
They could play as the top doubles squad or as the third and fourth singles players.
"Both of those girls play in the offseason, and played doubles for us last year," Conti said.
The rest of Lindbergh's varsity lineup could be a revolving door each match, as Conti will play the hot hand or experiment with matchups.
"We're looking at a lot of girls to see who will be the strongest to round out varsity. Consistency is the bottom line, always," Conti said. "Cleaning up unforced errors and making opponents make mistakes are what we have to learn."
The young Flyers do have experience, and are hitting the ball with an aggressive style, Conti said.
Their future is full of high hopes, but the sooner hope becomes performance the higher the Flyers will fly.
Lindbergh Girls' Tennis
Sept. 1 Webster A 4 p.m.
Sept. 2 Parkway Central A 4 p.m.
Sept. 9 Mehlville H 4 p.m.
Sept. 13 Cor Jesu H 4 p.m.
Sept. 14 Parkway South H 4 p.m.
Sept. 15 Parkway West A 4:15 p.m.
Sept. 16 Ladue A 4 p.m.
Sept. 20-24 Conference A TBA
Sept. 28 Oakville H 4 p.m.
Sept. 29 Parkway North H 4 p.m.
Oct. 1 Summit H 4 p.m.