Lindbergh school board appoints Ujka to fill seat
Candidate withdraws name from consideration on May 9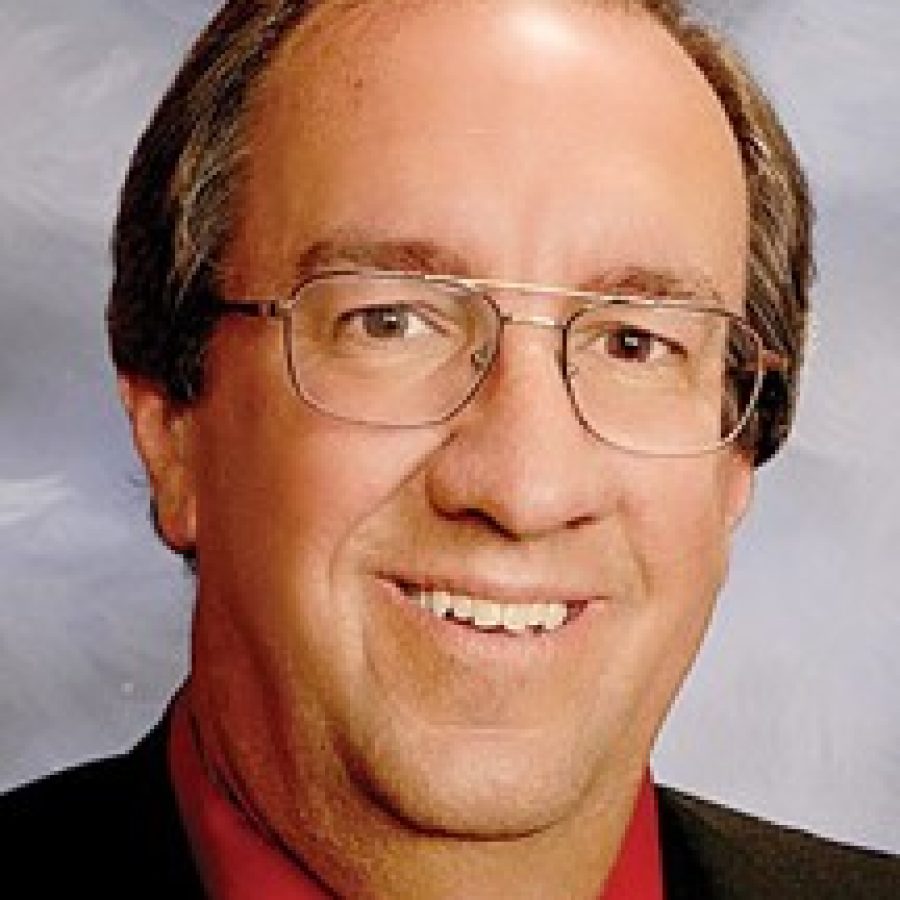 The Lindbergh Board of Education voted 6-0 last week to appoint a former board member to fill a vacant seat.
Gary Ujka, who was elected to the board in 2014 but lost his re-election bid last month, was appointed to fill the seat held by Kate Holloway, who lost her battle with cancer on Feb. 25.
Holloway was first elected to the board in 2012 and re-elected in 2015. Ujka will serve until next April, when four seats will be up for election — three-year seats currently held by President Kathy Kienstra, Vice President Don Bee and Treasurer Vicki England and the remaining year on the seat now held by Ujka.
The board voted May 9 after interviewing Ujka and three others who applied for the vacancy — Tony Pousosa, John Judd and Eric Edward Thias. Ujka was seated May 10 at the board's regular monthly meeting.
Ujka, of Fenton, retired in 2012 after a 32-year career as a teacher and administrator in the Rockwood School District.
Pousosa, of Green Park, is an operating-room nurse at Barnes-Jewish Hospital Center for Advanced Medicine. He is a former Green Park Ward 1 alderman and also serves as the Concord Township Republican committeeman. Pousosa twice has unsuccessfully sought the 6th District County Council seat and unsuccessfully sought his party's nod for county executive in 2014.
Judd, of Concord, is a retired state employee who serves as the Tesson Ferry Township Republican committeeman.
The board began interviewing Judd, who abruptly announced he was withdrawing from consideration after contending the board had not elected new officers following the April 5 election, as required by law.
"… That was a big concern of mine in coming to this public meeting, and with that being said, I have given a lot of thought and for personal reasons, I have decided to withdraw my name from consideration …," he said.
Board members and Superintendent Jim Simpson appeared to be puzzled by Judd's accusation, as the board re-elected Kienstra president, Bee vice president, Karen Schuster secretary and Englund treasurer during a special meeting on April 12. Simpson and Kienstra pointed this out to Judd and suggested he review the online minutes from that special meeting.
Thias, of south county, works in food production at a big-box store and also has been a draftsman.
Ujka told the board that he originally had not planned to apply for the vacancy.
"… The reason was the democratic process was executed, and I was fine with that and fine with the results," he said, adding that people began calling him the day after the April 5 election and encouraging him to apply for the vacancy. "After numerous emails, phone calls, personal conversations, I decided, OK, there's an awful lot of people out there that support me and are encouraging me. So that's why I decided to put my application in …"
Given his past service on the board, Ujka said he believed he was a good fit.
"I believe my experience on the board is beneficial," he said. "I also believe the fact that I have the experience on the board, it would give continuity to the board because there's a lot of things that are happening right now in the district and with my background the last two years, I'm familiar with them …
"Lindbergh has been good to me. I bleed the green and gold, all the way down to the license plate on my truck, and I want to give back to the district and I want to continue to give back to the district."
After the meeting, Ujka told the Call he was pleased with the board's decision.
"It's good to be back on (the board). As I said, I hesitated a little bit because I believe in the democratic process," he said. "It was executed. Obviously, (I) had no problem with the results. But the support I had beginning Wednesday morning (April 6) at 8 o'clock when I got the first phone call up until today, where people were saying, 'Are you interviewing today? Yes? Oh, good.'"
Given the support he had, Ujka said he would have felt that he was letting people down if he hadn't applied for the vacancy.