Lindbergh not taking position on mall yet, will wait and see on Walpert proposal
Mount Crestwood at the mall site in June, before bulldozers started bringing down the leftover dirt mounds. Photo by Jessica Belle Kramer.
By Gloria Lloyd
News Editor
glorialloyd@callnewspapers.com
As the announcement last week of a possible restart of new development at the former Crestwood mall site reignited ongoing conversations surrounding any potential new redevelopment, some residents naturally wondered whether the school district would oppose an apartment complex at the site.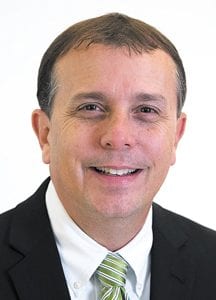 But so far, the school district is not taking sides.
Creve Coeur-based developer Walpert Properties, which specializes in building high-end apartment complexes, has the mall property under contract pending its ability to find other anchor tenants to fill a roughly $100 million development.
When current owner UrbanStreet Group originally asked for a residential TIF, or tax-increment financing, for an apartment complex at the site in 2015 as part of a broader request for $25 million in tax incentives, Lindbergh Schools very publicly opposed that prospect because it would bring more children to overcrowded schools with no additional tax dollars to pay for their education.
But this time around, Lindbergh has not yet taken a position on the plans. The school district and the city both have new leadership, with Superintendent Tony Lake new this year and Crestwood City Administrator Kris Simpson new since 2016. The city currently does not have a permanent mayor after the resignation of former Mayor Gregg Roby in June.
"It depends on what it is and what it looks like," Lake said of the new development. "If it's one-bedroom condos, that's probably not going to attract a lot of families that have too many kids, so that wouldn't be too concerning."
The final redevelopment agreement between the city and UrbanStreet called for any apartment complex to be geared to senior citizens, and if it wasn't focused on seniors, the residential TIF would be forfeited and the school district would get the property taxes from that portion of the project.
One of the school district's concerns in any new development would be ensuring that the language from the redevelopment agreement is carried over to any new agreement.
At a Sept. 6 meeting of the Crestwood-Sunset Hills Kiwanis Club, Simpson said he didn't sense any opposition from Lake when the two had lunch about a month ago and Simpson previewed the Walpert news for Lake.
But Lake said Simpson gave him no specifics on the plan, so the Lindbergh leader can't know what to think of it yet.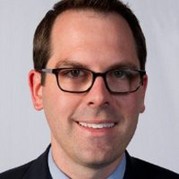 No matter what happens, Lindbergh will educate all students from any apartment complex, Lake noted.
"I want as many kids as we can have, so we're not going to be upset if kids come out of a development program," Lake said. "Would I be disappointed if we don't get the tax revenue from that to support and educate those kids? Yes. But if there's something in this agreement that allows for that, absolutely we want kids, we want as many kids as we can. We want to educate."
When Crestwood released UrbanStreet's development plan last time around, the city did not speak to the school district ahead of time to gauge what the school district thought about the plan, and school officials found out the details of the plan at the same time the rest of the public did when it was published on the city's website.
This time around, Lake and Simpson are planing to meet several times a year to talk about big issues in the city and school district and how they can work together.
Lake also plans to do the same with officials from Sunset Hills.
"We're in this together, so we all need to play nice in the sandbox and help each other out as best we can," Lake said.