Lindbergh High soccer coach optimistic as Flyers are set to defend conference title
Flyers soccer team looking for winning season in 2011.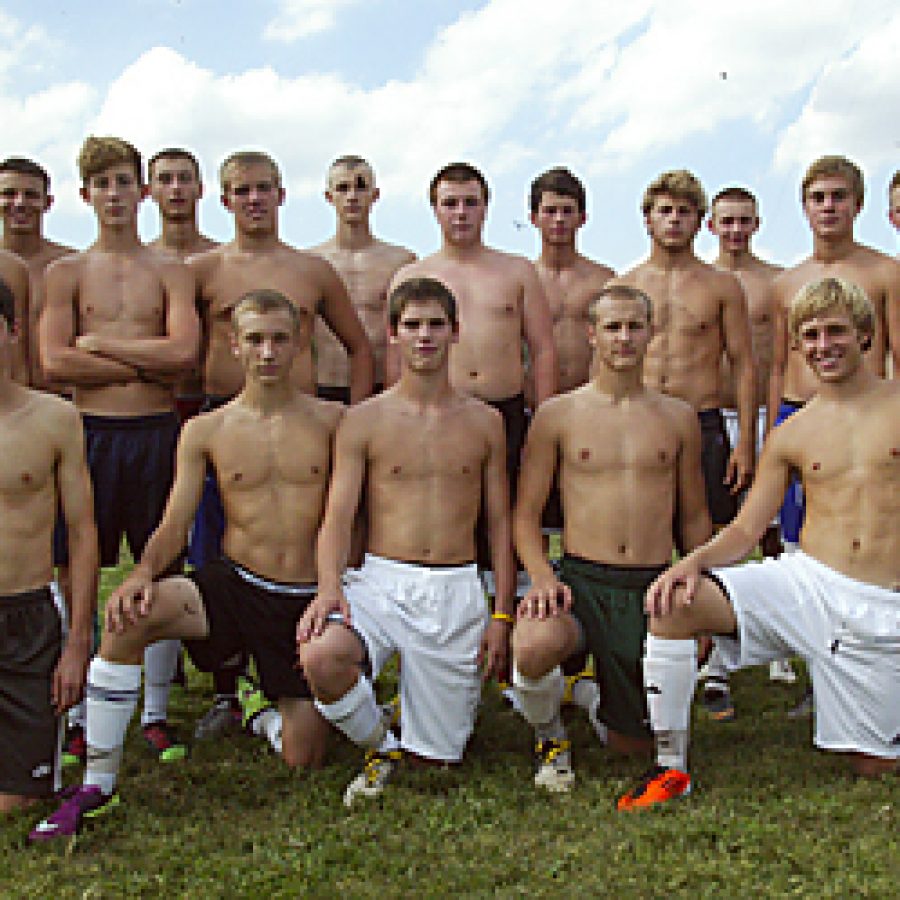 Members of the Lindbergh High School varsity boys' soccer team hope to win more than just a conference title like they did the previous two seasons.
Under head coach Scott Luczak, the Flyers went 15-9-1 last year.
They won the Suburban West Conference, but fell short in district play for the second consecutive year.
"I was a little disappointed in the result at the end, but overall it was a pretty good season," Luczak said.
Luczak is optimistic about his 2011 squad.
"We always have high expectations to start," he said. "They are pretty excited about having another conference title to defend. I think everybody in the conference thinks we are definitely going to be up for them.
"They've got that target on their back, but they also know they are not last year's group. They want to improve and come up with their own identity. My expectation is that we are going to compete," the head coach added.
Despite the loss of some pretty good graduating talent, the Flyers hope to equip themselves with the right stuff.
"We do have some key guys coming back that will help with experience but overall its a brand new team. so it's going to be a challenge this year. I think we might struggle early on, but hopefully we get better as the year goes on," Luczak said.
While last year's squad had a lot of chemistry, the head coach said he hopes this year's players can generate that chemistry that is an integral part of any winning team.
Veteran leadership also will be a factor with returning players Alex Brown, captain Matt Morris and Patrick Ries leading the defense and Brian O'Neal and Tim Rothermel up front.
"I am excited that our defense can keep us in games, but I've never been the kind of coach to just lay back and hope for the best. We usually just play to our strengths," Luczak said.
Early on, Luczak was happy with the way his squad was shaping up this year. His only concern is goal scoring.
"They've got the right attitude. They are coming in in shape," he said. "They are working hard so far, but you never know until they get out out there and play that first game."
"We will find out right away where we are weak at. Our fitness is going to benefit us. We don't have a lot of depth, but I think we got guys that are going to be out there who are going to work hard. That's why they are here. They committed themselves to being part of the team and take pride in it as well. They are going to work hard."