Lindbergh field hockey team off and running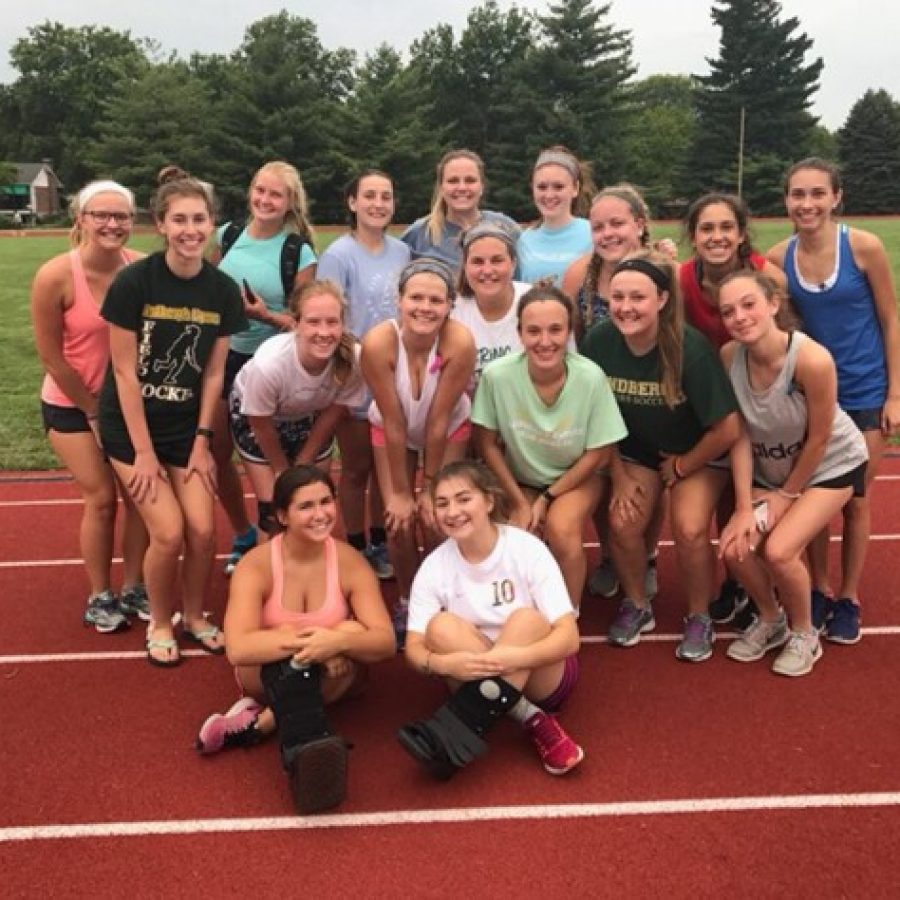 The Lindbergh High School varsity field hockey team's inaugural season is underway and despite an 0-4 start, plenty of reasons abound to be excited about the Flyers' prospects.
In 2015, the Lindbergh Board of Education agreed to a two-year trial run of the emerging sport, kicking off with a freshman and junior varsity team in 2015 and 2016.
Last year's junior varsity squad had a handful of matchups against varsity teams, and this season the Flyers officially field both a varsity team and a junior varsity team.
Andrew Schipp heads the varsity program. He told the Call that he is very excited to be a part of it and proud of his players who made history happen.
"They've really been the group that has brought this team together. They are the ones that started it," he said. "They've persevered over the last two years of being a club. They've worked extremely hard the last couple years to get it to become a varsity sport, and right now we are just happy to be able to play under the Lindbergh banner officially."
The Flyers are competing against clubs that have been around much longer, so Schipp said he is taking a gradual approach.
"We are going to take it one day at a time and see what we can do now that we've actually stepped up into an actual varsity schedule," he said. "We've got 13 seniors and five juniors and it's going to be an interesting adventure as we figure out how to take on that next level of competition.
"Each game, they seem to be getting a little bit better and figuring out how to play together as a group."
The Flyers have three captains to help lead the way — Sami Teuscher, Sarah Pickel and Morgan Parmeley.
Of Teuscher, Schipp said, "She has done a great job developing her skills and becoming that go-to player for us. Sarah Pickel, she is our goalie. She's done great the last two years.
"We expect great things out of her. She's learning to come out of her goal a little bit and be more aggressive and help take away scoring opportunities for the other team."
Of Parmeley, the coach said, "She is a versatile player. We can put her anywhere on the field — always upbeat, always positive, that person who can rally her teammates and get them to go and take that next step, try a little bit harder every game."
A key strategy for the Flyers this season will be learning to capitalize on their home-field advantage, according to Schipp.
"The key is going to be figuring out how to play on a grass surface that isn't very short. We have a distinct home-field advantage that our grass is longer than most places," he said. "So just being able to place that advantage for us, knowing it's not going to move as well. Our girls do really well with turf games, so we need to be able to translate that into protecting our field and being able to play well on longer grass."