Lindbergh ECE students learn about community helpers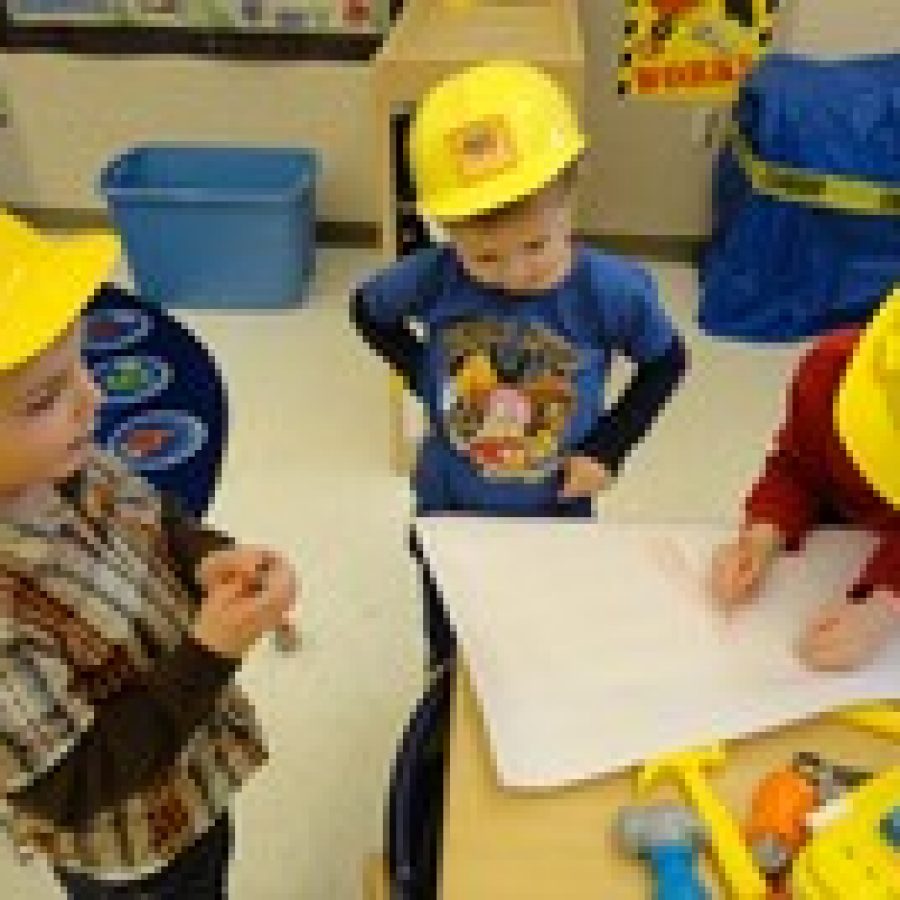 Students at Lindbergh Early Childhood Education spent February learning about helpers in the community.
Students dressed up and pretended to be firefighters, mail carriers, construction workers and dentists. They learned about teamwork and how all community workers do jobs that help people in various ways, according to a district news release.
Pretend postal workers played with writing paper, envelopes, stamps and mailboxes, while little construction workers put on yellow hard hats and worked with pretend tools, blocks and measuring tape.