Lindbergh Early Childhood Education earns State School of Character award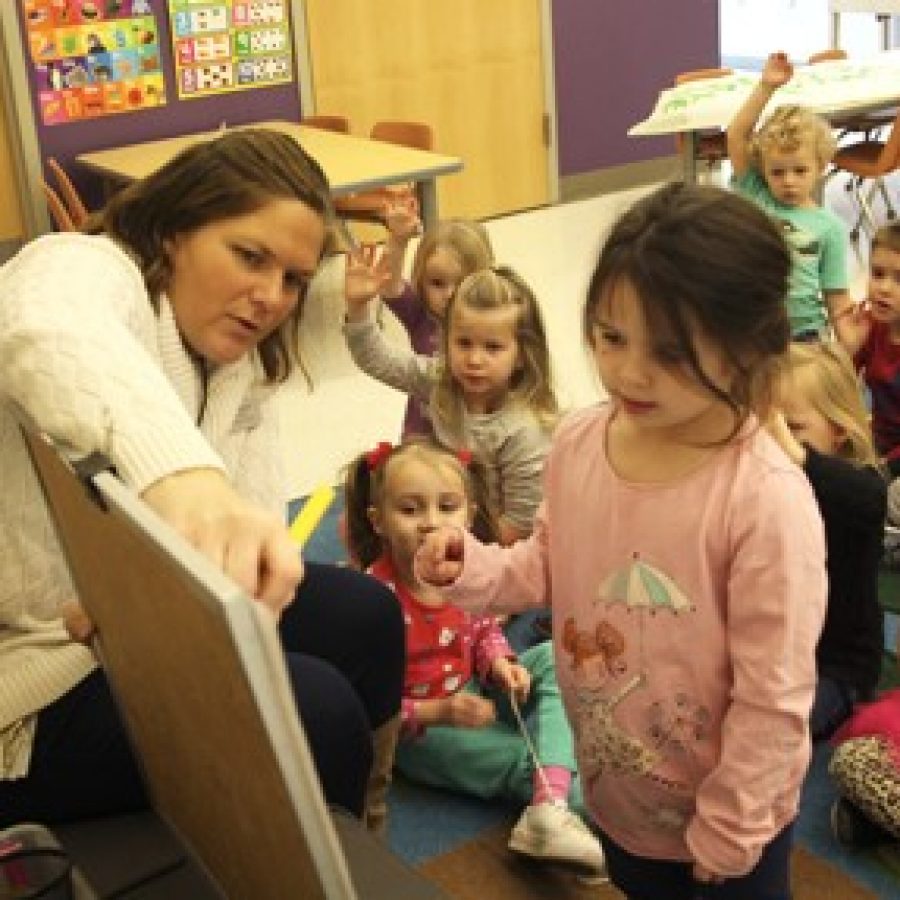 For years, Lindbergh Early Childhood Education teachers have made it a top priority to incorporate character education into their daily lessons, and in 2017 the school is being recognized for its commitment, earning the State School of Character honor from Character.org, a national advocate and leader for character education.
Eighty schools and six school districts were recognized nationwide, demonstrating that their focus on character development has had a positive impact on academic achievement, student behavior and school climate. LECE is one of nine Missouri schools to earn the award, according to a news release.
"Character education is a community effort at LECE as we work together toward one main goal: LECE Flyers are Good Friends," Director Charlene Ziegler stated in the release. "We treat each other with kindness, we show respect and we cooperate and serve others. This accomplishment is a reflection of our entire community, and I am very proud of all of our LECE Flyers family."
Throughout the year, LECE families participate in Family of the Month programs, sharing family traditions, theme days, service learning projects and day-to-day sharing of student accomplishments. Students also focus on a new character trait each month, and teachers incorporate those traits into their daily lessons. The school's newsletter provides parents with tips on how to continue supporting character education development at home as well.
Besides earning the State School of Character Award, LECE has won several Character Education Promising Practice Awards, including an award in 2015 for Screen Free Week.
Recognition as a Missouri School of Character is the first step toward being honored as a National School of Character. Those winners will be announced this spring.
LECE is the seventh Lindbergh school to earn the state honor. Crestwood, Kennerly, Long and Sappington elementary schools, Sperreng Middle School and Lindbergh High School are all National Schools of Character, and Lindbergh Schools is a National District of Character.