Lindbergh athletes sign on for college level play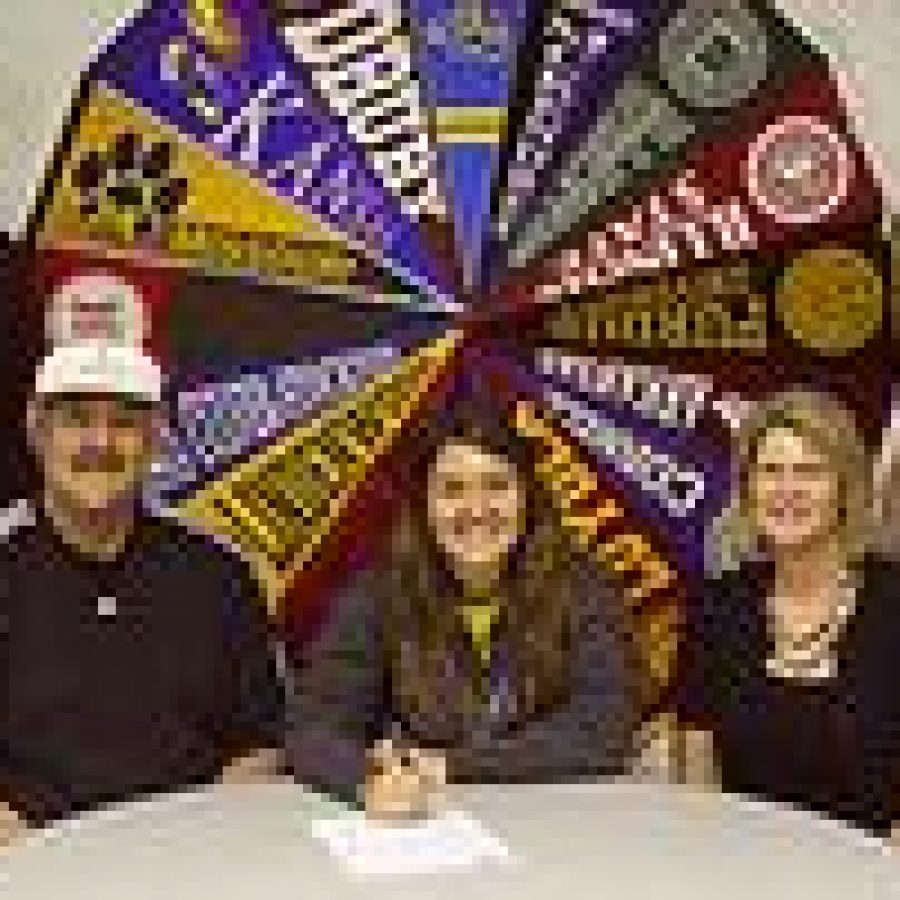 Lindbergh High School seniors Andrea Klipsch and Samantha Kersting recently signed with universities to play softball and volleyball, respectively.
• Andrea Klipsch – softball, Truman State University
Klipsch, daughter of Jaime and Lisa Klipsch, recently signed a letter of intent to play softball for Truman State University. Andrea has played shortstop for the Flyers for four years under the direction of Coach Darin Scott. Her most memorable game was one against Eureka where she hit two home runs, two doubles and a grand slam to win the game, according to a news release.
Outside of sports, Andrea is a member of the National Honor Society, L-Club officer, Link Leader and Platinum Renaissance award winner. She will graduate in May in the top 5 percent of her class. In college, Andrea will study International Business and play softball for Coach Erin Brown.
Andrea, center, is pictured signing a letter of intent and is joined, from left, by Andrew Hiefner, coach of Andrea's summer softball team, the St. Louis Esprit; her parents, Jaime and Lisa; and LHS Coach Darin Scott.
• Samantha Kersting – volleyball, Indiana State University
Kersting, who has played volleyball for eight years as a middle blocker, recently signed a letter of intent to play college ball at Indiana State University. During her time at LHS, she was involved with Link Crew and Character Council, managed boys' volleyball and took stats for the wrestling team. Samantha, daughter of Stephen and Janice Kersting, will play at Indiana State under the direction of Coach Traci Dahle. She plans to major in Early Childhood Education.
Samantha, center, is pictured with, front row, her sister Melissa; her father Stephen and, back row, LHS Athletic Director Mike Slyman.