LHS principal is named Educator of the Year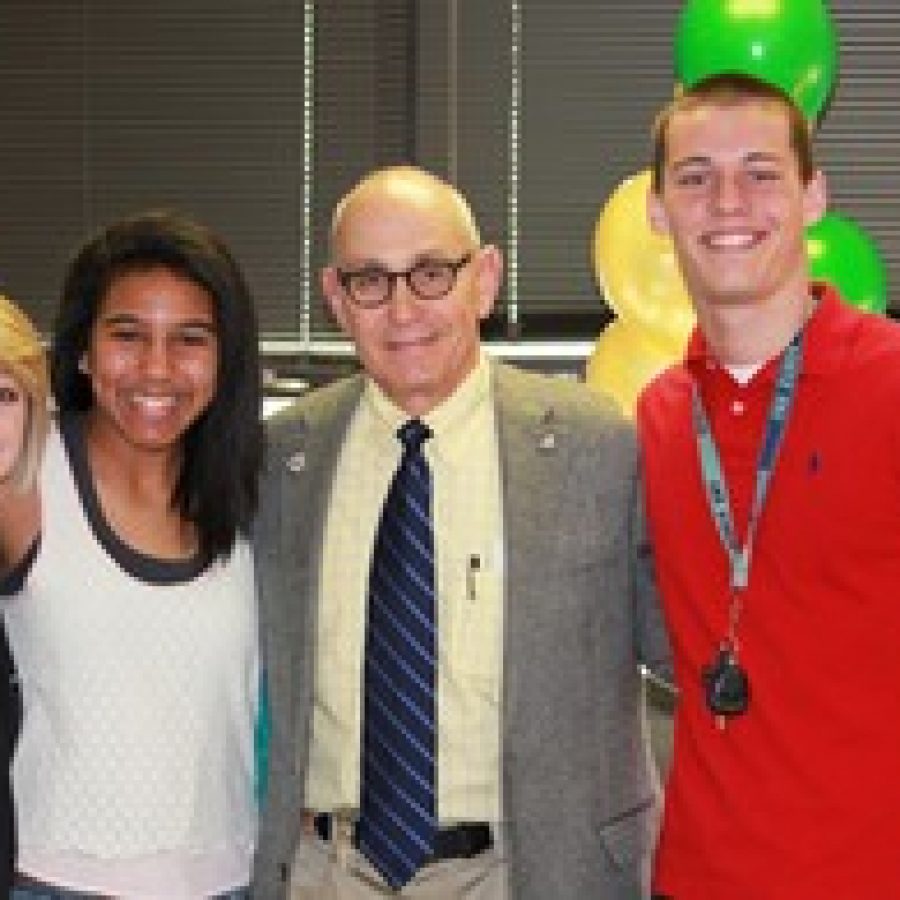 Lindbergh High School Principal Ron Helms has been named Educator of the Year by the St. Louis Association of Secondary School Principals.
Representatives from SASSP presented the award to Helms during a surprise ceremony Friday morning at Lindbergh High School. Students and staff were on hand to commend their principal, who will be retiring at the end of this school year, according to a news release.
Helms has been the head principal at Lindbergh for 12 years, and celebrated one of the finest honors of his career this year when Lindbergh High School was named a 2012 National Blue Ribbon School.
The committee said his selection was unanimous, and it was based on his commitment and service to the Lindbergh students, staff and district. Helms will be formally honored at the SASSP Awards Night April 25.