Judge rules against Skelton; Prop 1, Prop 2 to be on April ballot
Mehlville fire district voters get chance to reduce tax-rate ceiling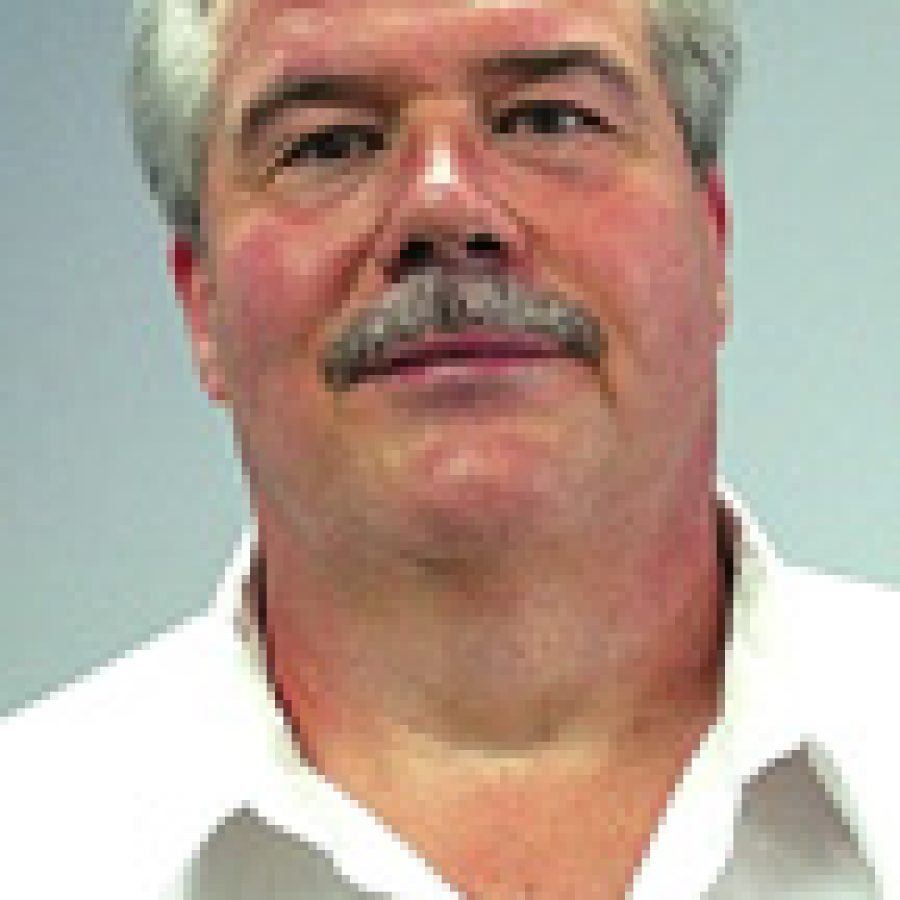 A St. Louis County Circuit Court judge ruled Monday that Mehlville Fire Protection District residents will vote in the April 7 election on two tax-rate-decrease propositions.
Judge Sandra Hemphill in the past week twice denied Concord resident and former unsuccessful MFPD Board of Directors candidate Dennis Skelton's legal efforts to remove Proposition 1 and Proposition 2 from the April ballot.
Voter approval of both propositions would save taxpayers nearly $10.5 million per year, according to MFPD Board of Directors Chairman Aaron Hilmer.
Proposition 1 asks whether the district's general-fund tax-rate ceiling should be permanently reduced by 36 cents per $100 of assessed valuation while Proposition 2 asks whether the district's pension-fund tax-rate ceiling would be permanently reduced by 4 cents per $100.
Hemphill first ruled Friday that because of a new state statute approved in 2008 by the Missouri Legislature, a fire protection district can legally place such proposals on a ballot.
"… The court finds the language of section 137.073.5(3), RSMo., is clear and unambiguous," Hemphill wrote in her judgment. "The statute expressly states that a political subdivision, such as a fire-protection district, may place a tax-rate ceiling reduction on the ballot …"
But Skelton attorney John Goffstein, who also represents Mehlville Local 1889 of the International Association of Fire Fighters, responded to Hemphill's Friday ruling by filing motions for a new trial and an injunction to remove Prop 1 and Prop 2 from the April ballot pending trial.
After hearing arguments from Goffstein, MFPD attorney Mathew Hoffman and county Election Board of Commissioners attorney Steve Garrett in her chambers on Monday, Hemphill has reiterated her Friday ruling to allow Prop 1 and Prop 2 on the April ballot. Skelton's lawsuit named the county election board as well as the Mehlville fire district as defendants. He is represented by James R. Kimmey and Goffstein of Bartley Goffstein.
In his petition, Kimmey contended that Prop 1 and Prop 2 should be removed from the ballot because Chapter 321 of Missouri Revised Statutes, which pertains to fire protection districts, does not expressly authorize the board to place such propositions before voters.
But Hemphill countered in her Friday ruling that because fire protection districts are also political subdivisions, they have powers outside of Chapter 321.
"… Relator (Skelton) takes the position that because Chapter 321, RSMo., makes no specific provision for the district's Board of Directors to place a tax-rate-decrease measure on the ballot, the district is without authority to do so," Hemphill wrote. "While it is true that there is no specific statutory provision addressing a tax-rate decrease, under settled principles of statutory construction, a court has to look at the whole statutory scheme and read each part of a statute with other related parts and attempt to harmonize related sections …"
Hoffman said because Missouri Revised Statutes Chapter 137 was codified last year to allow political subdivisions to ask voters to lower a district's tax-rate ceiling, Prop 1 and Prop 2 legally can be placed on a ballot. Hemphill agreed with that assessment in her Friday ruling.
Section 137.073.5(3), RSMo., states: "The governing body of any political subdivision may levy a tax rate lower than its tax-rate ceiling and may, in a non-reassessment year, increase that lowered tax rate to a level not exceeding the tax-rate ceiling without voter approval … Nothing in this section shall be construed as prohibiting a political subdivision from voluntarily levying a tax rate lower than that which is required under the provisions of this section or from seeking voter approval of a reduction to such political subdivision's tax-rate ceiling."
After Hemphill on Friday rejected Skelton's lawsuit, Goffstein filed unsuccessful motions for a new trial and an injunction to remove Prop 1 and Prop 2 from the ballot.
In Goffstein's rejected motion for new trial, he wrote that Section 137.073.5(3) is "impermissible 'special legislation'" and "does not expressly confer upon a fire district the power to so act in the event that it has no such express authority within its own 'enabling' statute" of Chapter 321.
Granting a fire protection district the power to place a tax-ceiling decrease measure on a ballot "is a violation of the separation of powers of the state Constitution," Goffstein wrote.
"Our point is they're abdicating their responsibility as directors," Goffstein said Monday. "This is a legislative act they're supposed to perform. They can reduce the tax rate on their own. It's a violation of separation of powers."
But Hoffman wrote in his response to the motion for new trial that "Section 137.073.5(3) was contained in Senate Bill 711 and was not 'special legislation.'"
Goffstein's denied motion for new trial and injunction also contended, "The ballot measure is unconstitutionally vague because it states it is not a rollback measure, when in fact, that is the effect of the proposition."
"The main thing is the ballot measures are not real clear as to what it means," Goffstein said Monday. "In other words, when they say it's not a tax rollback, that's exactly what it is. It should say the effect of this legislation could be a reduction in service."
But Hoffman has said the language in Prop 1 and Prop 2 specifically indicates that the permanent tax-rate ceilings — not the actual tax rate — for the district's general fund and pension fund would be reduced.
Hoffman also states in his response to the motion for an injunction that "Injunctive relief will damage defendant Mehlville Fire Protection District and the taxpayers of the district financially in that they will be forced to pay for a 'special election.' The April 2009 election is necessary as multiple candidates have filed for election to the Board of Directors."
Goffstein's rejected motion for new trial also stated, "… The Legislature rejected legislation sponsored by respondents (the district) and their political ilk to place this power to act and to submit such measures to the ballot under Chapter 321. That measure failed in the 2008 Missouri Legislature."
But Hoffman cited Chapter 137 in his belief that the district can hold an election to reduce its tax-rate ceiling.
Skelton has been a longtime critic of board members during public-comment periods at Board of Directors meetings.
A lawsuit filed Feb. 7, 2007, by Skelton led to the removal of the district's Proposition TD, or Tax Decrease, from the April 3, 2007, ballot. Prop TD sought to decrease the district's general tax levy by 45 cents per $100 of assessed value.
In a ruling issued Feb. 8, 2007, Circuit Court Judge James R. Hartenbach ordered the Board of Election Commissioners to remove Proposition TD from the ballot.