Future looks bright for Mehlville golfers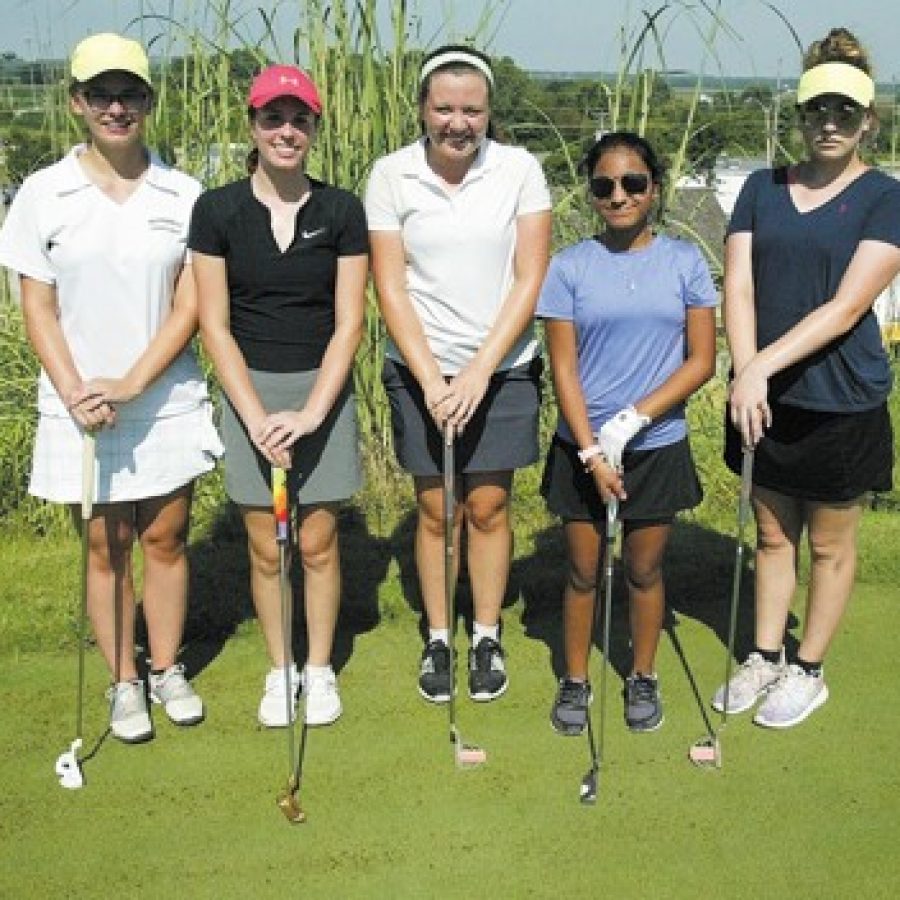 The Mehlville High School varsity girls' golf team has endured some down years, but the Panthers hope to right the ship this season with some experienced golfers returning, as well as adding some new talent.
Head coach Alyssa McClain, now in her second year with the Panthers, told the Call that the golfers have what it takes to be successful and she is optimistic about the 2016 season.
"This group is really going to do well," she said. "We have seven juniors and two seniors, so we have very much a more experienced team. We only have two sophomores and one freshman, so it's an experienced team. They've been working together a few years now, so they are very much a cohesive group and they really work well together … I'm just really looking forward to a good, solid year this year."
Mehlville returns two four-year players — Alex Revelle and Allison Horral. Heidi Ohmer, a junior, also comes back as one of the team's top players. In addition, the Panthers add two new promising juniors — Tiffany Hagemann and Nora Sieckhaus.
In terms of what the team is doing well in the early going, McClain cited the mental aspect of the game.
"… I think they have a better understanding of how to play golf and they have their swing down," she said. "Now it's just really working on their mental game and being focused, not so much worry about how to swing correctly. Now they are more worried about their mental game."
Besides the skills that enable them to pay extra attention to their mental game, another aspect that will be beneficial this season is the change in their home course.
"We have a new golf course. We are at Columbia this year," McClain said. "So hopefully with a new golf course that is a little more challenging, it will help us be ready for other challenging courses …"
As all golfers know, the primary focus for improvement is the short game, and that is no different for the Panthers.
"The girls always need to work on their short game. Putting and chipping seem to always bring down their scores, so we'll just keep working on their short game and shave off a few more strokes there …," the coach said.