Four candidates vie for community college board seat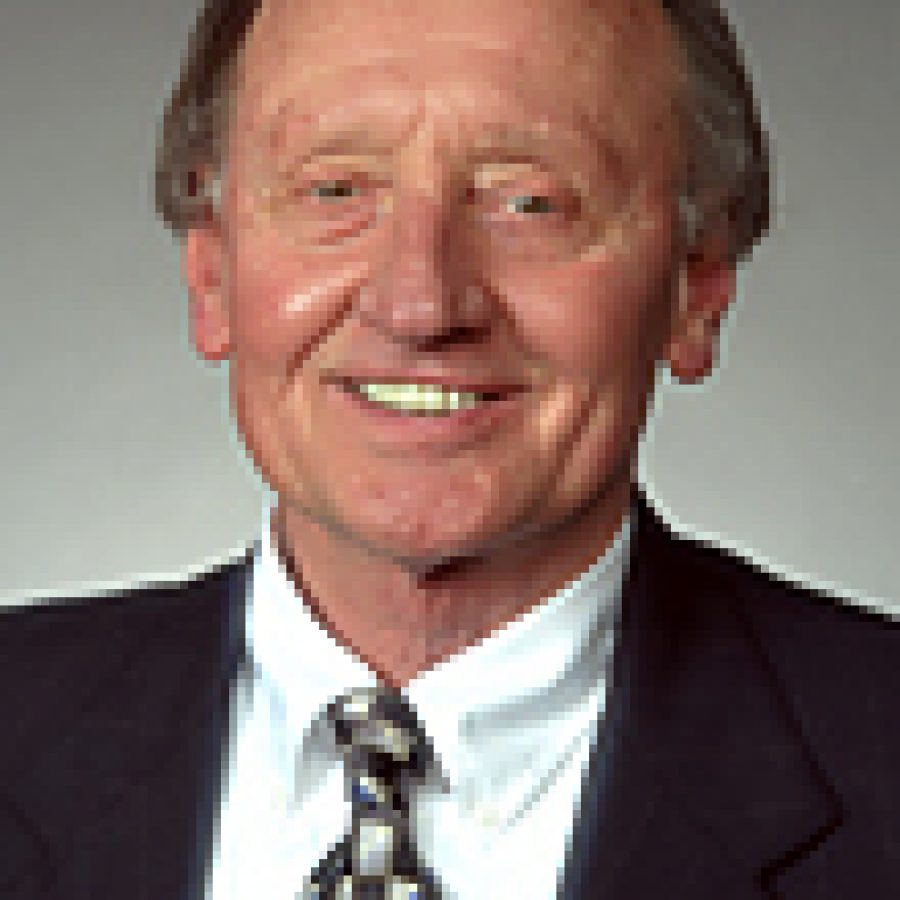 Four candidates, including the incumbent, will vie for a Subdistrict 4 seat on the St. Louis Community College Board of Trustees in the Tuesday, April 6, election.
The winner will serve a six-year term.
Incumbent Robert C. Nelson, a retired associate professor of physical education and basketball coach at STLCC-Forest Park, will be opposed by Tina A. Odo, former general counsel for STLCC; Robert M. Johns, a former employee at the college's Meramec campus; and Craig H. Larson, retiring superintendent of the Rockwood School District.
Nelson of Kirkwood, was elected to the board in April 2004 and served as board chair from 2006 to 2009. He is the only trustee to have been elected to position of chair for three consecutive years. In 19 seasons as coach of the men's team and six as women's team, Nelson compiled a record of 509-240.
Under his tutelage, a total of 110 athletes earned scholarships to four-year schools. Nelson was named Midwest Junior College Athletic Association Coach of the Year for his efforts with both the men's and women's teams and was inducted into the Missouri Sports Hall of Fame in 1992.
Before joining the Forest Park staff, Nelson was the first non-native to coach the English national basketball team, which he did in 1966-67. He also served four terms as president of the American Federation of Teachers and six years on the negotiating team for the JCD-NEA. Nelson has a master's degree in education from Kansas State University. His bachelor's degree in history with a minor in physical education also is from KSU.
A resident of Wildwood, Odo served as general counsel for STLCC for nearly 19 years and also was an adjunct faculty member at the college for two semesters.
Before joining the college, Odo was an attorney/associate for Lashly & Baer for four years. She has never held an elected position. Odo is a member of the Missouri Bar Association and former board member and vice chair of Missouri Public Entity Risk Management.
A lifelong resident of the St. Louis metropolitan area, Odo is a former board member of the Presbyterian Children's Service/Children's Foundation of Mid-America and a deacon at Woodlawn Chapel Presbyterian Church. Odo's juris doctorate is from St. Louis University's School of Law. Her bachelor's degree in English is from the University of Missouri-St. Louis. She holds a lifetime teaching certification in English, grades seven to 12.
Johns, who resides in Glendale, formerly worked as a systems server analyst for seven years at the college's Meramec campus.
He also was employed for one year as a network manager for Nooter Construction, and was chief executive officer of Hi-Tech Computers and Maintenance Inc. for 14 years. He is running for public office for the first time. Johns has served as a committee chair for Fair St. Louis as well as vice president of the Microsoft Infrastructure Professional Users Group. He also is a Citizens Emergency Response Team member.
Johns' bachelor's degree in information technology is from Almeda University.
Larson of Manchester is retiring after serving seven years as Rockwood School District superintendent.
He also served three years as assistant superintendent for curriculum and instruction in the Clayton School District. He also was employed by the Parkway School District for 27 years, including five years as area superintendent and 11 years as principal at Parkway South High School.
Larson is an adjunct instructor at Maryville University. He has been named St. Louis High School Principal of the Year, and in 2009 was named the Communications Leadership Superintendent of the Year by the American Association of School Administrators and the National School Public Relations Association.
Larson is a member the Board of Directors of the West County Chamber of Commerce and St. Louis Boy Scouts. His doctorate in education is from Saint Louis University. His master's degree in curriculum and instruction, and his bachelor's degree in education, are from the University of Kansas.
Subdistrict 4 includes the Parkway, Kirkwood, Lindbergh, Mehlville, Rockwood, Valley Park and Meramec Valley school districts and parts of Franklin and Jefferson counties.
The SLCC Board of Trustees is a six-member board that represents the four subdistricts of the college service area. Subdistricts 1 and 4 are the two large subdistricts, each represented by two trustees. Subdistricts 2 and 3 are smaller, each represented by one trustee. District voters elect board members periodically for six-year terms.