Foundation awards grant to create sensory/guidance room at Long Elementary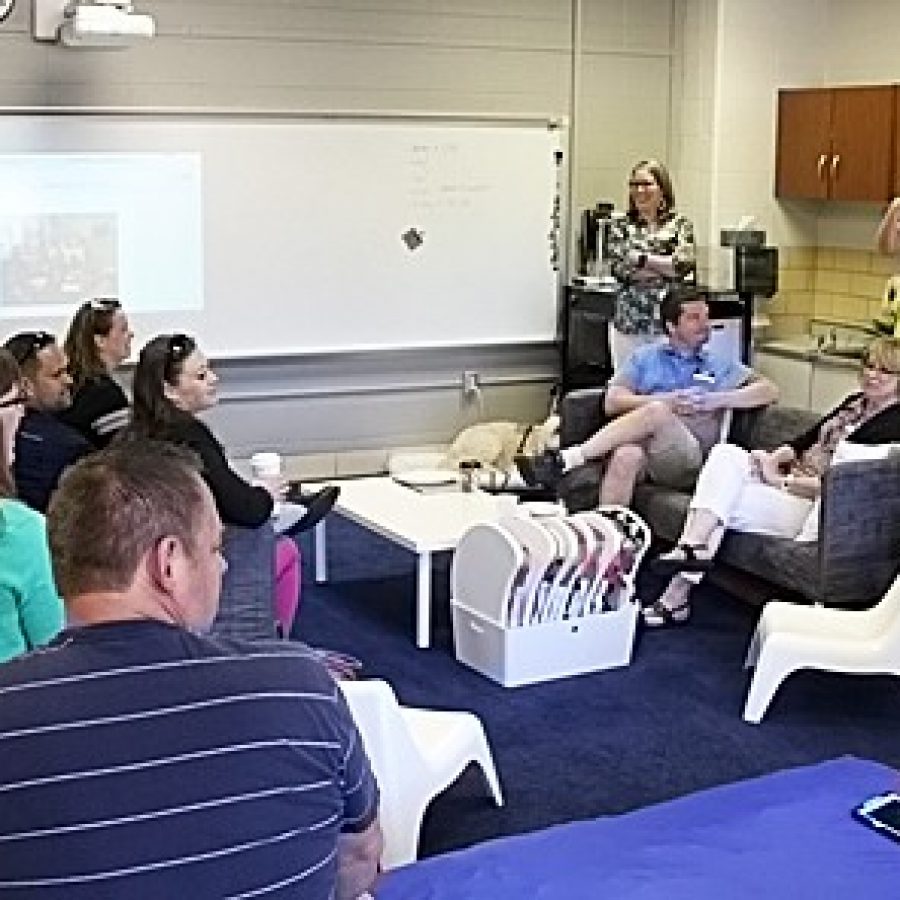 Long Elementary School is designing a classroom that will help students find calm, focus and connection during their school day, and achieve a temporary escape from a world that has become increasingly more stimulating as a result of social and academic pressures.
The sensory/guidance room is made possible by a $5,000 grant from the Innovative Technology Education Fund. or ITEF, a St. Louis foundation that empowers educators to embrace innovative learning projects and use technology in creative ways that promote excellence in education.
ITEF recently sponsored a professional development event in the new classroom for area educators. During the program, educators toured Long's sensory room, learned tips from classroom design consultant Rebecca Hare, co-author of "The Space: a Guide for Educators," and heard from school counselor Kim Maddock how the space will benefit Long students.
Over the past few years, Maddock has noticed a sharp increase in the number of students who have trouble regulating their emotions appropriately, have shorter attention spans, experience difficulty in resolving conflict, self-harm and are unable to successfully cope with classroom demands. Maddock and her staff believe these changes are due to higher levels of daily trauma and stress, as well as academic demands.
The sensory room is a valuable addition to the school, because it provides a space where students can learn to identify what is triggering their stress, how the stress is affecting their body, and appropriate ways to release the stress.
"The goal of the new counseling room is to create a simple space where students can allow their brains to just 'be'," Maddock stated in a news release. "In a world where family makeup and stresses are different, and technology is constantly bombarding them with stimulation, it is important for young children to learn how to calm themselves appropriately in a supervised setting."
The room has several areas to meet a variety of student needs. The design features neutral colors —gray, white, and black — and minimal furniture. Students will be able to practice yoga and mindfulness, or escape all stimulation by taking a sensory break in a private curtained area. Students needing more activity can play in sand, swing on the indoor therapy gym, jump on a trampoline or leap into a safe crash pad.
In addition, a large portion of the classroom will provide space for full group instruction to deliver classroom guidance lessons from Missouri Guidance Program.