Football Tigers tame Panthers 17-10
Oakville to square off against Rockwood Summit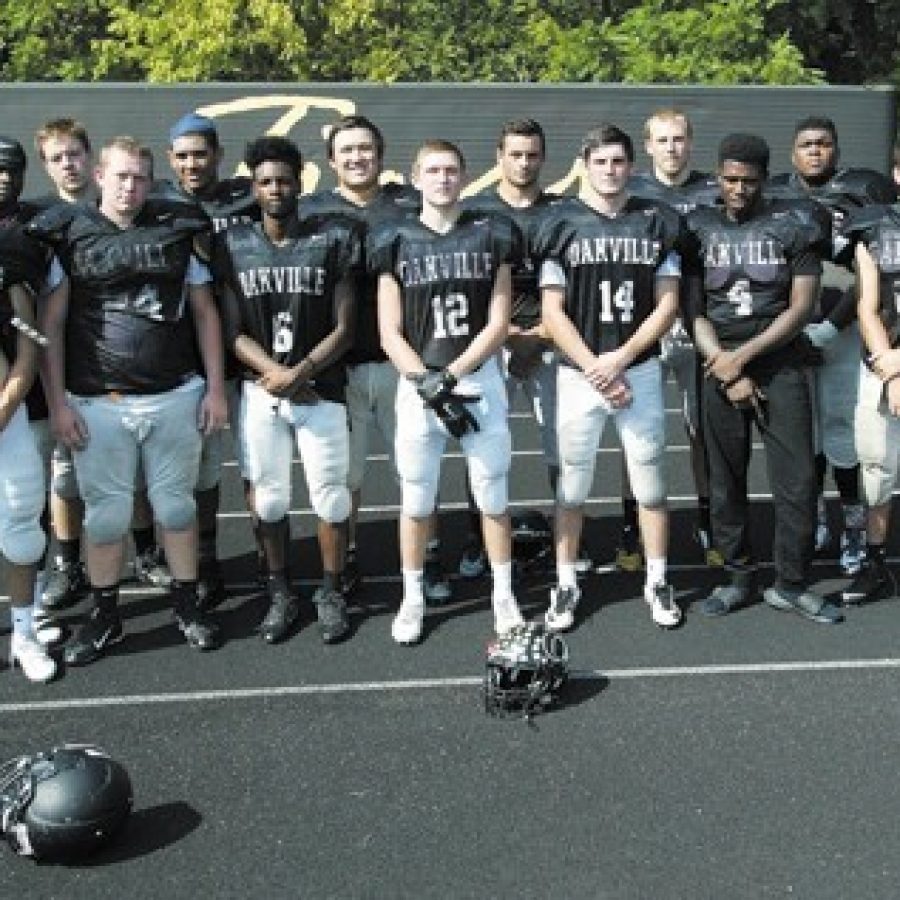 The National Football League saying goes that your team can win on "any given Sunday."
But in high school football, it's "any given Friday," and this is even more true when south county rivals Oakville and Mehlville tackle one another.
In a varsity matchup Friday night that statistically favored the 2-7 Panthers to win, it was the 2-7 Tigers who came out on top 17-10 to round out a very difficult regular season.
Oakville now has a two-game winning streak and gained some much-needed confidence and momentum heading into the postseason, which will begin this Friday when the Tigers square off against 3-6 Rockwood Summit.
With both teams having a down year, it didn't take anything away from the quality of football or the exciting style of play that occurs when these two teams meet, and Oakville head coach Arlee Conners praised his team's effort.
"Mehlville is always a big-time rival for us and we've been having a down year. So to go out and play well in that game was huge for us," Conners said. "I thought our guys gave a great fight and effort and found a way to win."
Mehlville's touchdown leader Jabari Shelton showed his skills early with a long TD run on the first sequence of the game, but the Panthers would only add a field goal to that.
The Tigers spent the game inching their way back with a strong running game led by quarterback Jordan Jost, who scored twice on the ground for Oakville.
As for next week, confidence isn't going to win the Tigers a trip to week 11, so they will have to be ready, according to Conners.
"It did big things for their confidence. I mean they've done good things in games we've lost and we keep telling them we have to keep our heads up and have a good attitude …," he said. "We have to stop making the mistakes that we are making and that's what we did."
The only thing the Tigers have in common with Rockwood Summit is that both played Fox.
Summit beat the Warriors and Oakville did not.
The 3-6 Lindbergh Flyers fell last Friday to Marquette, 38-22, and are set to face 8-1 Eureka this Friday night.
Mehlville is scheduled to tackle 6-3 Lafayette Friday night.