Football Tigers defeat Fox 21-14
Oakville's first win of season a confidence-builder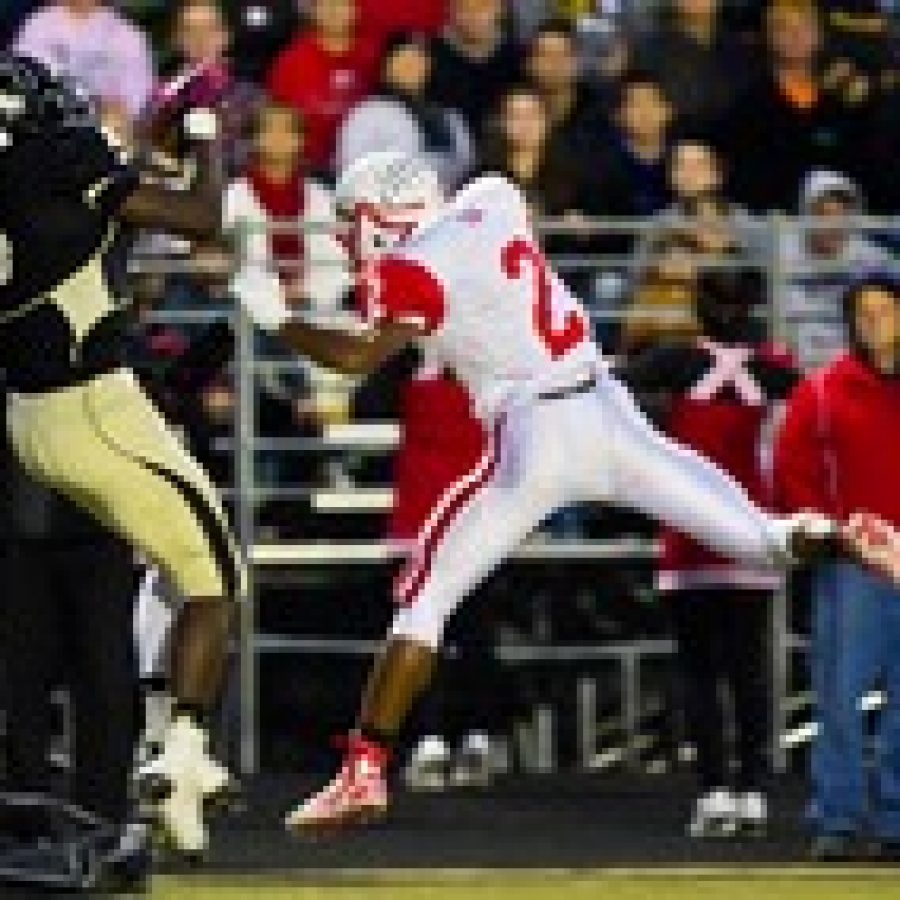 The Oakville Senior High School varsity football team got a much-needed victory Friday night, defeating Fox 21-14.
The Tigers were 0-3 going into the game and a defeat would have been devastating for the team's confidence. But the Tigers, despite a few hiccups in the execution of their game plan, did some things well, according to head coach Arlee Conners.
"It wasn't the most sound performance, but I thought our guys found a way to win when it counted — unlike some of the previous games where we made a lot of mistakes and we couldn't overcome them," Conners told the Call. "Tonight we made some mistakes early, but we overcame them late."
Conners said getting the first win of their season was very important for the players to gain back their confidence.
"It always feels good to get that first win, you know, going 0 for 3. It definitely scares you and it gives you a lot of doubt in a lot of the things your doing …," he said. "To get a win, it kind of helps confirm that what they are doing is right and gives them motivation to keep driving and try to do it again."
Oakville quarterback Carvon Robinson finally seemed to hit his stride this week after missing the first game and a half of the season.
Robinson hit Arsante' Conners early in the game for a 70-plus-yard touchdown, and later hit Kobe Allen for a 29-plus-yard touchdown and then ran one in himself.
"It was his second full game at quarterback, so that definitely made a difference," Conners said. "The first time out it doesn't matter who you are, it's going to be a tough situation. But he grew as the game went on and he definitely grew from his first full start. I think we saw some things we kind of expected out of him and I think there's a lot more to come from him."
Conners said he saw some subtle improvements from the previous week and is optimistic that trend will continue.
"I thought we had fewer penalties, that was another positive sign," the Oakville coach said. I thought our execution as far as our blocking assignments was a lot better — that was another good thing.
"I think our defensive backs, we definitely struggled at different times. That's some we've got to get better at and we will. We've got some guys that are very capable. They just have to go out there and play with confidence, and that will get taken care of."
The Tigers will face Northwest Friday night on the road.