Football Flyers to face Wildcats Friday night
Lindbergh earns second win with 14-0 defeat of Fox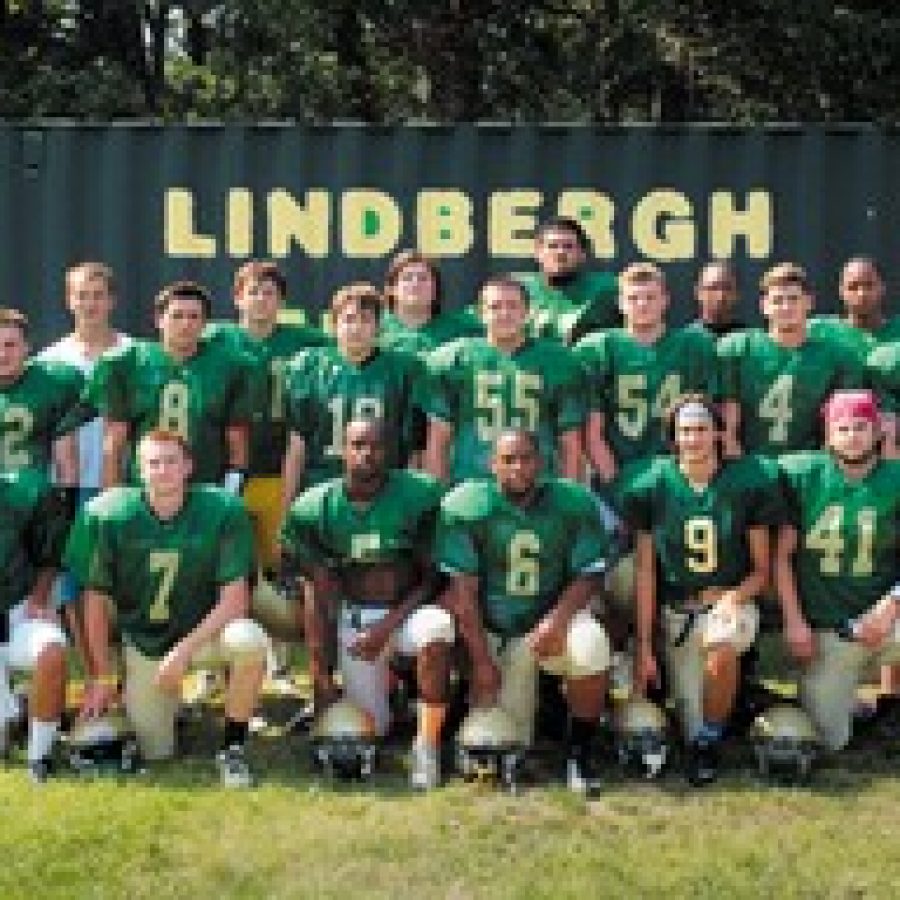 The Lindbergh High School varsity football team will face one of its toughest challenges of the season tonight — Friday — when it heads to Eureka to tackle the Wildcats.
The 2-5 Flyers will face the 5-1 Wildcats at 7 p.m.
"They are nails. They are always going to be tough. They are going to play hard. They are well-coached. The kids always play hard at Eureka — you know its a good program," Lindbergh head coach Tom Beauchamp told the Call. "So I think we've got to be ready, and we've got to make sure that we are ready to play our game.
"We need to come in mentally prepared, as well as physically prepared … It's late in the season. Kids get banged up, but we've got to get healthy and make sure we are ready to roll. Eureka is going to be a tough challenge for us, but that's where we're at in the schedule … We've got to find out what we're made of."
While it's been a frustrating season for the Flyers, they picked up their second win of the 2014 campaign last week, blanking Fox 14-0.
The Flyers have always given 110 percent in every game they've played this year, according to Beauchamp. However, due to their strength of schedule, parity in the league and some bad luck, they haven't been able put many games in the win column.
"I felt like we played fairly well, overall. Our defense had a really good night. Offense had a fair night, and I think the team played hard enough to win," Beauchamp said of the victory over the Warriors. "We played well and our mistakes were limited.
"… I think our guys played very hard with a lot of heart like they've been playing, only this time it paid off. You work hard, believe and do things correctly, and this time it gave way to a victory."
The victory was a total team effort, according to Beauchamp.
"We had a lot of guys step up. It was a team victory, really. I mentioned some names, but I could mention everyone because a lot of the guys played well," he said.
Despite the woes the Flyers have endured this season, the team still has a chance to to iron out the wrinkles before the first playoff game in week 10. Beauchamp said his players need to tweak a few things if they want to succeed in the postseason.
"I think we have to come in and we have to improve," the Lindbergh coach said. "I don't think we can be stagnant and stay where were at. Every game we've got to get better, and in high school football, that's tough to do. So you've got to push the kids and the kids got to push themselves … The coaches need to look at the details and make sure were doing the little things right.
"That's what will lead to the big things being done right, and I think we are up for the task. I think the kids are going to work hard, and we're going to battle … I think that's high school football, you know. We've had a lot of good games this year and unfortunately some didn't come out the way we'd like them to … I think we need to keep improving if we want to turn that tide."