Flyers tennis returns top two players for 2015
Lindbergh tennis coach sees many positives from players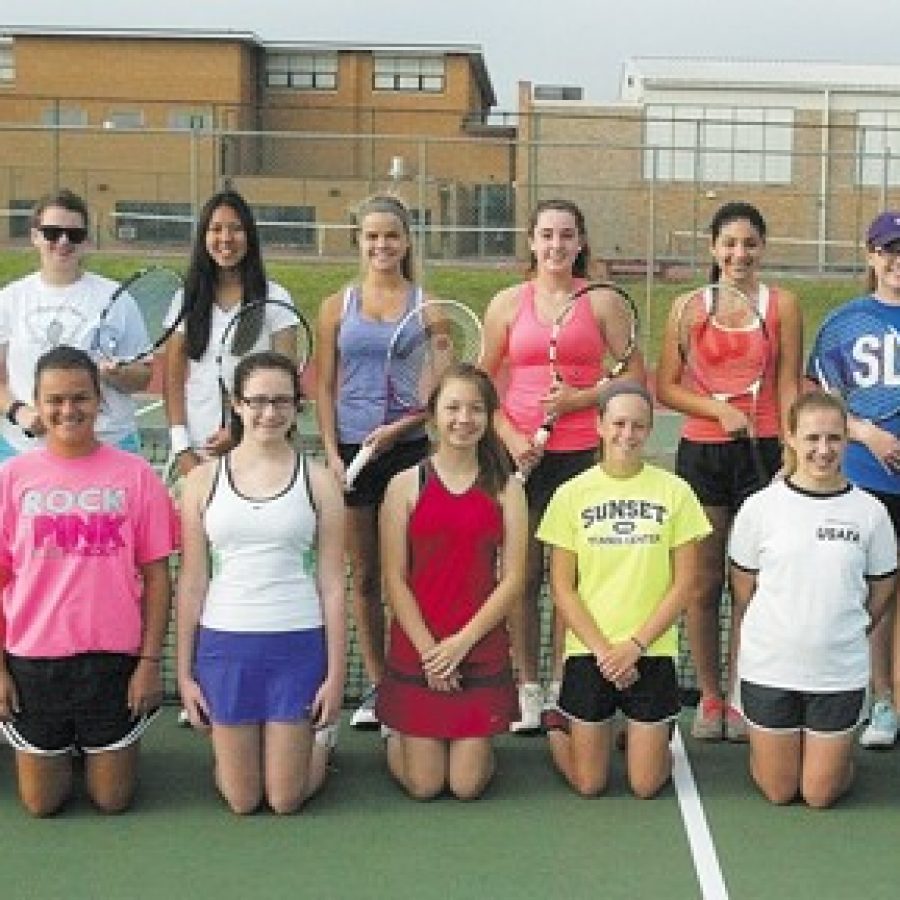 The Lindbergh High School girls' tennis team returns its top two players and is poised for success in 2015.
Sisters Kat and Alex Rosenberger, who qualified together and placed fifth in doubles at state last season, are returning and look even better than they did last year, according to head coach Laura Conti.
"They are both excellent athletes and accomplished tennis players who've played a long time," Conti told the Call. "The No. 1 Kat has been playing all summer and competing well against the area's top talent and feeling really good about her game.
"And her sister (Alex) is off her win at state in track — so therefore split her time this summer playing tennis and still competing in track and field events. But she is a phenomenal athlete and the two have played some doubles together. So they are definitely ready for this season too."
Emily Bray also returns in the top three and brings a lot to the team, according to Conti.
"Emily is a well-trained player with many years of play under her belt," she said. "She likes to size up her opponent and adapt her game to take advantage of their weaknesses.
"Consistency and determination are her strengths. She will be an important senior leader for the team this year both on and off the court."
The Flyers add some new talent that is mixing well with their returning group, and Conti is pleased at how things have been going in the preseason.
"We have a small group, which has been really nice," she said. "There is nobody that hasn't hit a tennis ball before, so we are able to (see) some nice stuff in practice that the entire group can benefit from.
"… We have one and two returning and so therefore we are solid at the top, but we're still figuring out who's going to play for us three through six. We have some new freshmen and they look promising, so we are pleased about that to have the young talent."
The team's greatest strength is difficult to pinpoint so far, but Conti sees many positives from her players.
"I don't think that there is one thing that defines them as a group," she said. "I think the top two are just going to be competitive players with anybody that they encounter.
"Some of our new talent proves to be really intelligent on the tennis court, so they are really good at problem-solving and changing up their game based on their opponents' strengths and weaknesses.
"We'll have to see as they gain experience in actual match play in how that develops, but they look good for our future."