Flyers swimming set for 'interesting' season
Great turnout for team this year, Lombardo says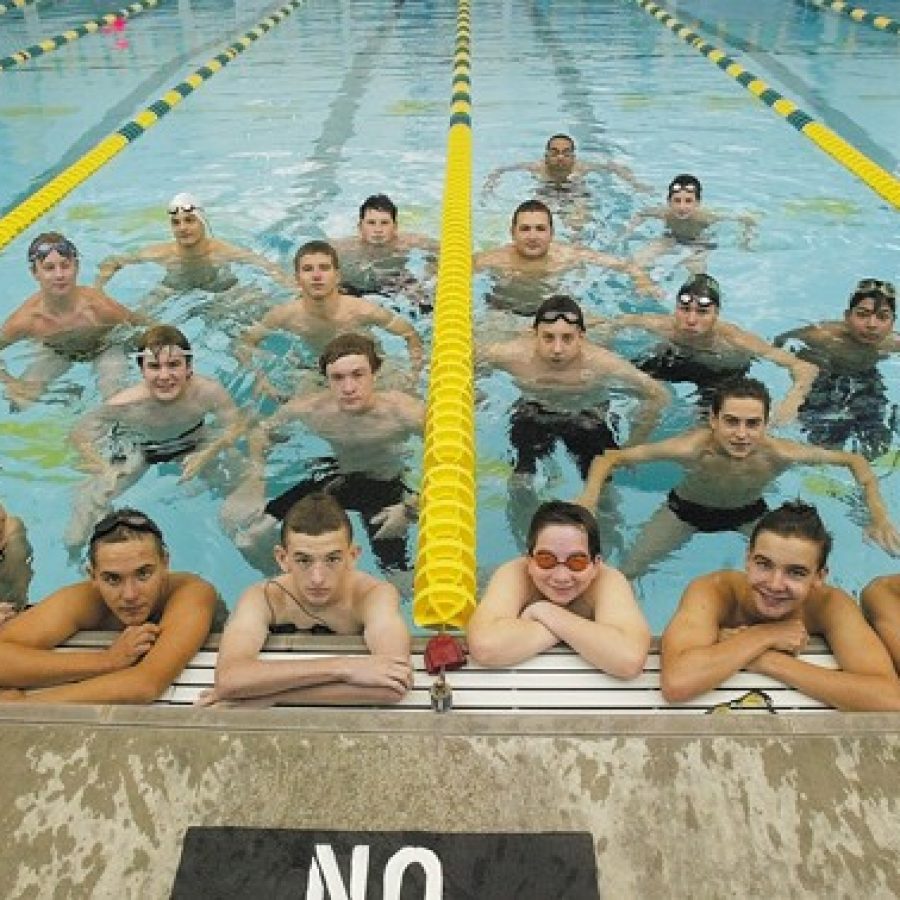 Having a large group to work with is one advantage the Lindbergh High School swimming and diving team has enjoyed year after year.
As such, the Flyers have had one of the stronger programs in the area, and 2015 is no different.
Lindbergh head coach Tim Lombardo told the Call that he had a great turnout for the team this year and has a talented mix of strong returning swimmers and promising newcomers.
"It's going to be a pretty interesting year for us," he said. "We've got a couple of real nice returning guys, but we've got a real good influx of young kids, too. So we've got a nice group.
"We'll have about 30 kids on the team this year. About 12 of those are going to be freshmen — so a young group, but we are pretty excited about what we've seen so far in the first couple of weeks."
The Flyers have good team leadership to rely on to help the newcomers, as three state qualifiers — Austin Mayer, Dan Hof and Brad Bauer — are returning from last year's squad.
Of Mayer, Lombardo said, "He's been in the top eight at state every year from his freshman year on … So he's a returning state qualifier in several events. He's going to have a real good year. I think we are really excited about what's in the future for him.
As for Hof, the Lindbergh coach said, "He is only in his second year swimming with us, but had a real nice year last year. He competed individually last year at state (and) competed in relays at state, so we are expecting big things from him."
The third state qualifier, Bauer, has a broken collarbone right now, according to Lombardo.
"But (we) hope to get him back in the water and back to that point, that performance that he had last year at state. And then we've got some younger guys that we are real excited about," he added.
Lombardo said the Flyers should have a different look in terms of where they are the strongest, as opposed to recent years.
"We will be a very different team than we've been in the past," he said. "We were pretty sprint-freestyle-dominated the last couple of years. I think we will be a deeper team this year. We've got some more depth, some guys that can score in dual meets and conference meets — things like that. So I think we will be more stroke-oriented this year."
Lombardo also is expecting a solid season from the team's lone diver, Sam Severson.