Flyers cheerleaders soar at NCA camp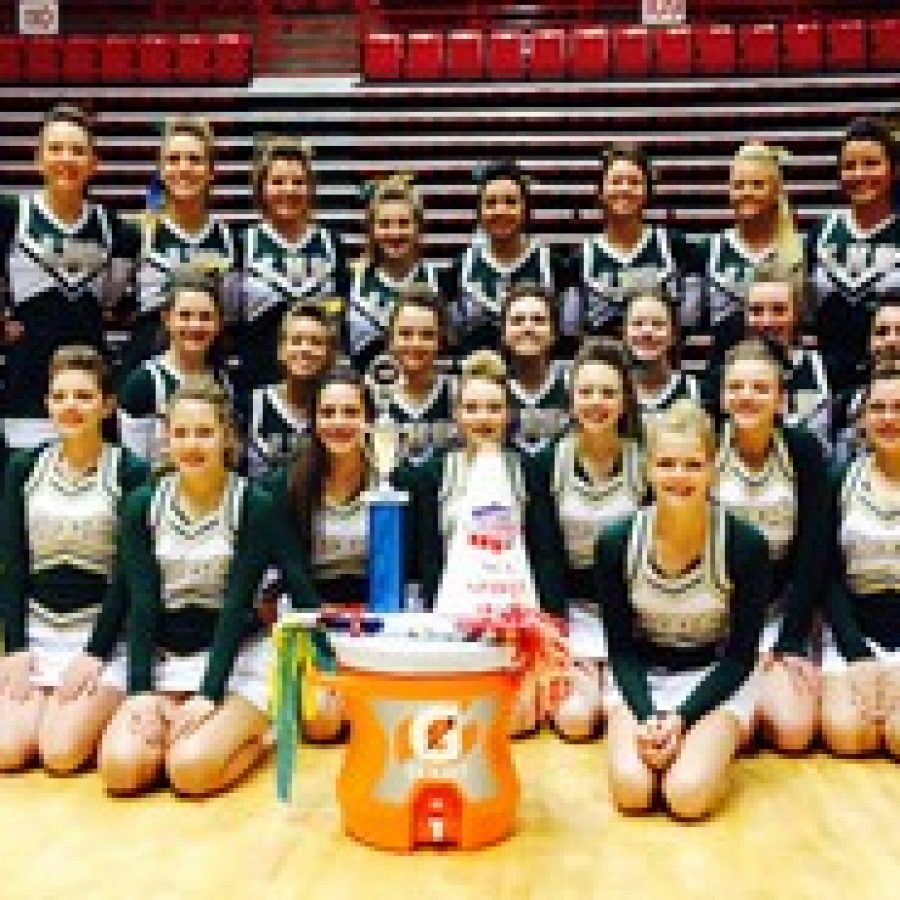 The Lindbergh High School varsity cheerleading squad earned two team awards during the National Cheerleaders Association Camp earlier this month at Southeast Missouri State University in Cape Girardeau.
The Flyers, led by senior captains Megan Holbrook and Kelly Mebruer, captured the Spirit Award for displaying the most sincere spirit and enthusiasm, and the Top Team Award for the best overall ability to motivate the crowd during a game-time performance.
"We are proud of the way our team improved and competed at the NCA camp," head coach Jen Benson stated in a news release. "We are looking forward to a fantastic 2014-'15 season of cheering at LHS athletic events."
Besides team honors, Holbrook and senior Olivia Kennedy earned the prestigious All-American Award for showcasing strong skills, spirit, technique and leadership. Holbrook also took home the Individual Leadership Award.
The Flyers are coached by Benson, Nicole Schaefer, Kara Flinn and Liz Keller.