Fire-district pension-board amendment proposed by Bivins nixed 104-54
Lembke votes no to ensure firefighters' representation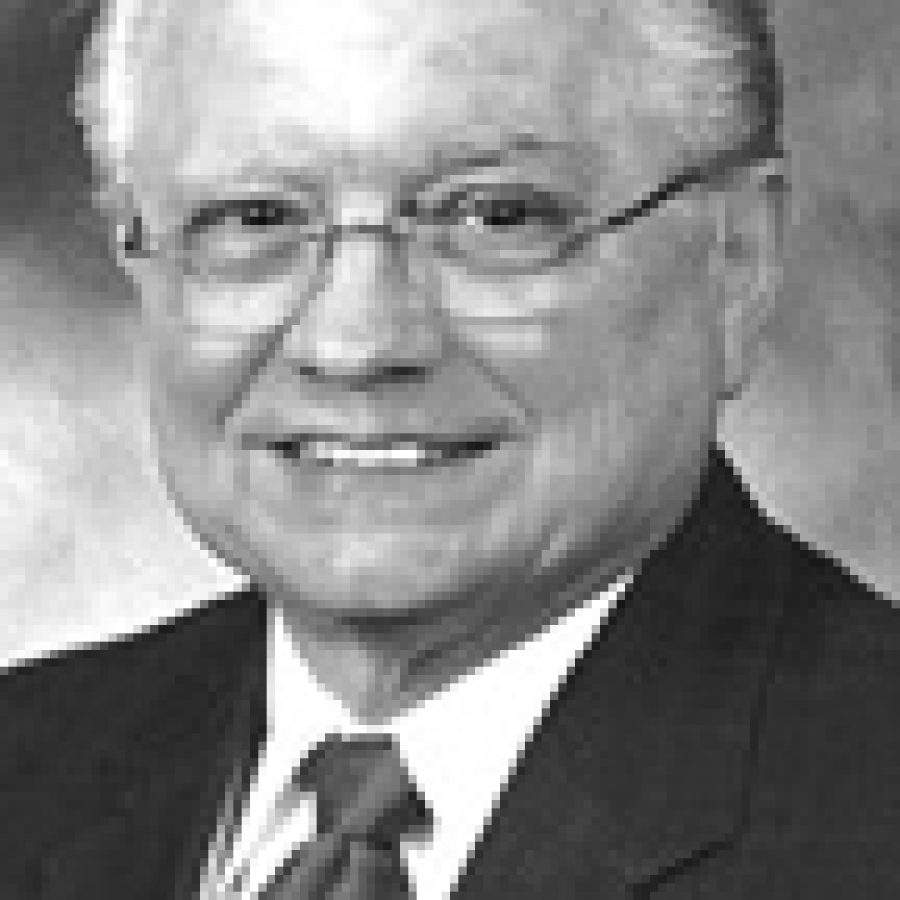 A proposed amendment that sought to modify legislation creating a five-member board to oversee fire districts' pension plans died last week in the Missouri House.
Representatives voted 104-54 on May 1 to defeat a proposed amendment to Senate Bill 406 that sought to eliminate the creation of a five-member pension board comprised of a district's three-member board of directors and two plan participants chosen by the board of directors from a pool of three nominees elected by plan members.
The amendment introduced by Rep. Walt Bivins, R-Oakville, sought to establish a five-member pension board — including two plan participants — only for contributory plans. Bivins introduced the amendment because he believes if firefighters contribute part of their pay to their retirement plans instead of solely relying on taxpayer funding for that pension, they should have a voice on the pension board.
Reflecting on his now-failed amendment, Bivins said he believes it would have passed if Rep. Charles Portwood, R-Ball-win, had not protested it last week.
"At one point during the voting, we had about 74 votes," he said. "Now when folks saw that it was going to fail, well, they switched their votes so they could look good, I suppose. But I really think that if Rep. Portwood had not gone up and questioned the whole thing, it may well have passed. He thought the firemen even on the non-contributory pension plan should have a voice in their retirement. Of course, I disagree when the taxpayers are paying the full expense of that.
"And frankly, I much prefer contributory plans. Of course, in contributory plans, I think employees should have a say in the way their pensions are administered."
He said it is "a possibility" that he could introduce the same legislation in 2008.
The originally proposed Senate bills 22, 406 and 492 that would create five-member pension boards for fire districts will be voted on in the near future.
While Bivins introduced the amendment to add two plan participants to pension boards only if their plans are contributory, several local representatives voted against the measure, including Jim Avery, R-Crest-wood; Jim Lembke, R-Lemay; Sue Schoemehl, D-Oakville; Michael Vogt, D-Affton; and Pat Yaeger, D-Lemay.
Lembke said he primarily was concerned about firefighters having representation on pension boards even if they have defined-benefit retirement plans and, for that reason, voted against Bivins' amendment.
"The decision on my vote was with all the controversy that we've had over the last number of months with the different fire boards, particularly Mehlville, I wanted to make sure there was some balance and the firefighters had representation," Lembke said. "So, I think, if I recall, that was my primary reason for a 'no' vote. I think that Rep. Bivins' amendment certainly had some valid points. But I think that my determination was just the old … if it's not broke, don't fix it."
The Mehlville Fire Protection District at-tempted as recently as last year to switch its employees' non-contributory retirement plan from a defined-benefit plan to a defined-contribution version.
Mehlville Board of Directors Chairman Aaron Hilmer, who testified in April in the Missouri House against the originally proposed Senate bill with board Treasurer Bonnie Stegman, said while he is appreciative of Bivins' effort, he is "disillusioned" with other local representatives who voted against Bivins' proposal.
"Walt Bivins showed a lot of courage and a lot of backbone in not only voting for this, but also bringing it up," Hilmer said. "Compare that to the other spineless politicians on here who are in south county — Avery, Lembke, Schoemehl, Vogt and Yaeger … In the last two years, south county voters have made it abundantly clear they want fire-district reform and they're not for higher property taxes. So instead of these representatives who voted against it working on real problems for south countians like 30-percent reassessments, they chose to grovel with firefighters' unions. That, I think, is why people are so disillusioned with politics.
"They send people to Jeff(erson) City, and they end up passing laws that benefit virtually no one who live in their district."
Hilmer specifically criticized Lembke, who also revealed last week that he will not introduce legislation allowing elective boards to ask voters to decrease tax rates.
Lembke had said in February that he would introduce such legislation in response to the Mehlville Fire Protection District's Proposition TD (Tax Decrease) being removed from the April 3 ballot by a St. Louis County Circuit Court judge.
"Here's a guy who comes to you and says he's going to introduce legislation to help people decide what their tax rates are," Hilmer said. "Now, not only has he not done that, he's giving away more of their freedoms over their tax rates."
Hilmer testified April 17 before a House committee that the originally proposed Senate bills would "usurp" each fire-district board's elected authority.
The Mehlville fire board's decision to provide a defined-contribution retirement plan to employees was challenged in a lawsuit filed last year by Local 1889 of the International Association of Fire Fighters.
But St. Louis County Circuit Court Judge Thea A. Sherry granted Local 1889's re-quest for a temporary restraining order against the change and in May 2006 issued a preliminary injunction.
Bivins said he still believes having firefighters contribute to their pension plans would give them greater incentive to work toward a better plan and, for that reason, believes it should be required if employees would like to have a say on how that plan is administered.
"I think that when employees are contributing to their own plan, they have a better, a greater interest in making sure that it's a viable plan," Bivins said.
Hilmer is appreciative of Bivins' proposed amendment, but is also discouraged at what he perceives as representatives voting in favor of labor unions and not the general public.
"Everyone else except Walt showed who their real friends are," Hilmer said. "And their real friends aren't the people who live in their district. It's these people in these public-sector unions … Since they can't win with voters, these public-sector unions scurry to spineless politicians and they write whining letters to grade-school kids.
"So, I don't know what's more disturbing — to see what lengths they will go to dig into residents' wallets or how cowardly state reps cave into their demands. People who are dealing with 30-percent reassessments, people who are dealing with rising property taxes, where are our representatives on these issues? Instead, they're finding ways to give away more of the cookie jar."