Fire district honors second-grader for medical emergency call to 911
Forder Elementary student recognized for his heroic efforts in making 911 call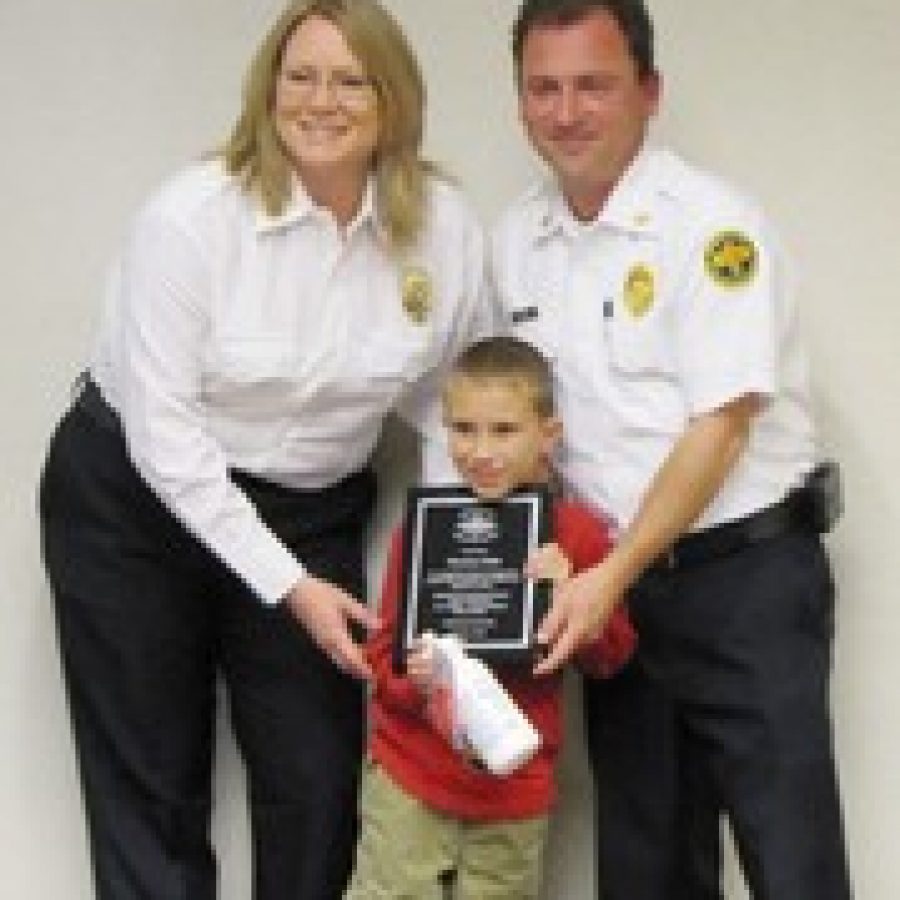 A second-grader was honored last week by the Mehlville Fire Protection District for his heroic efforts when his mother suffered a seizure.
Thomas Hale, who attends Forder Elementary School, was presented a plaque by the Board of Directors and Chief Brian Hendricks in recognition of his "courage and competence using the 911 system on March 16."
Thomas was off school and at home on March 16 when his mother, Lisa, had a seizure. Thomas called 911 and reported a medical emergency to South County Fire Alarm, where he spoke to Amy Reitz.
Hendricks praised Reitz's professionalism in handling the call from Thomas.
"… I listen to a lot of these tapes and spend a lot of time reviewing them," Hendricks told the Board of Directors April 11. "… In my time at this fire district, I have never heard a call such as this. I say that because of Amy's professionalism, the way she handled the call …
"But also, there's a very special person that allowed us to do our job and his name is Thomas Hale … We spend a lot of time in schools, doing a lot of public fire education and we're constantly telling the kids about the 911 system," the chief continued. "And I have never heard a 911 call where everything that we have said for so long worked."
Thomas knew his telephone number, his address, his mother's first name, that his father's first name is Steven and his father's cell phone number, Hendricks said.
"There was not one piece of information that Thomas did not know," he said. "He handled himself like he was a 22-year-old kid home from college … The best part about the entire story is the fact that his actions allowed us to deliver prompt care to his mother, and that's what it's all about."
Hendricks also introduced Thomas to Reitz.
"Thomas, nice to meet you," she said. "You did a wonderful job."
Reitz presented several gifts to Thomas and told him, "… I've been doing this a very long time and as Chief Hendricks said, I haven't had anyone call me your age ever that provided all that information, and you actually provided some stuff adults don't even provide …"