Fifteen Crestwood police officers awarded pay hikes without board approval
Member of city's Civil Service Board questions police chief about unapproved pay raises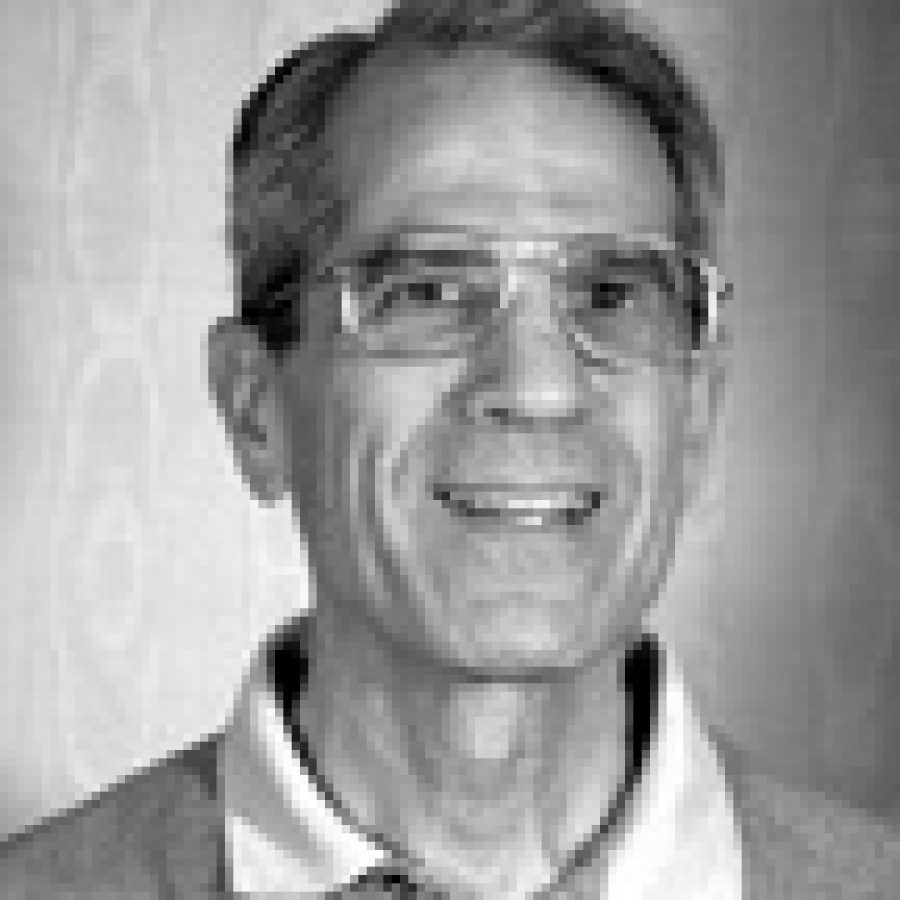 While Crestwood Mayor Roy Robinson remains skeptical that the city can afford to reinstate its suspended pay plan for employees, 15 police officers have received pay increases this year without Board of Aldermen approval.
Ward 3 Alderman Jerry Miguel revealed at the board's July 8 meeting that because of funds saved from one retirement and two resignations this year in the Police Department, the city's administration authorized five promotions and 10 pay adjustments in that department. The five promotions resulted in total salary increases of roughly $23,000 and the 10 pay increases totaled an estimated $13,000.
While Miguel noted that the Police Department's expenditures remain below budget this year because of savings attributed to the retirement and two resignations, he does not believe that the administration should approve officers' pay increases without board approval.
"The retirement led to the promotion of five officers and salary increases for 10 other people in the department," Miguel said. "We were told at the time that this was justified by savings of $77,000 in the budget …
"I subsequently learned that the code book calls for resolution approval of changes in compensation be provided by ordinance or resolution. And the statement in the code manual to that effect is as follows: 'The compensation of the chief of police and of all other members of the police force shall be provided for by ordinance or resolution.'
"Now one could argue that the budget was not exceeded in total. On the other hand, the budget of each person, in my opinion, is not really subject to administrative adjustment without board approval. And I will hold to that statement even if in total salaries remain in total under budget.
"I've heard time and time again … how underpaid the staff in the city is. And that may be true, but it has not yet been proven to me that such is the case. Yet I've heard that comment time and time again."
Earlier during last week's meeting, Robinson told aldermen he does not agree with reinstating the city's suspended pay plan because of budget constraints.
The pay plan, which the Board of Aldermen suspended before fiscal 2006, allows for merit-based employee raises as well as raises based on cost of living over time. But with the city asking residents on Aug. 5 to approve a six-year, 35-cent tax-rate increase on real and personal property, Robinson told aldermen before Miguel's comments about police-officer pay raises this year that the city simply can't afford pay increases for employees.
"If we don't have the money, we can't pay the people," Robinson said. "And you're being unfair to them by making them expect a certain amount at a certain period of their career that we don't have the money for. And you know what that means. If we were to do that and we were forced to do it, there would have to be people losing jobs to be able to pay more. I just want you to know this is a serious business that we're doing.
"We're also talking now about this tax increase that is going to be on the 5th of August. I just think that we have to see where we are. We're telling the people we need the money. And then we're going to tell them we're going to give that money and give these automatic pay raises and all this stuff? We don't have that kind of money to do that. And that's the reason we're asking the people to keep us going until we get the (Crestwood Court mall) redevelopment accomplished."
Ward 3 Alderman Gregg Roby believes some form of written pay plan is needed and offered to bring a recommendation to the board after meeting in the near future with new City Administrator Jim Eckrich and a Civil Service Board member.
"I think the problem right now is we have a number of employees here in the city who have absolutely no idea what their next step is from the standpoint of any adjustments to their pay," Roby said. "… I just think that we need to provide something in writing that basically creates a program for the employees of the city. I don't know about you, but I'd find it hard to come to work for a company that gave me a pay-grade scale that said: 'Every year for the next five years, you are to receive an increase in your salary as a result of your completing that first year of service to the city' and then have the city turn around or the company turn around and say: 'Hey, we just don't have the money, so we can't pay you that.' If I knew that up front, I probably wouldn't go work for you … Whether it's driven by cost of living or whether it's driven by the budget, I think something needs to be in writing."
Officials still use the suspended pay plan's base salaries for new employees, but Robinson does not believe the city is in the "financial condition" to approve a new pay plan for all employees in the near future.
"There are portions of it that we use for hiring and all that," Robinson said. "But as a full, in-force pay plan, we do not have one. But we do have a pay plan that's in existence. It was suspended by direction of the board. So those who say we don't have a pay plan are incorrect."
As for the savings in this year's Police Department budget being used for officer pay raises without board approval, Civil Service Board member Martha Duchild last week questioned Police Chief Michael Paillou about those raises.
Paillou said those pay adjustments were either promotions or past "mistakes" that had to be "corrected."
"Alderman Miguel mentioned five promotions and then 10 others receiving salary increases," Duchild said. "Is that correct?"
"I've been blindsided by this, so …," Paillou said.
"Were they promotions or just regular salary?" Duchild asked.
"There were five promotions in rank," Paillou said. "And there were nine or 10 pay adjustments. They were not pay raises. They were pay adjustments. They were not merit-based pay raises. They were mistakes from the past that got corrected."
"Can I comment on that?" Miguel said.
"No, you can't," Robinson said. "She's got the floor right now."
"I guess if he (Miguel) would like to make a statement …," Duchild said.
"No, I want you to just go ahead and finish up with what you were saying," Robinson said.
"I'd like to hear what he (Miguel) has to say first before I finish up my comments," Duchild said.
"There were five promotions," Miguel said. "The five promotions amounted to $23,000. And 10 salary increases amounted to $13,000."
"Now I'd like to ask the city attorney," Duchild said. "Those nine or 10 adjustments, according to the pay plan, is that allowed? We have an allowance for promotions. We have an allowance for merit salary reviews. Where does the adjustment fall in?"
City Attorney Rob Golterman replied, "Before I answer that, I'd like to have an opportunity to talk to the chief and understand exactly what was done."